INVITATION - Sri Jayateerthara Aradhana Mahotsava
Jagaduru Srimanmadwacharya Moola Maha Samsthana, Sri Raghavendra Swamy Mutt - Mantralayam, cordially invites you to join us in celebrating the auspicious occasion of Sri Jayateerthara Aradhana Mahotsava. This grand event will be held at Nanjanagudu Sri Raghavendra Swamy Mutt in Anegundi on the 6th and 7th of July 2023 and from 08.07.2023 to 10.07.2023 at Sri Jayatheerthara Moola Brindavana at Navabrindavana Gadde.
We extend a warm and hearty invitation to all devotees and disciples of Sri Raghavendra Swamy Mutt to be a part of this divine gathering and seek the eternal blessings of Sri Hari Vayu Gurugalu.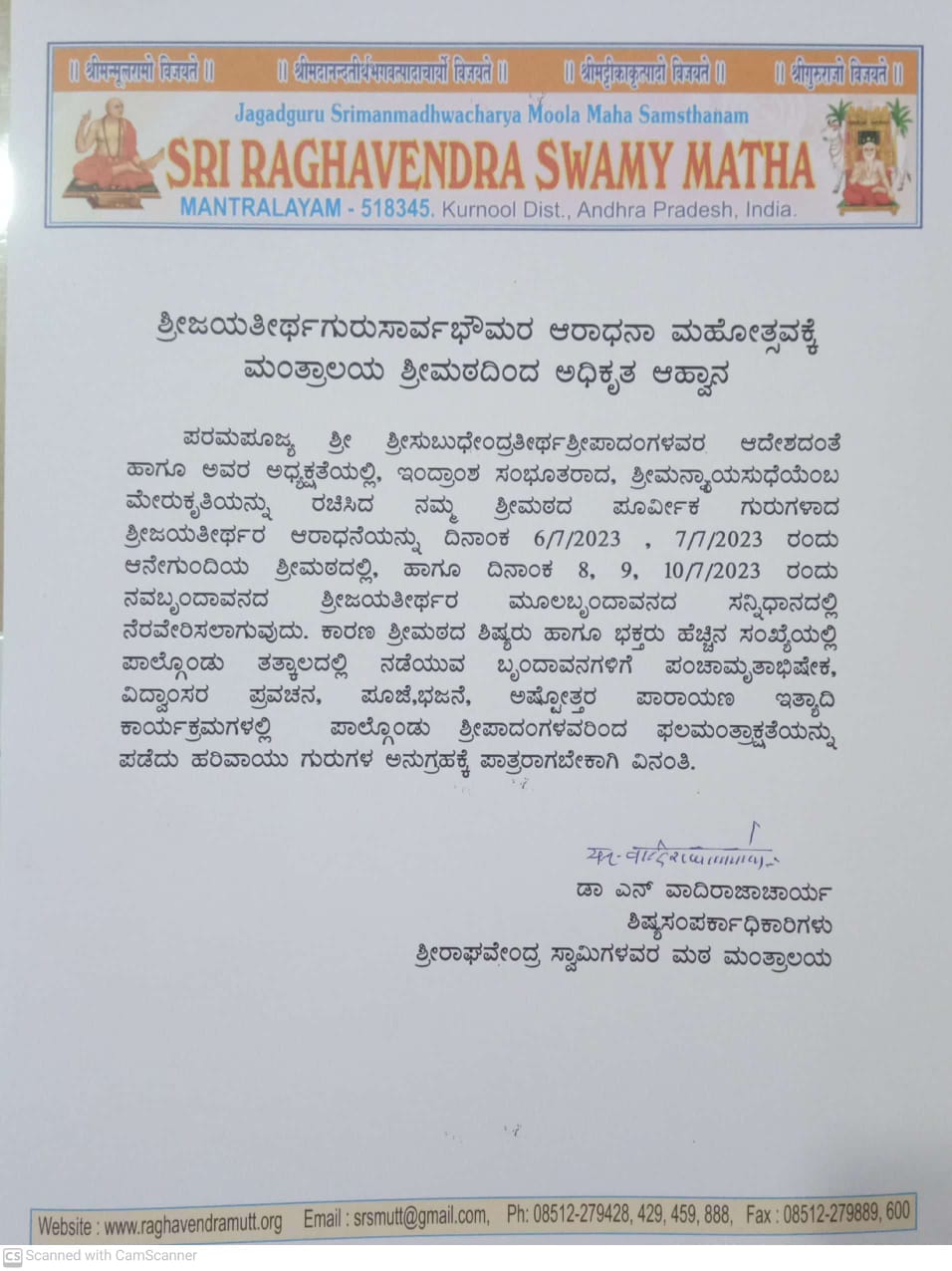 X