Chaturmasya Samaroopa - Seemollanghana
On the aspicious occasion of 11th Chaturmasya Samaroopa Samarambha of H.H. Sri Subudhendra Teertha Swamiji, H.H. Sri Swamiji performed special poojas in Sri Mutt. In the morning H.H. Sri Swamiji performed Sri Brahma Kararchita Moola Ramadevara pooja followed by Chaturmasya deeksha samaroopa rituals. Srimadbhagavata Saptaha Mangala was held in pravachana mantapa.
H.H. Sri Swamiji visited to Sri Kondapura anjaneya swamy temple as part of Seemollanghana and returned to Sri Mutt in a grand procession. Large number of devotees participated in this procession. Later Sri Mutt Staff, Devotees and disciples performed guruvandana with pushpavrusti. H.H. Sri Swamiji blessed everyone with anugraha Sandesha and phala mantrakshate.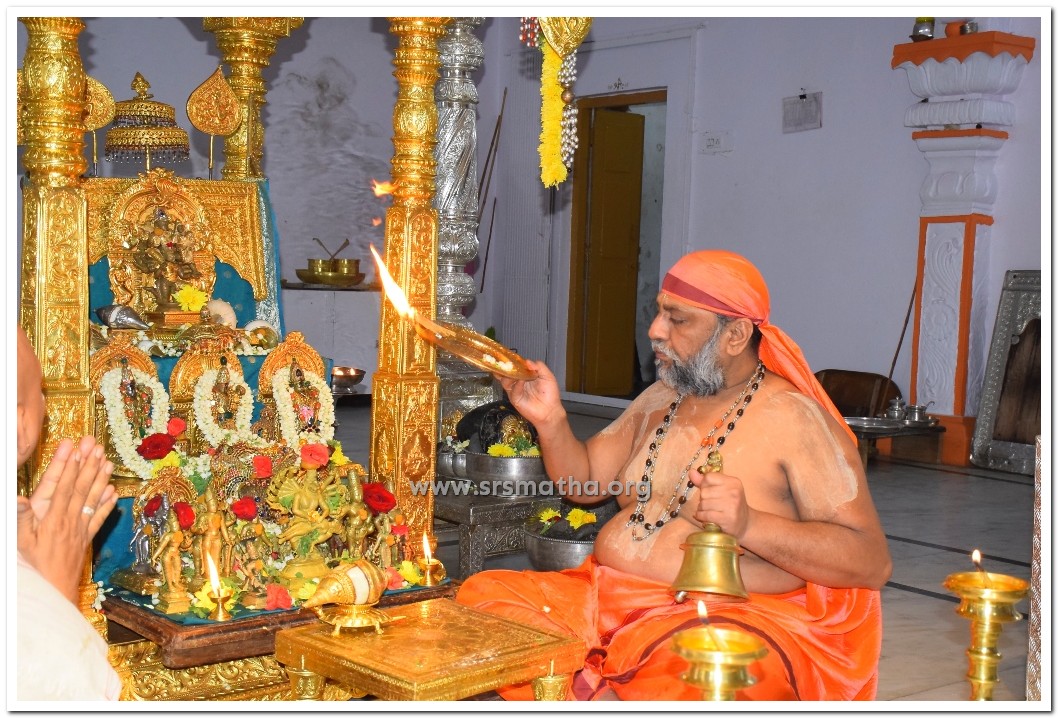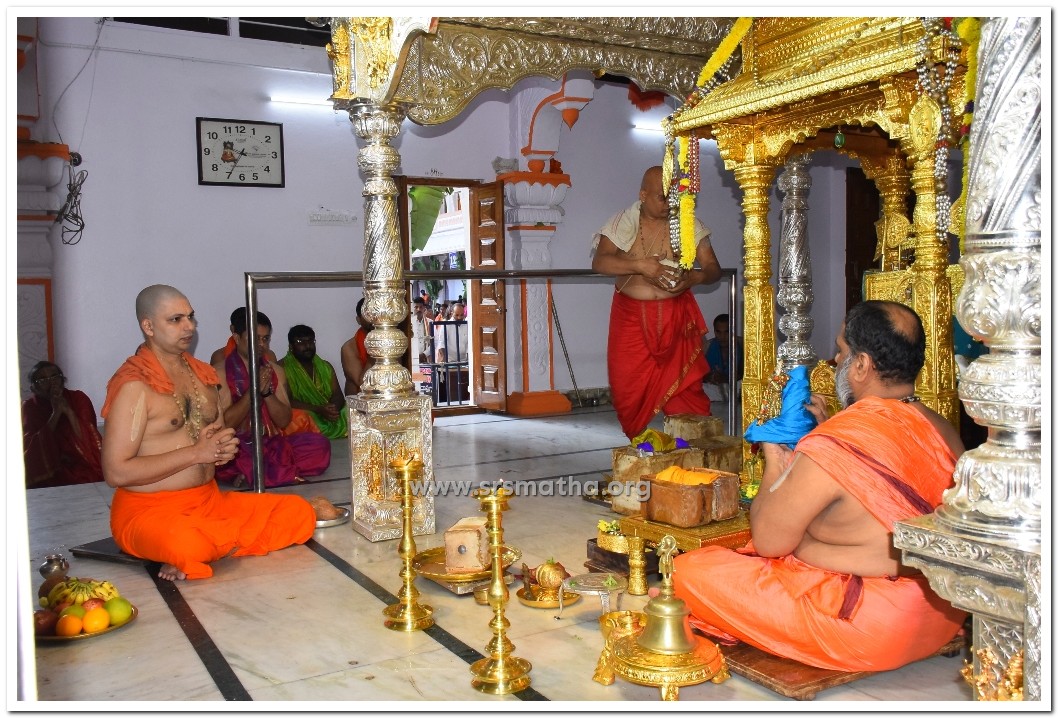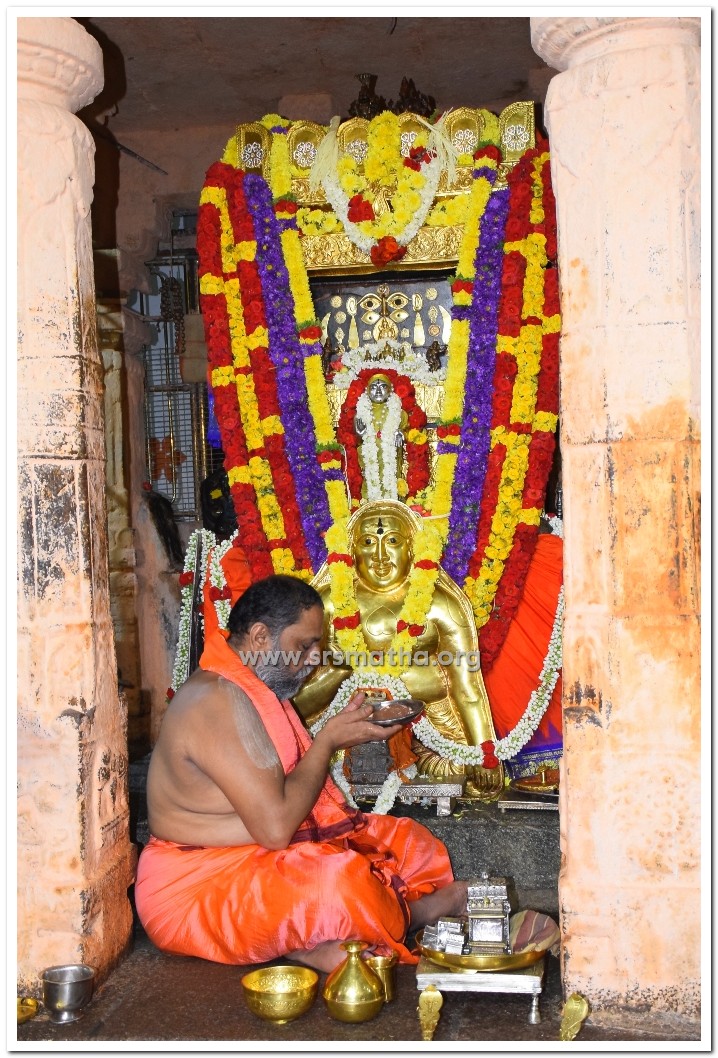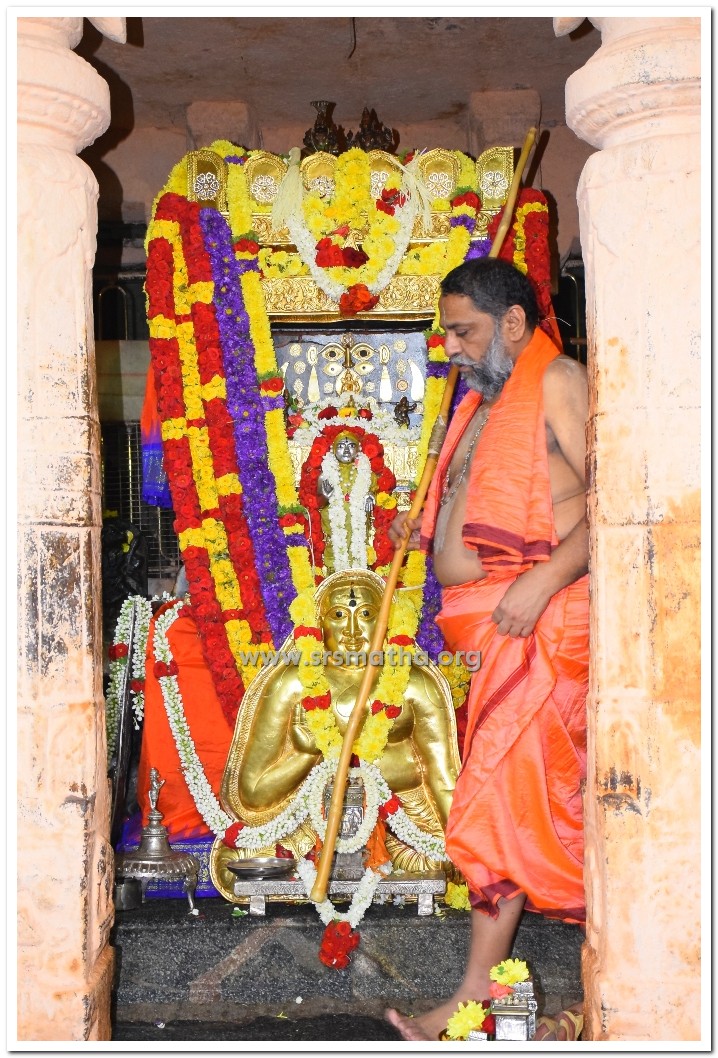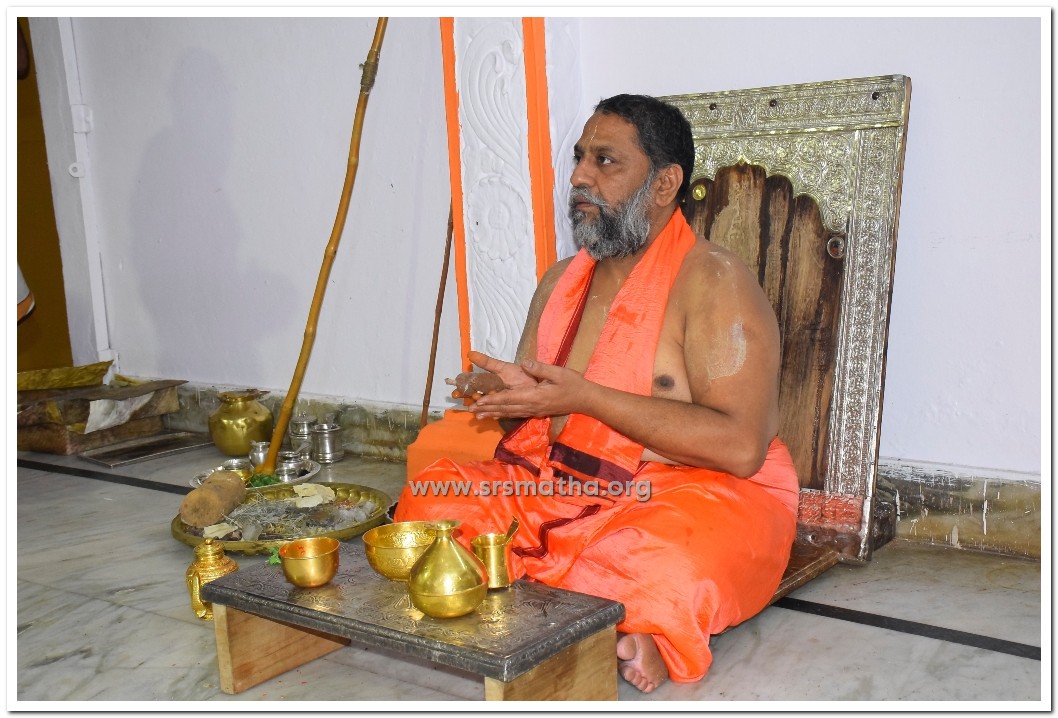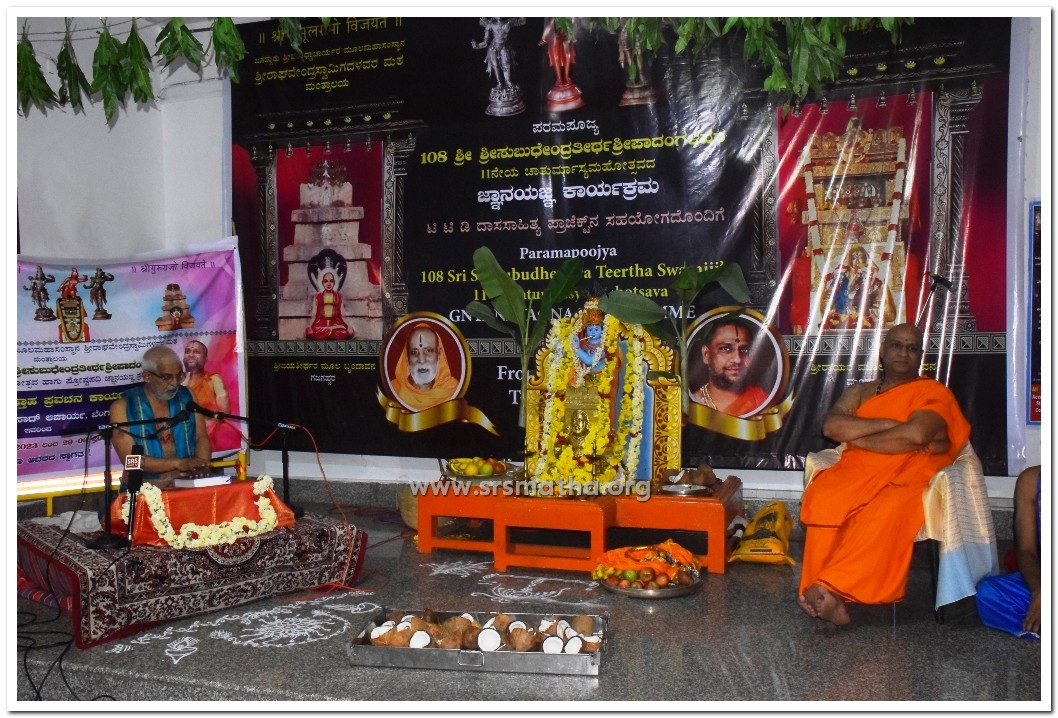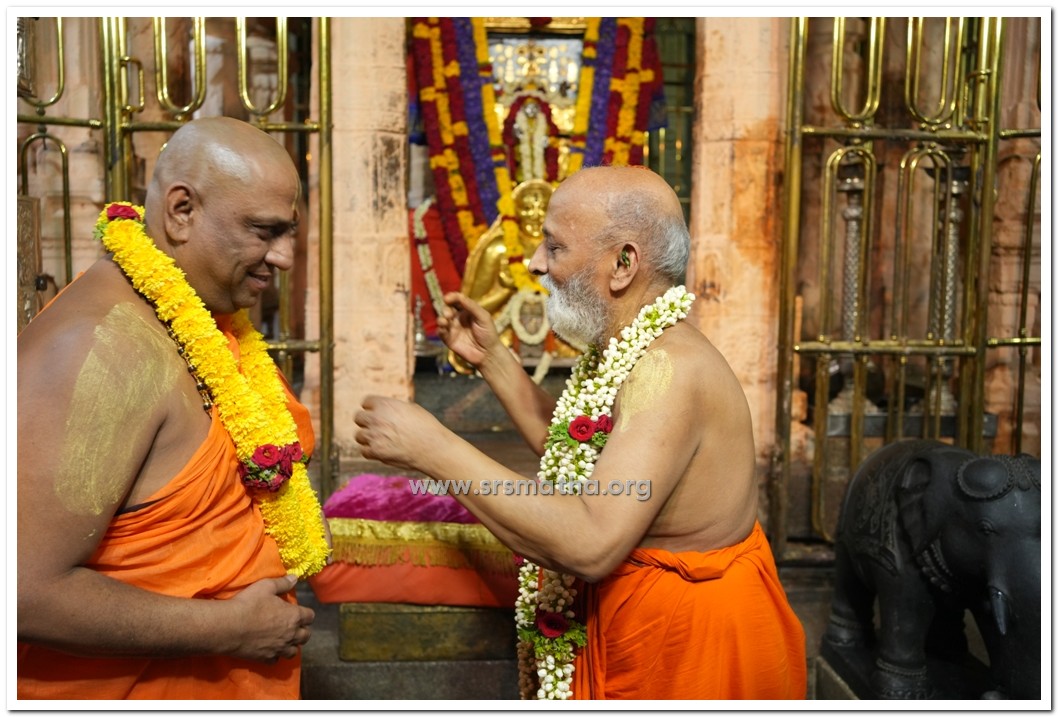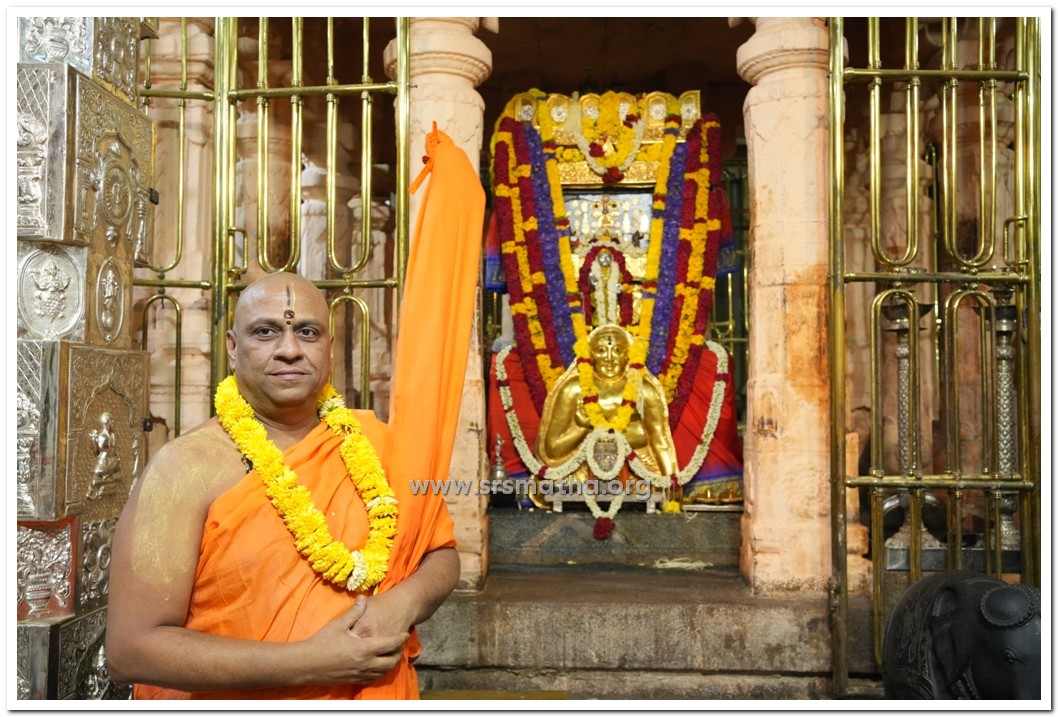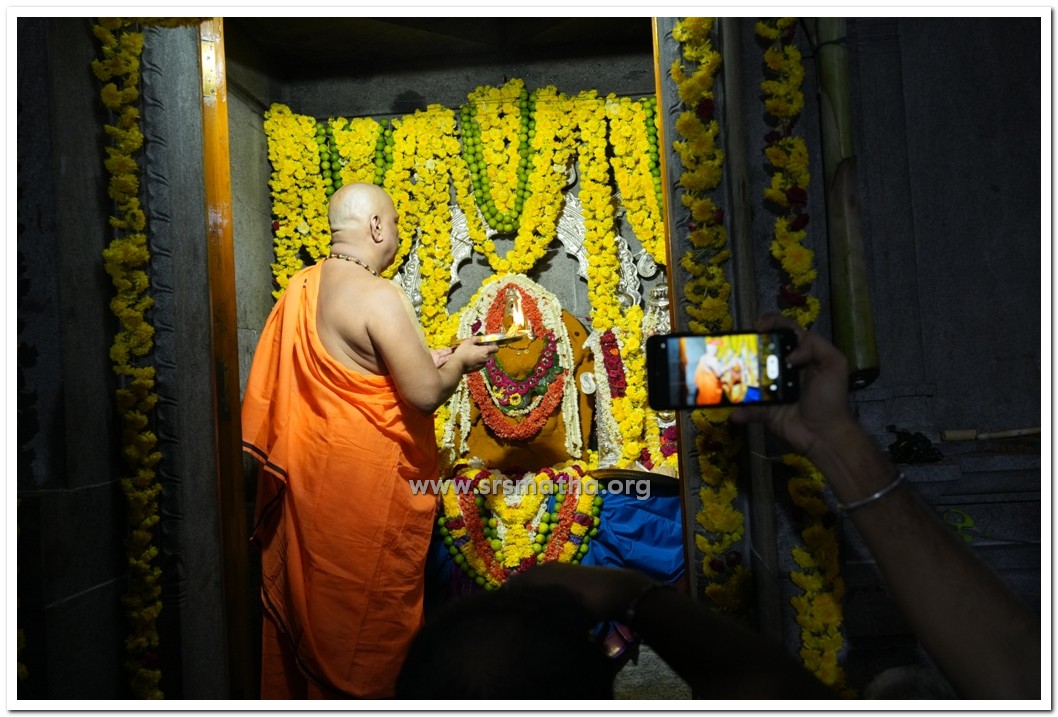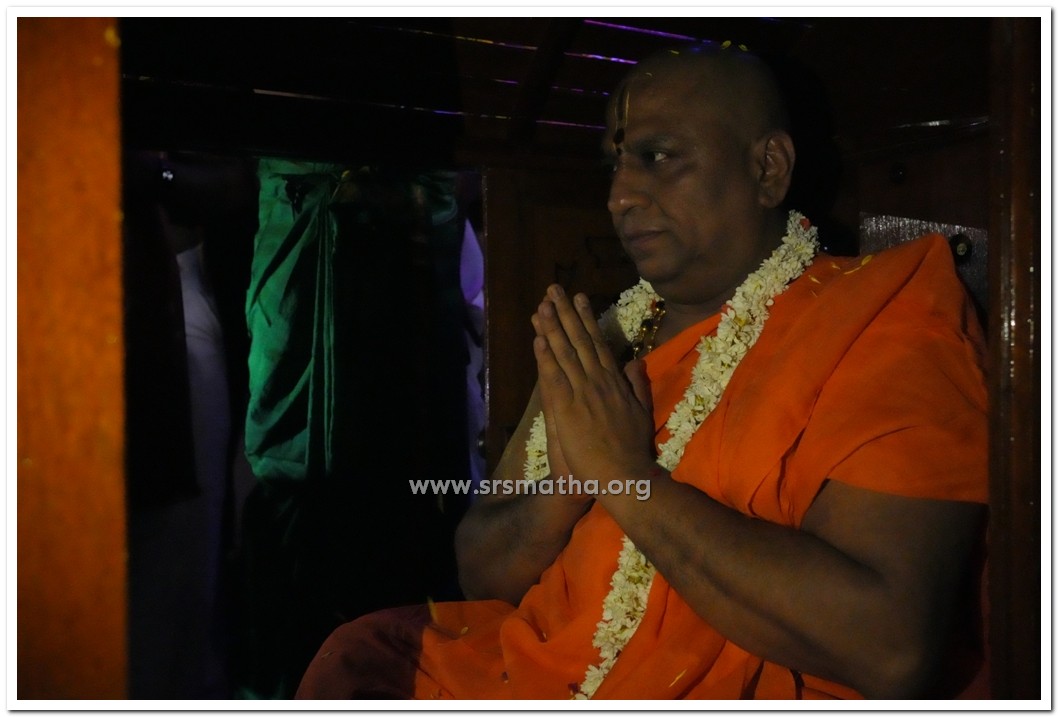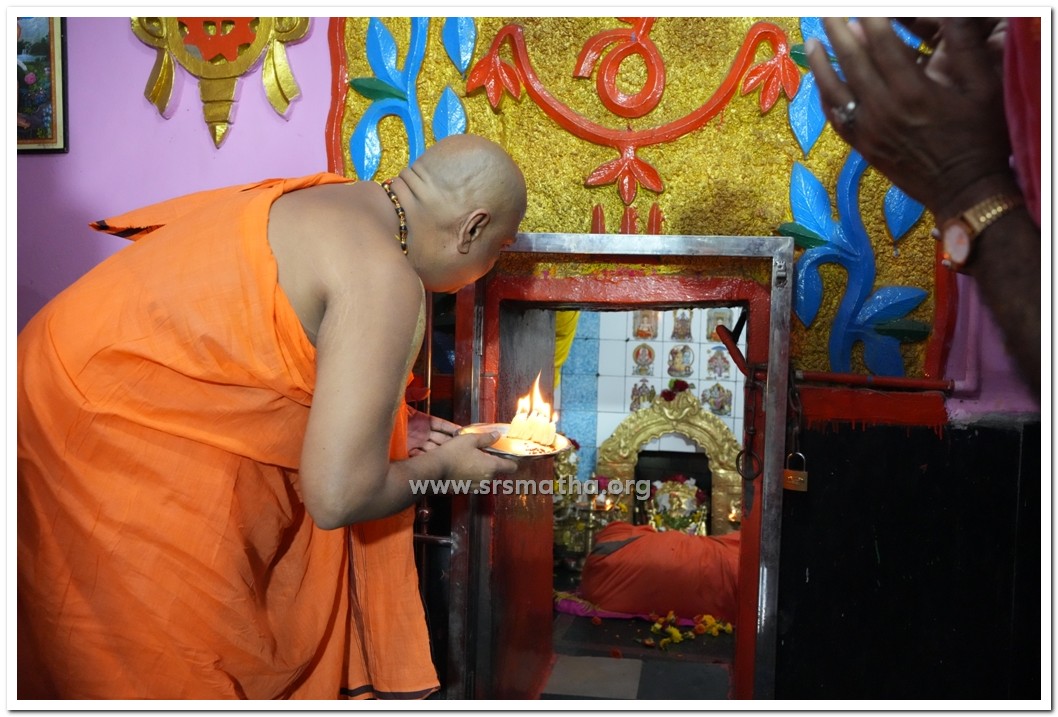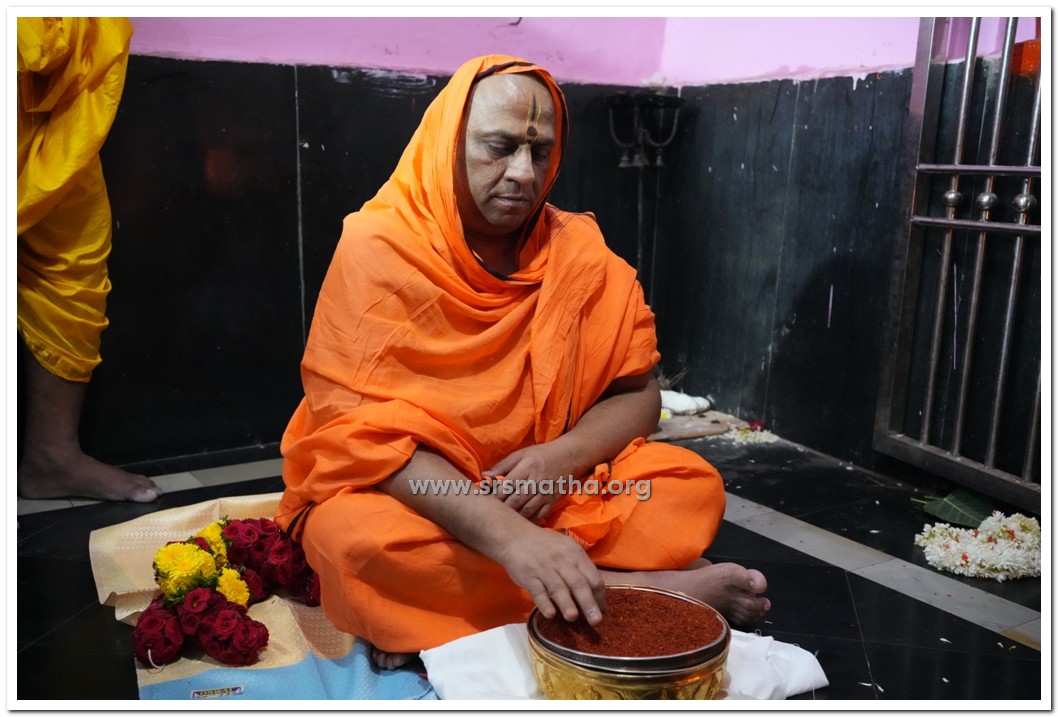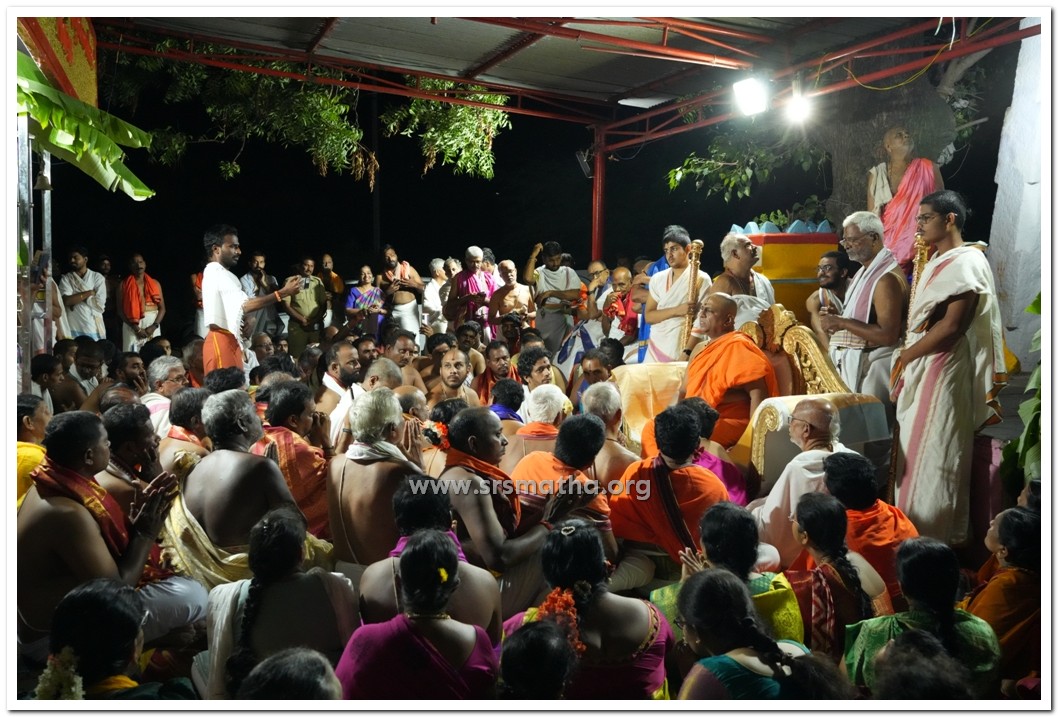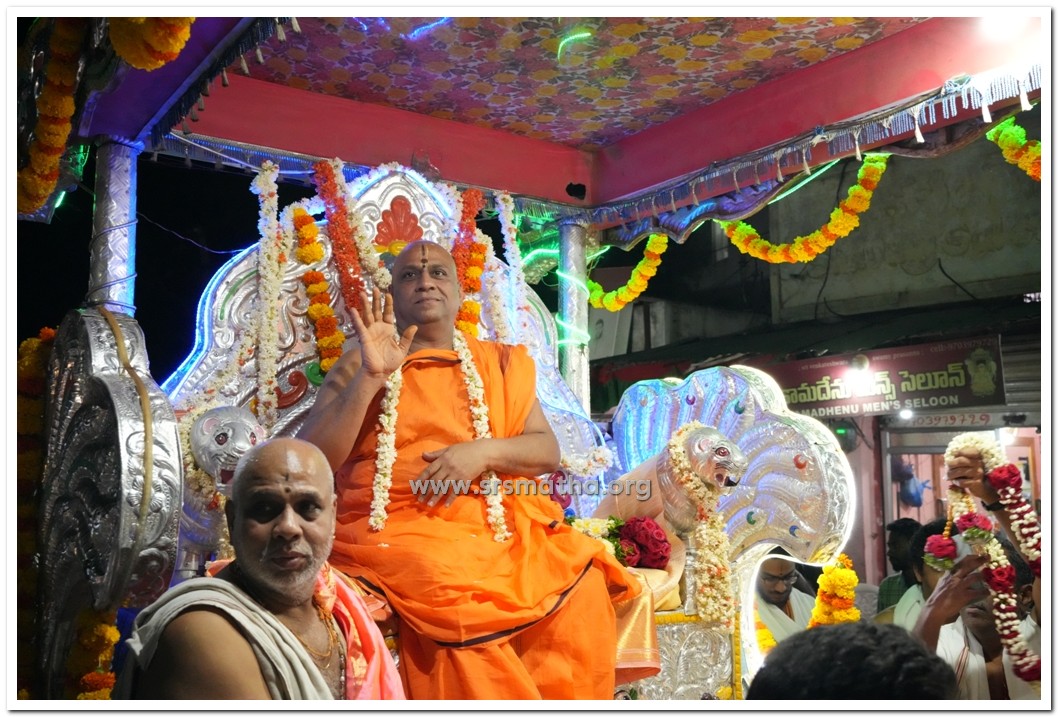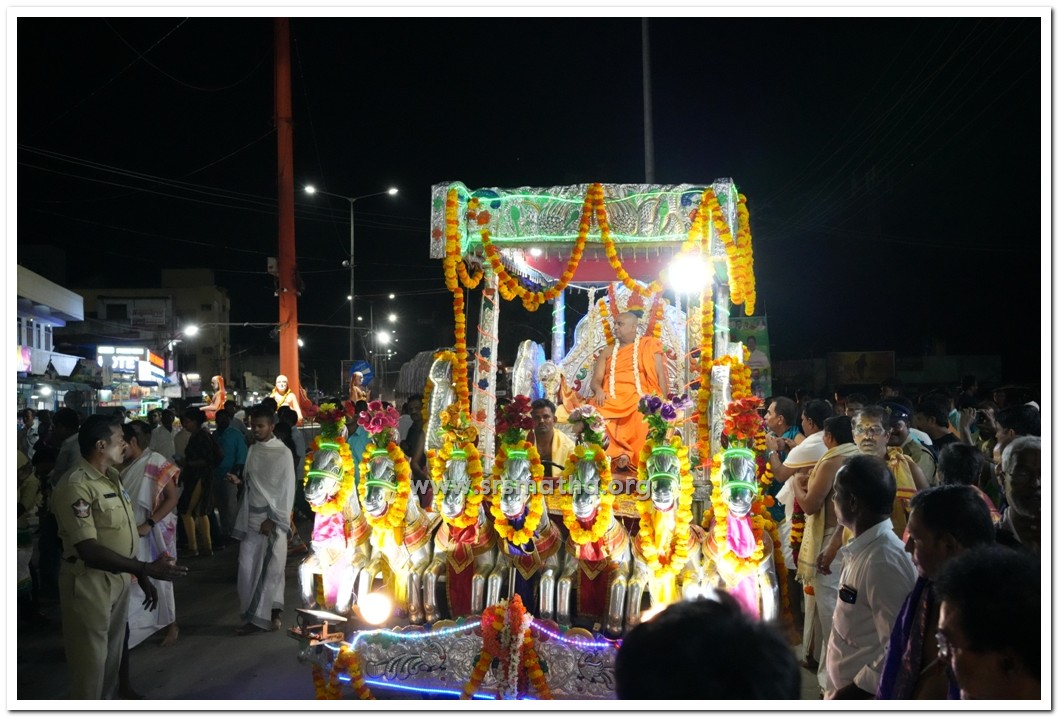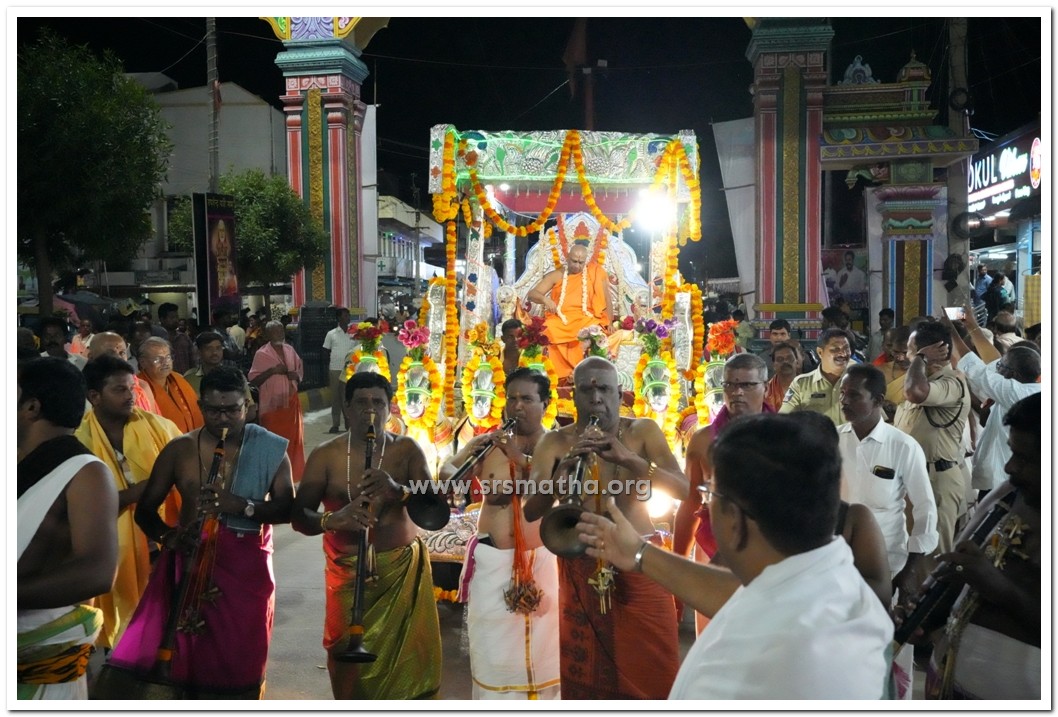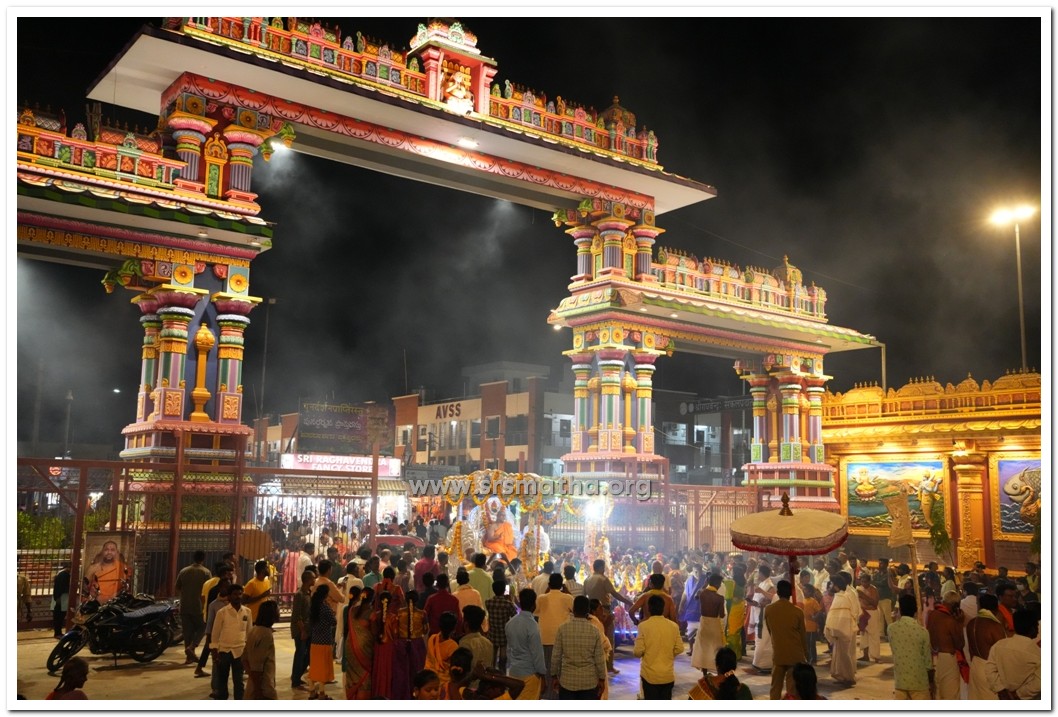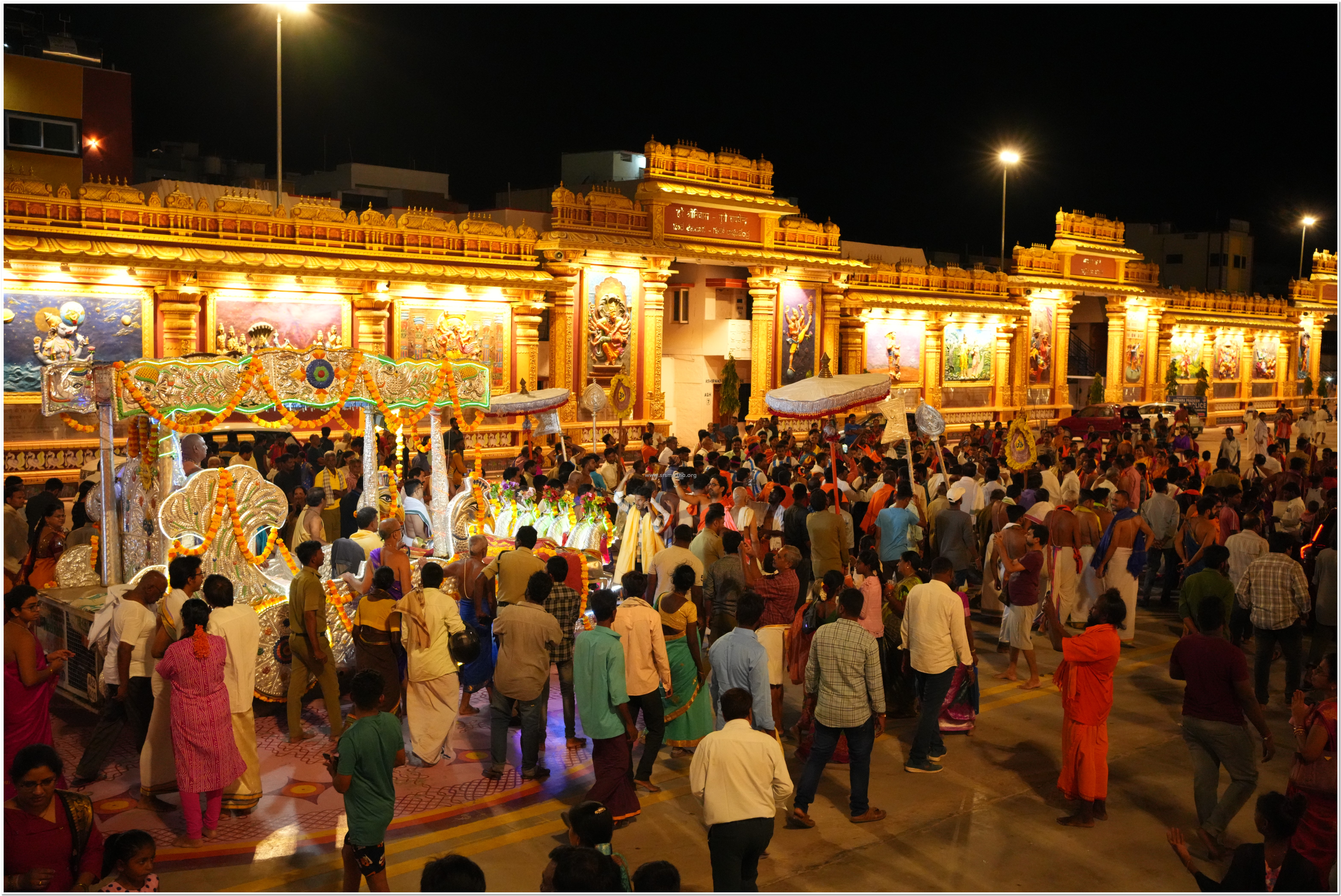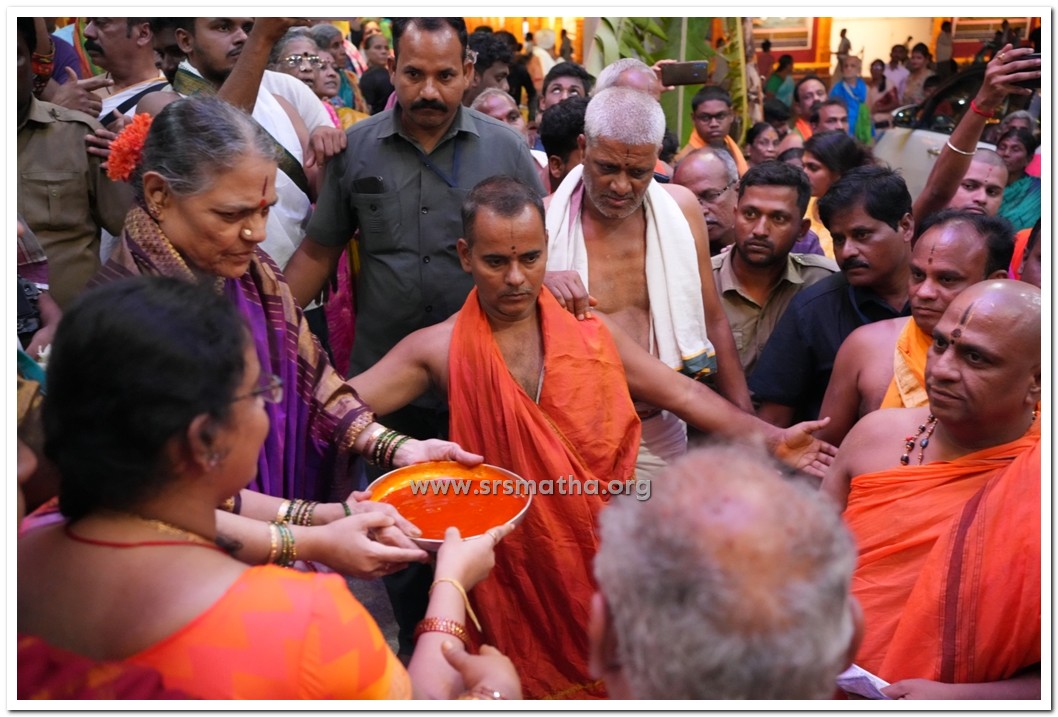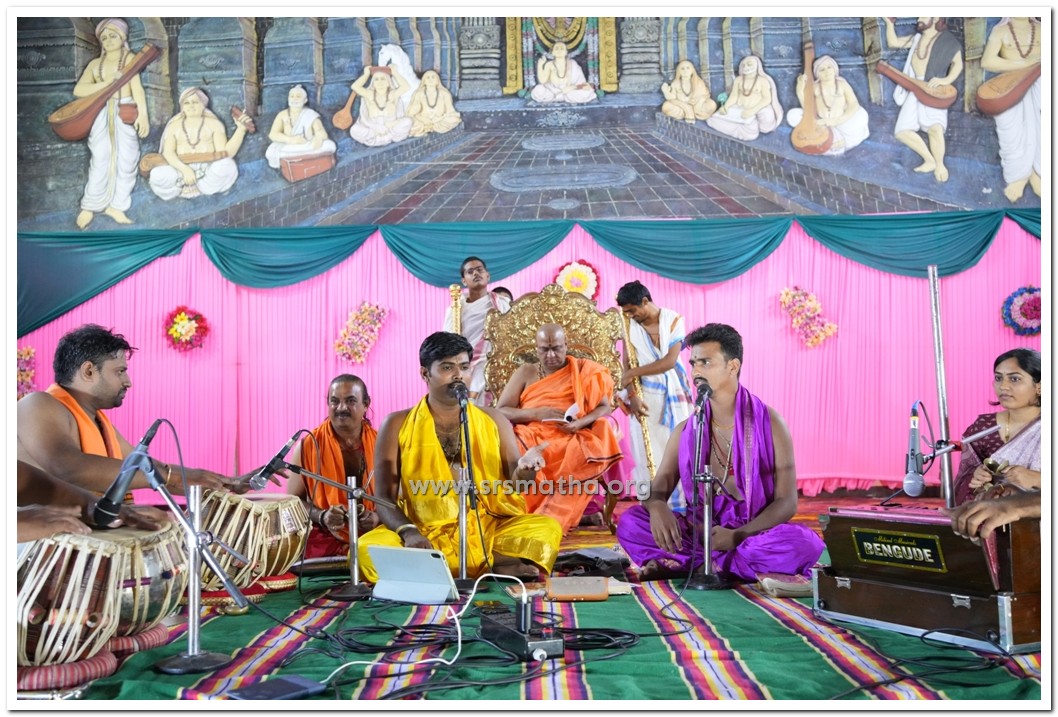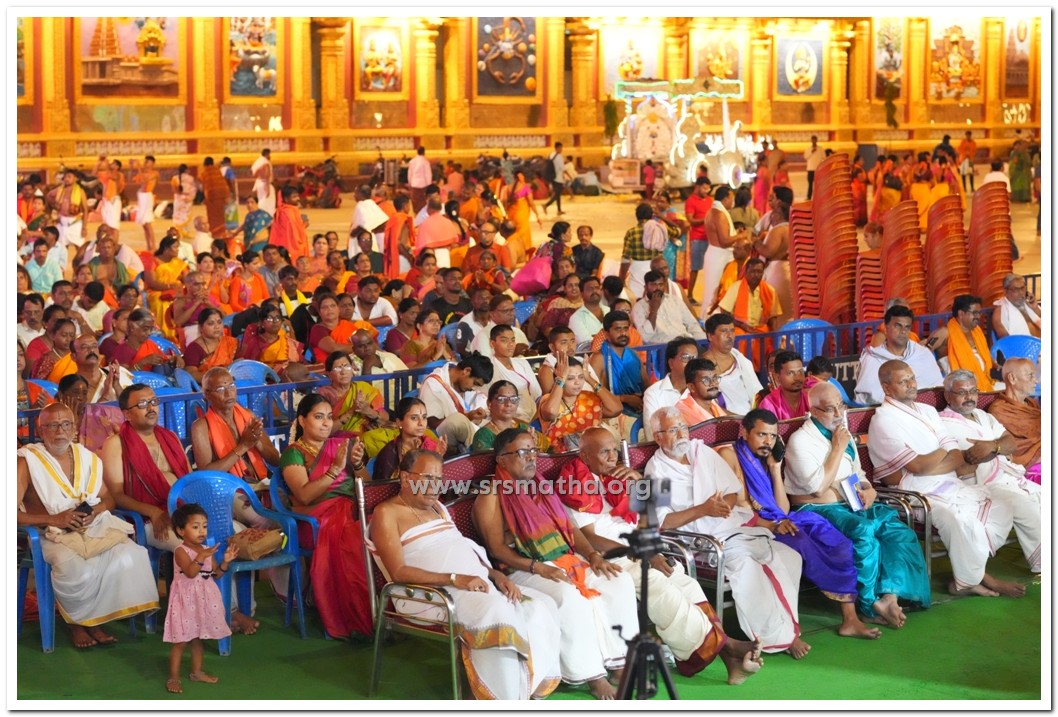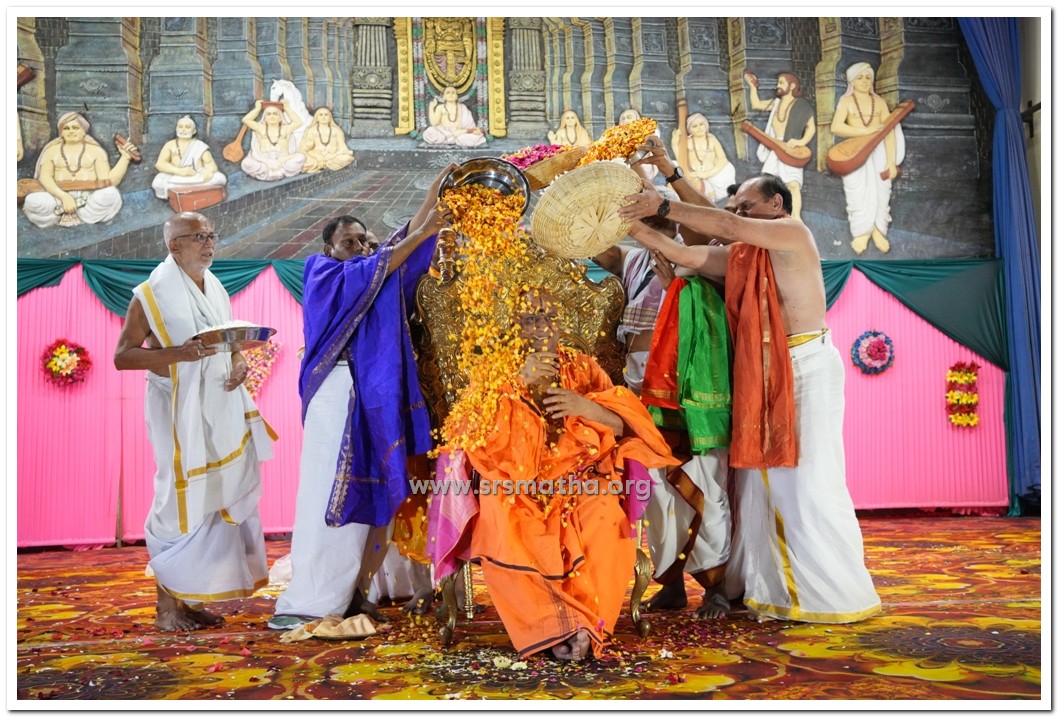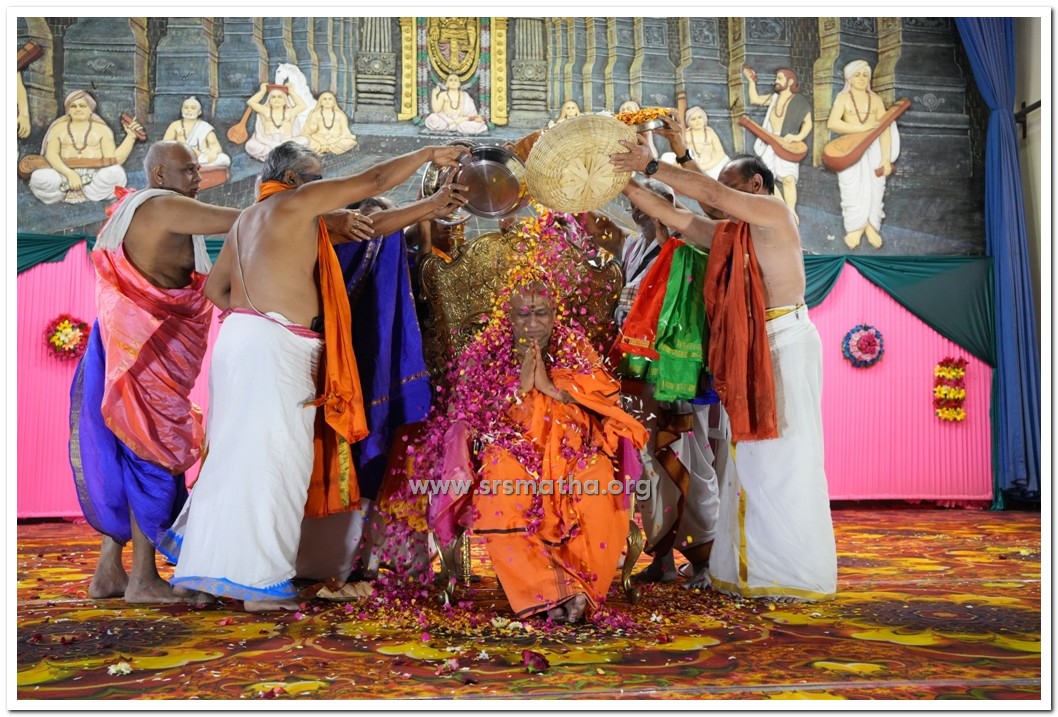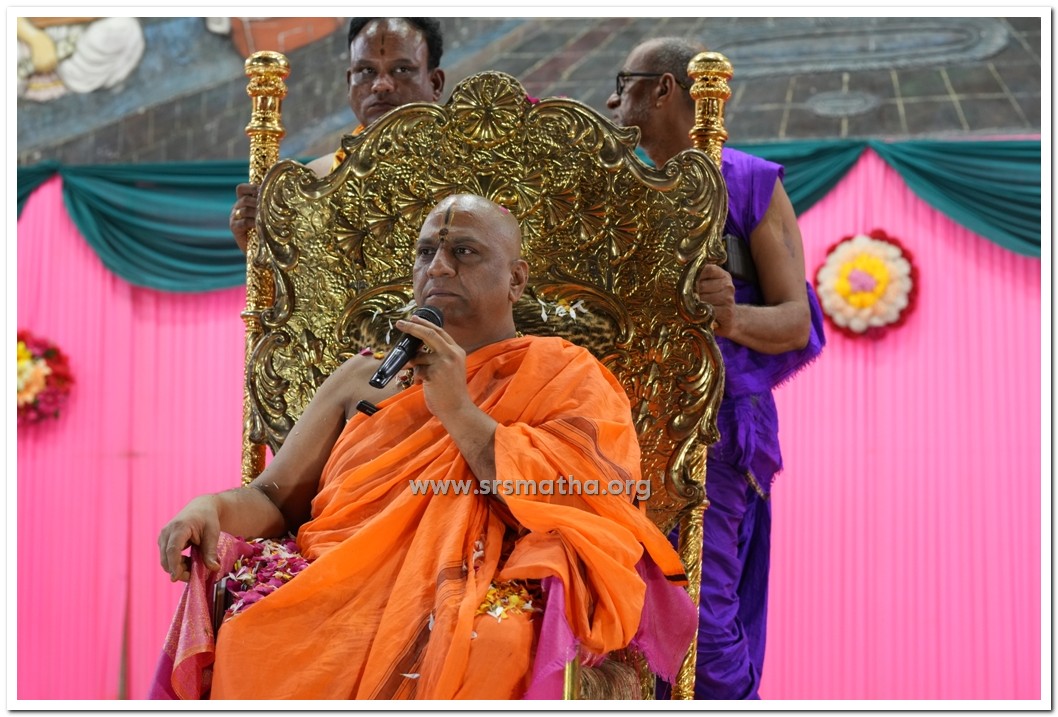 X