Visit to Bruhadeswara Temple - Tanjavur
Tanjavur: June 18, 2023
On His Darmika Paryatana, His Holiness Sri Swamiji visited Tanjavur Palace and conducted special poojas there. This historical site holds great significance as it was the venue for the pattabhisheka mahotsava of Sri Raghavendra Swamigalavaru following His sanyasa deeksha. Later, His Holiness Sri Swamiji proceeded to Sri Bruhadeshwara Temple in Tanjavur, where He was traditionally welcomed by temple priests and dignitaries. His Holiness Sri Swamiji had a divine darshanam of Lord Bruhadeshwara.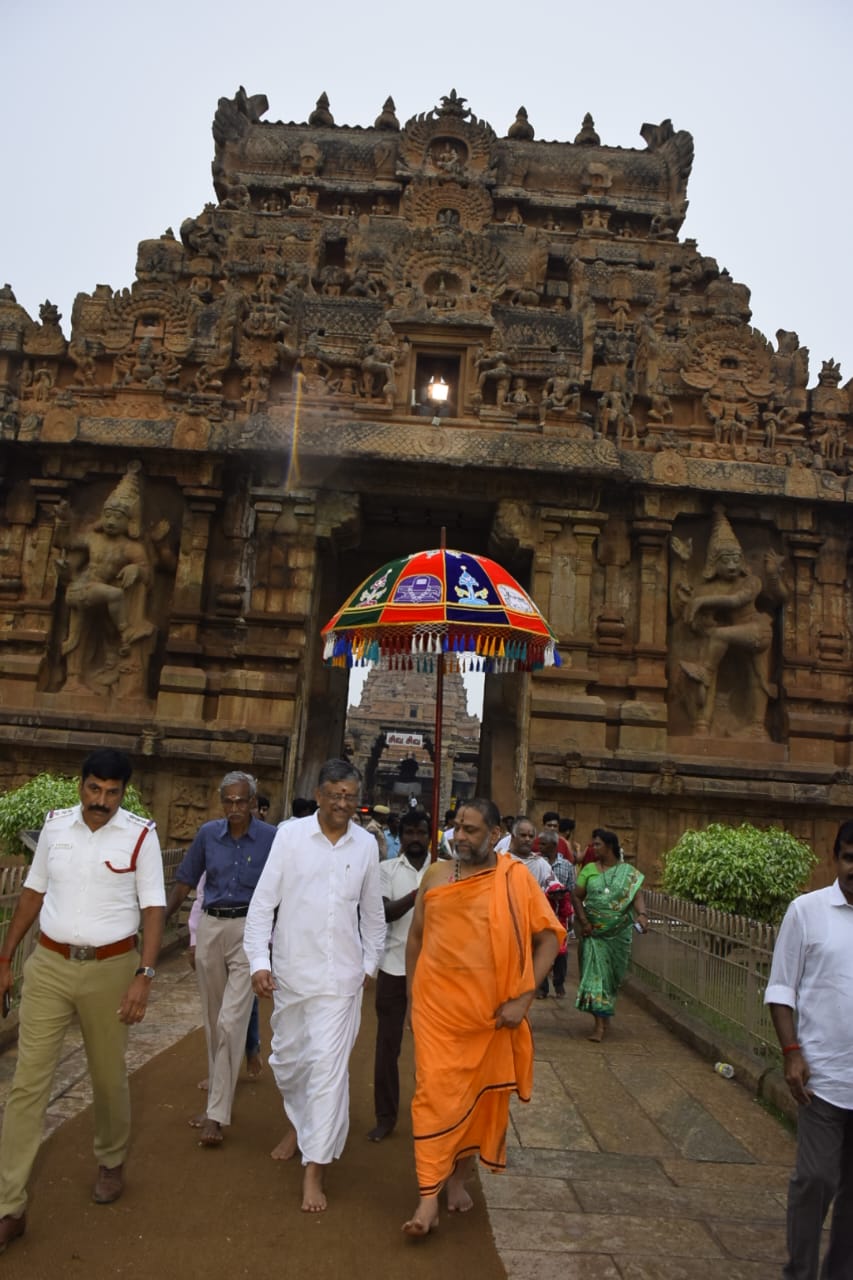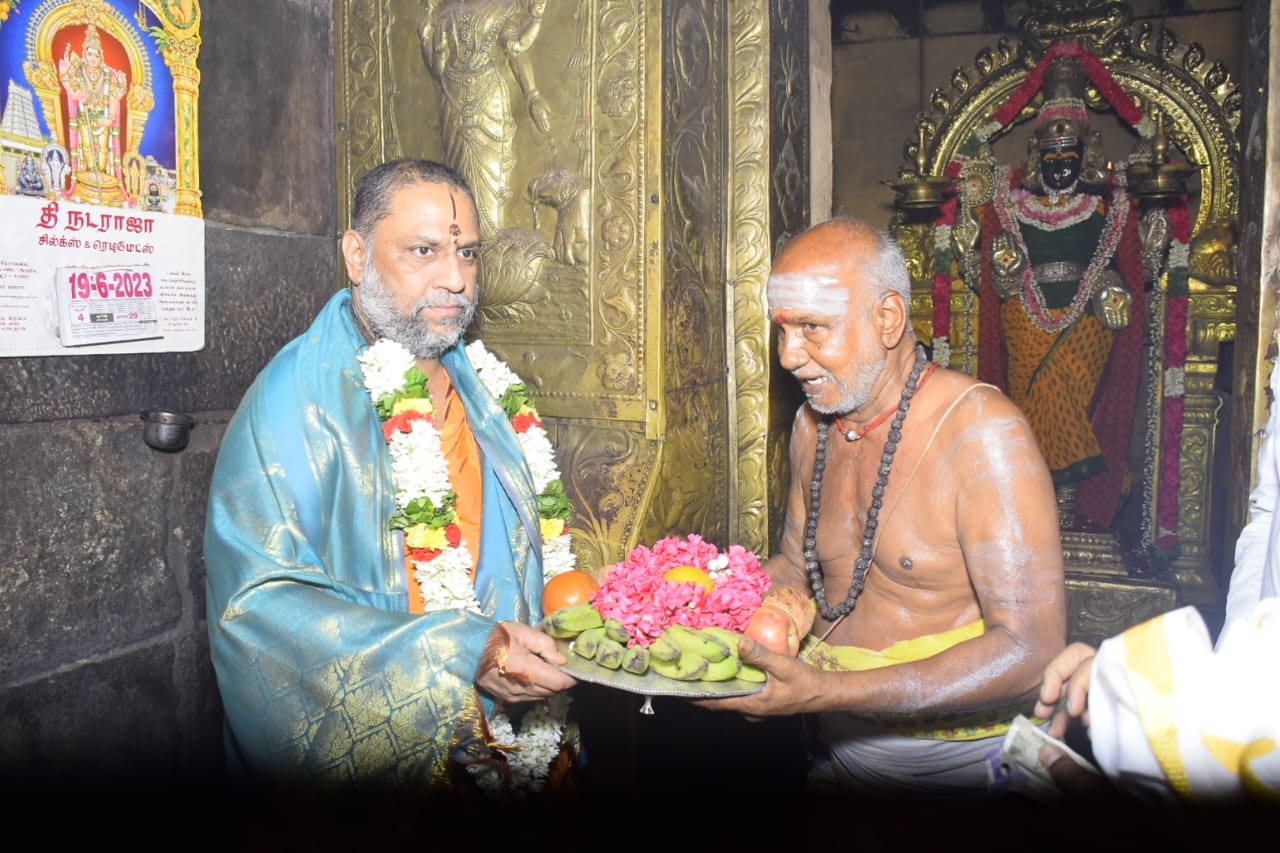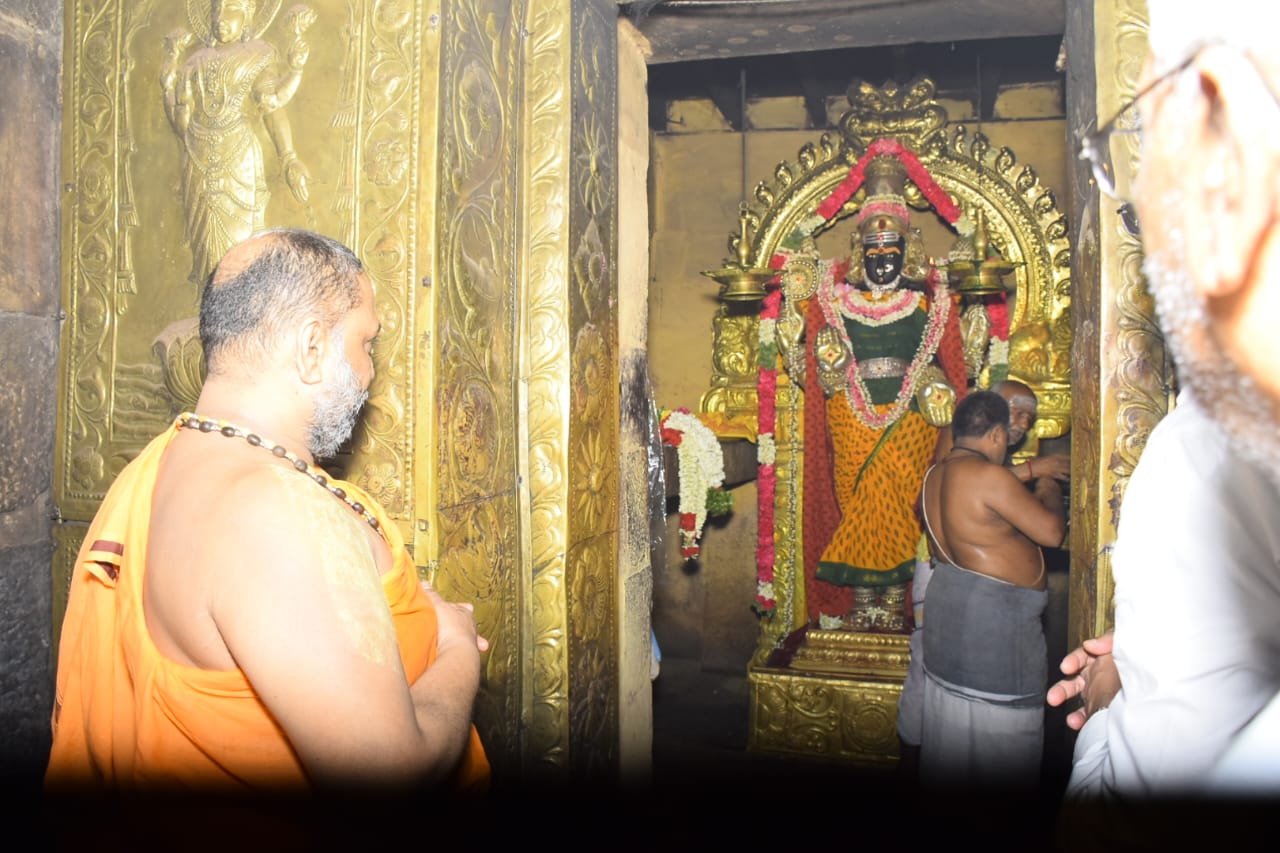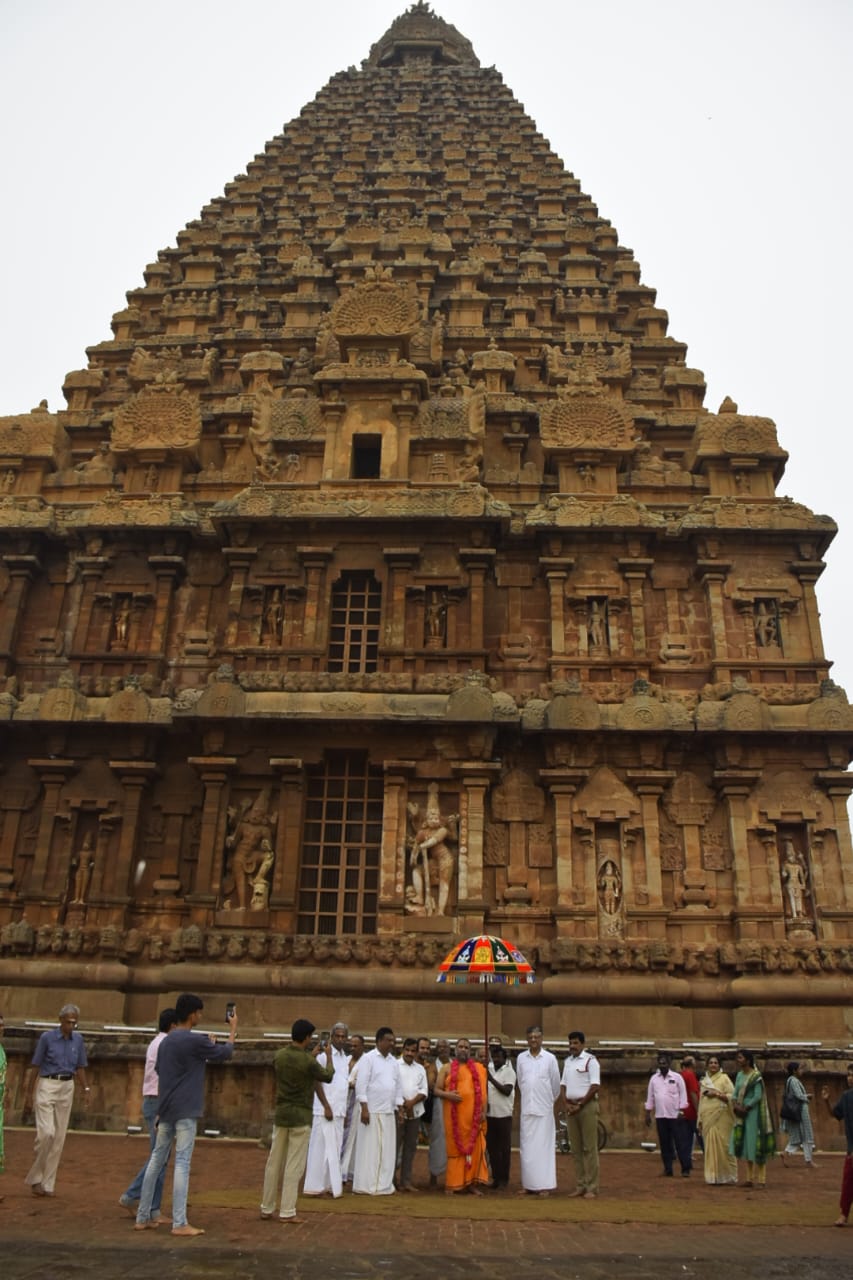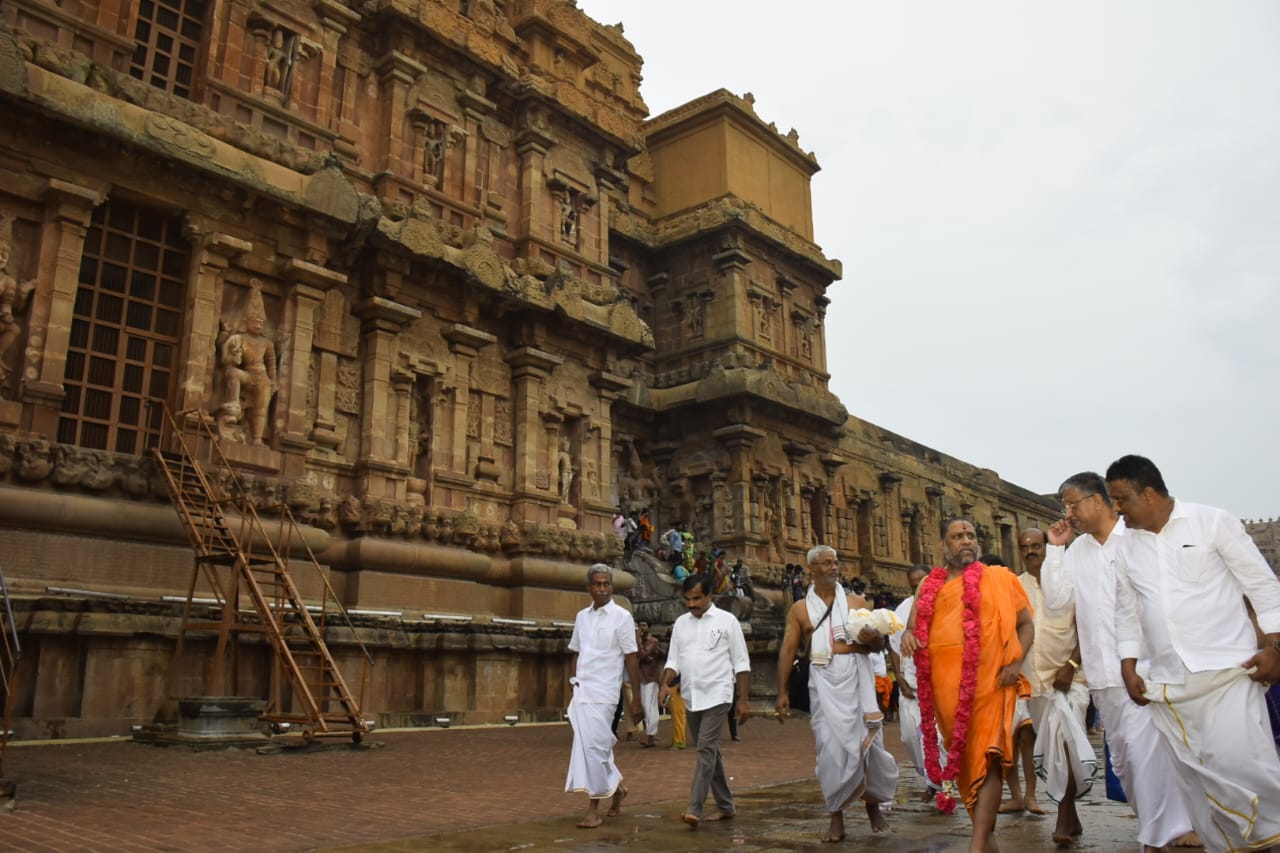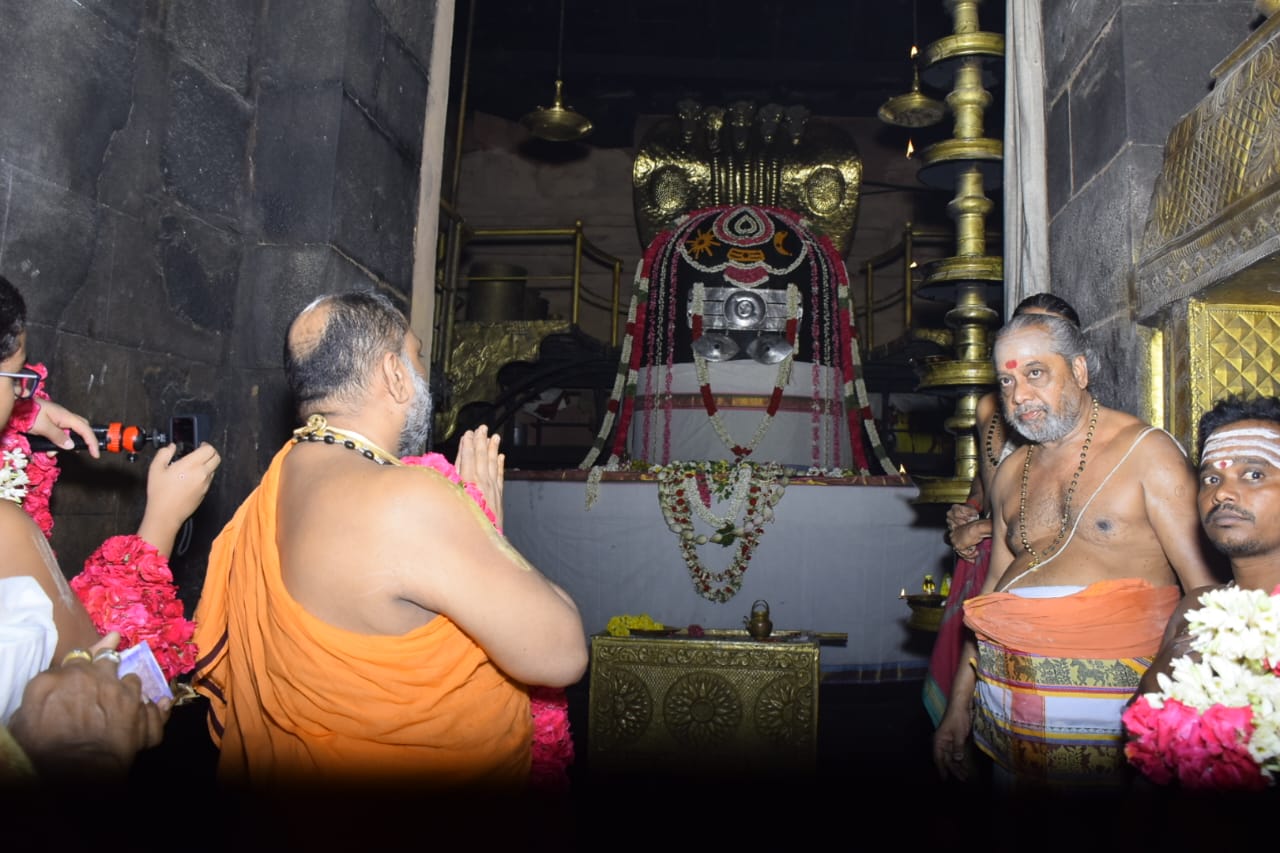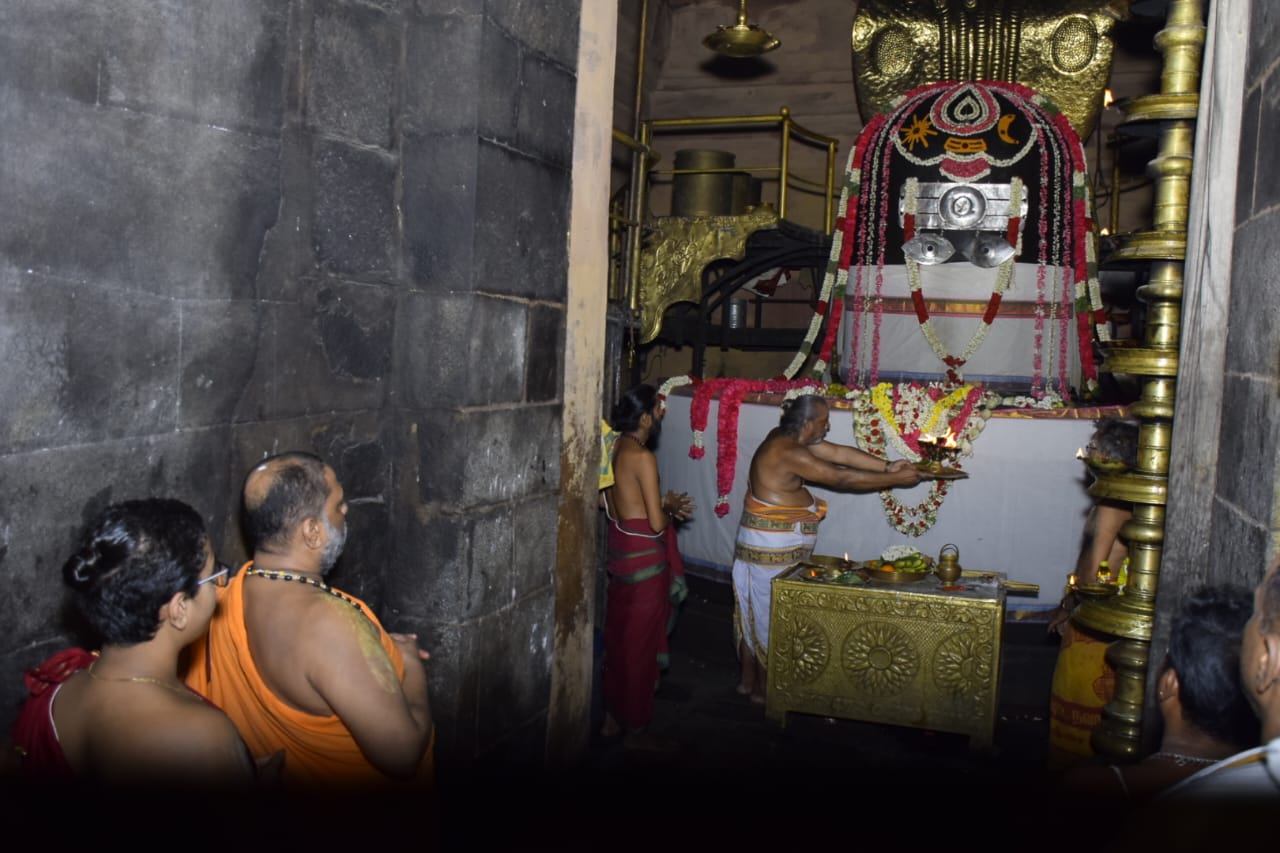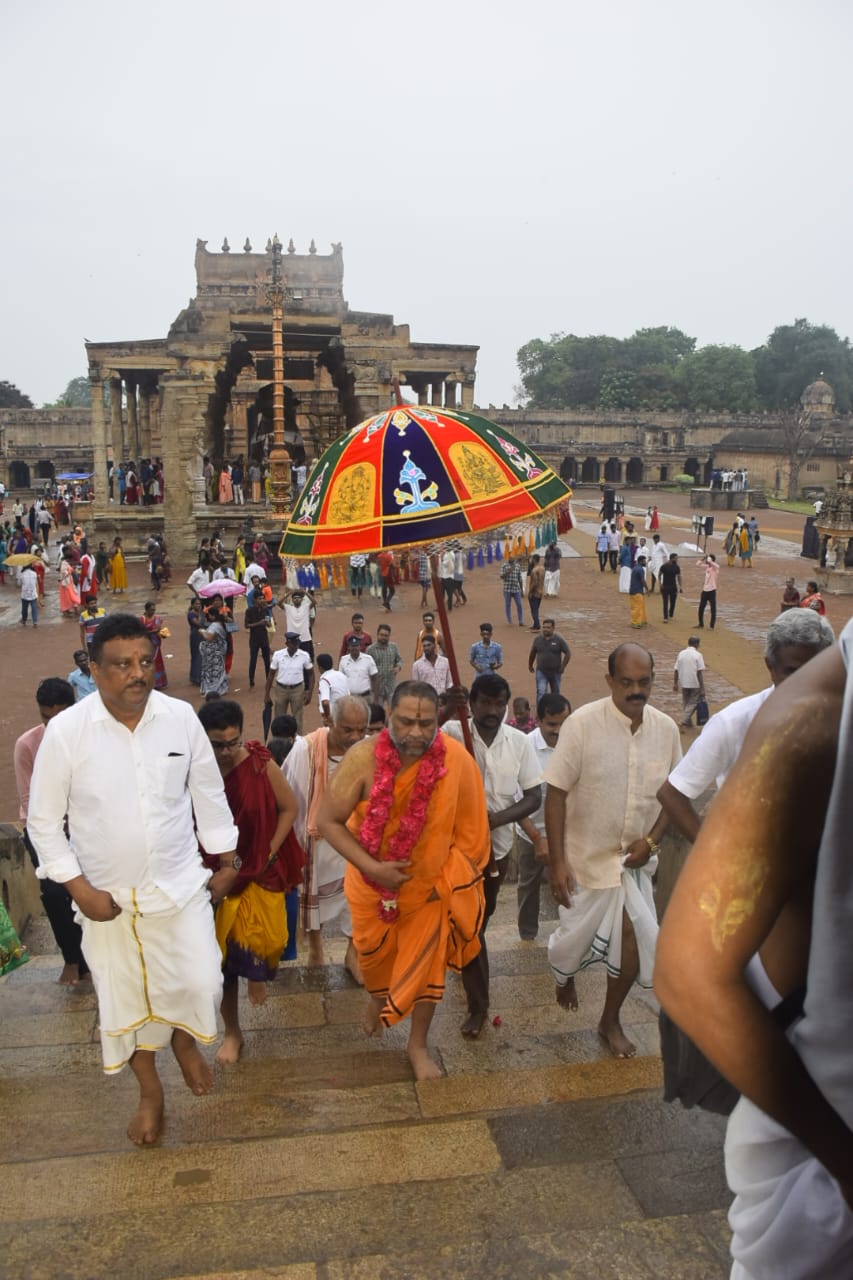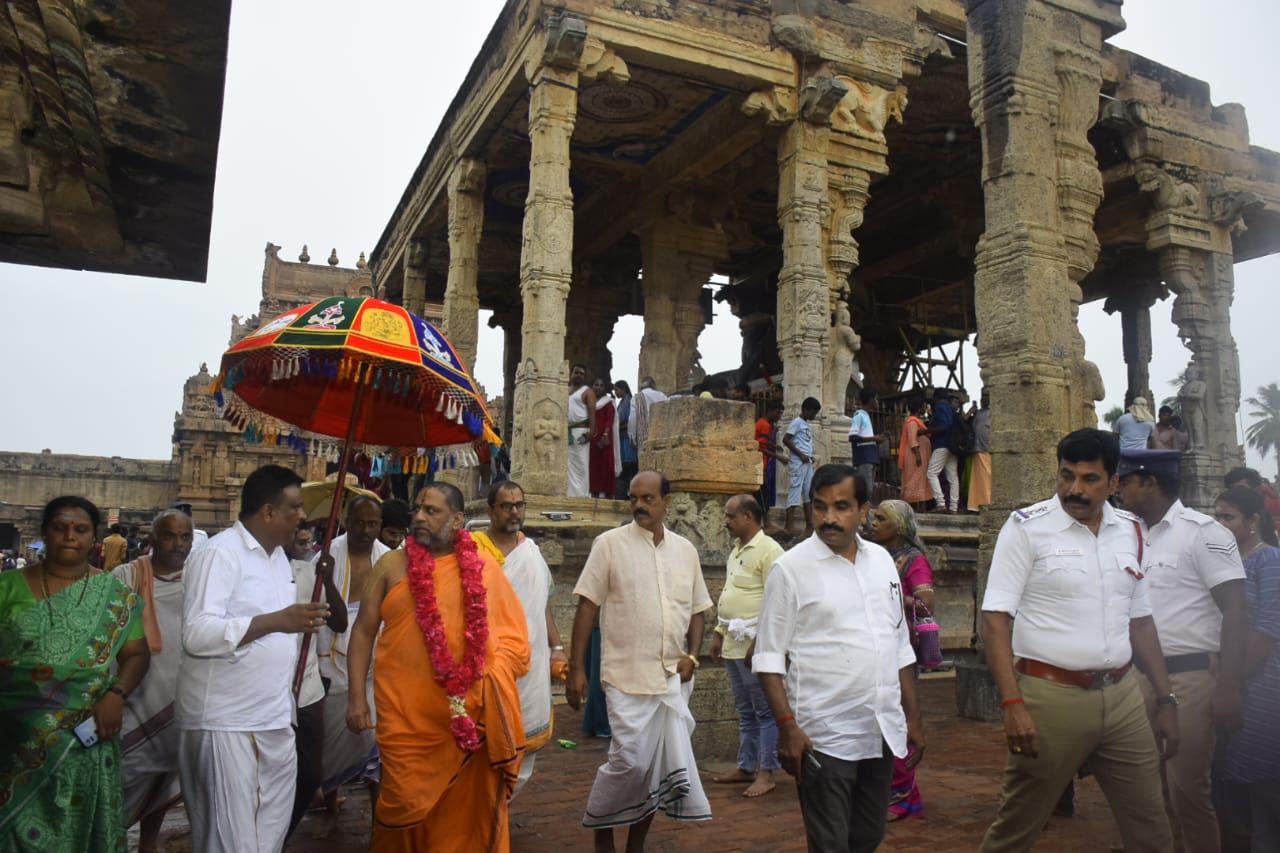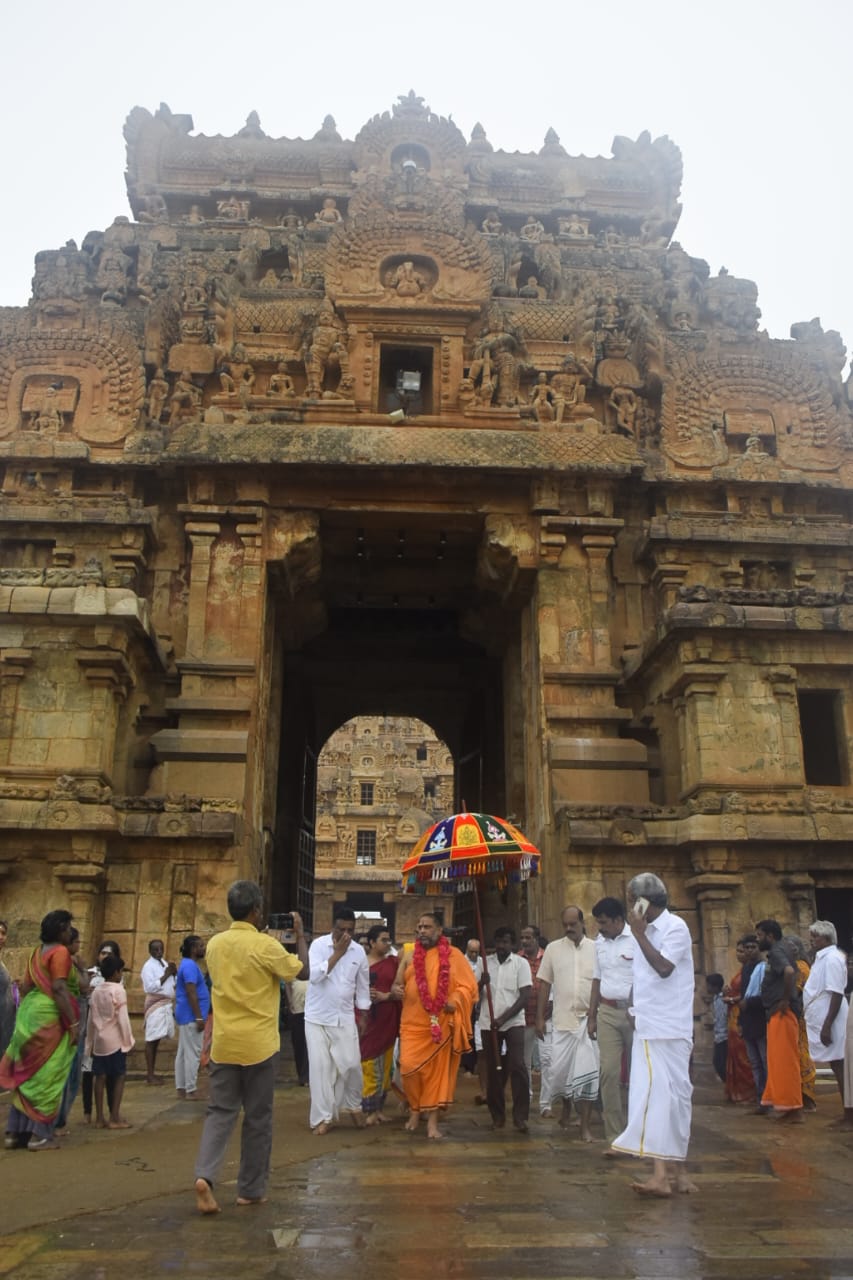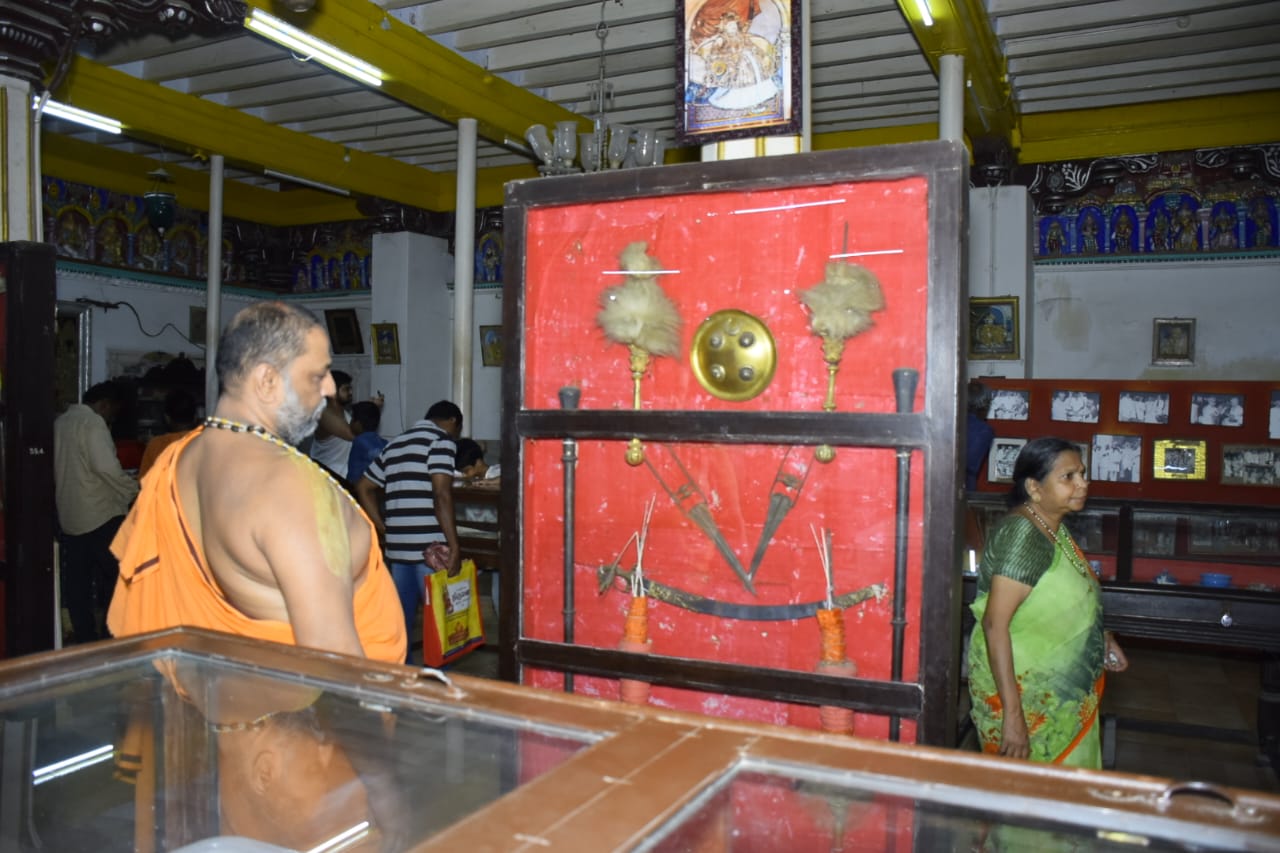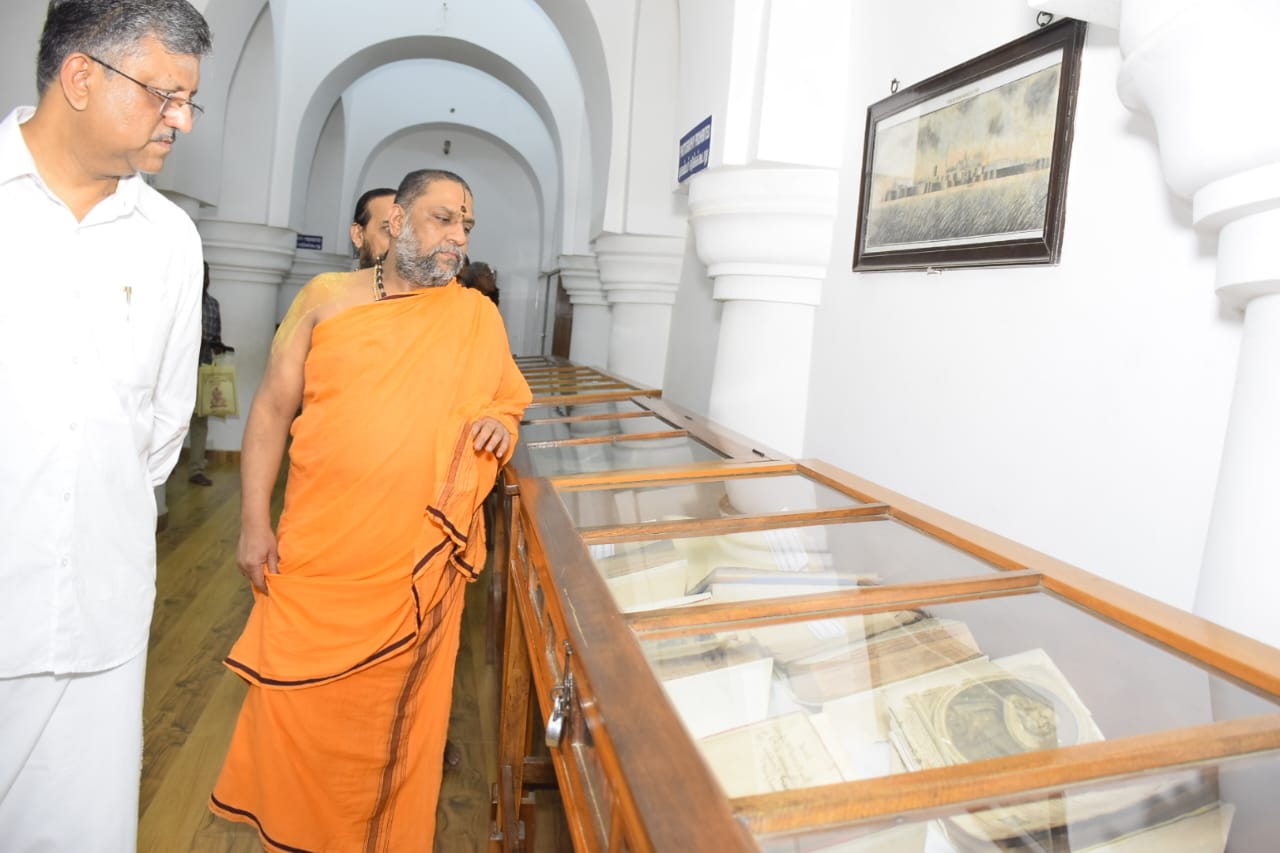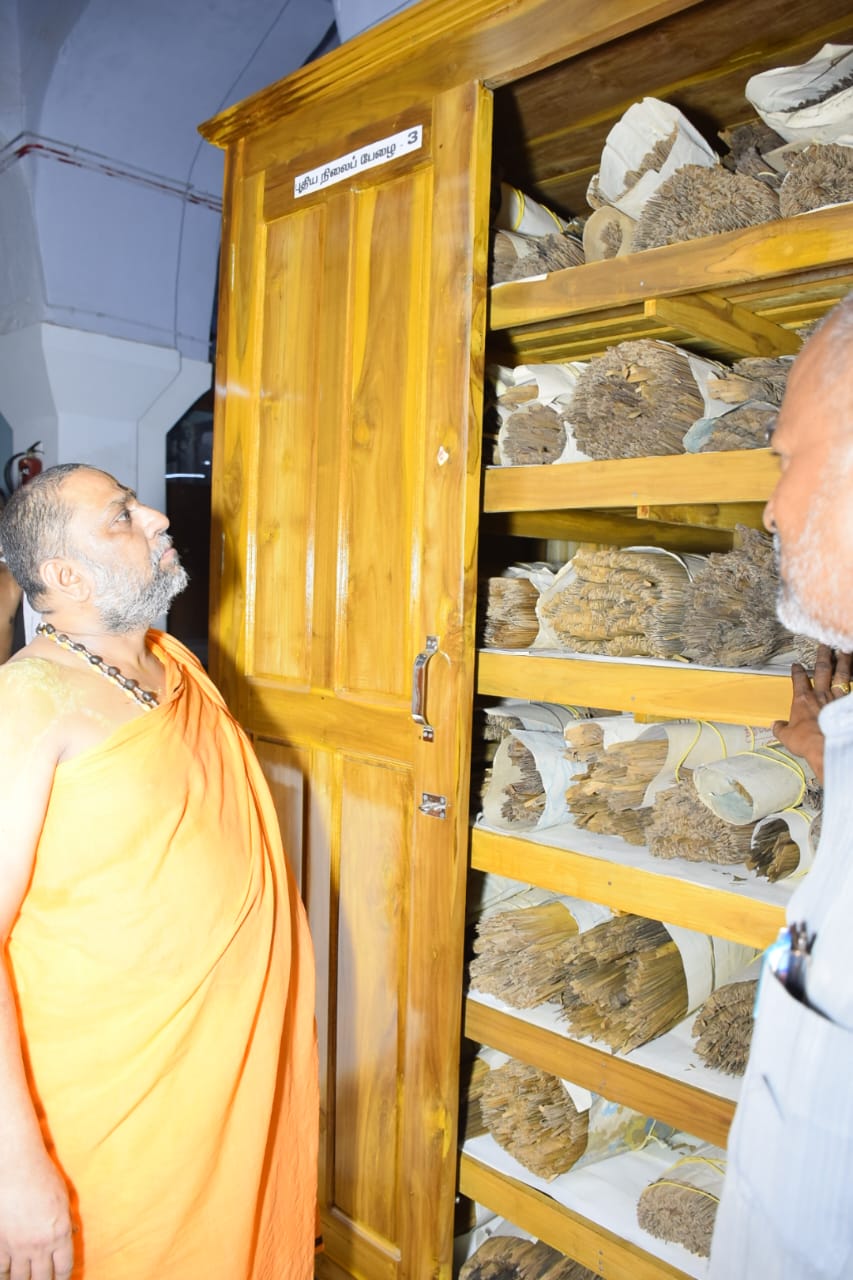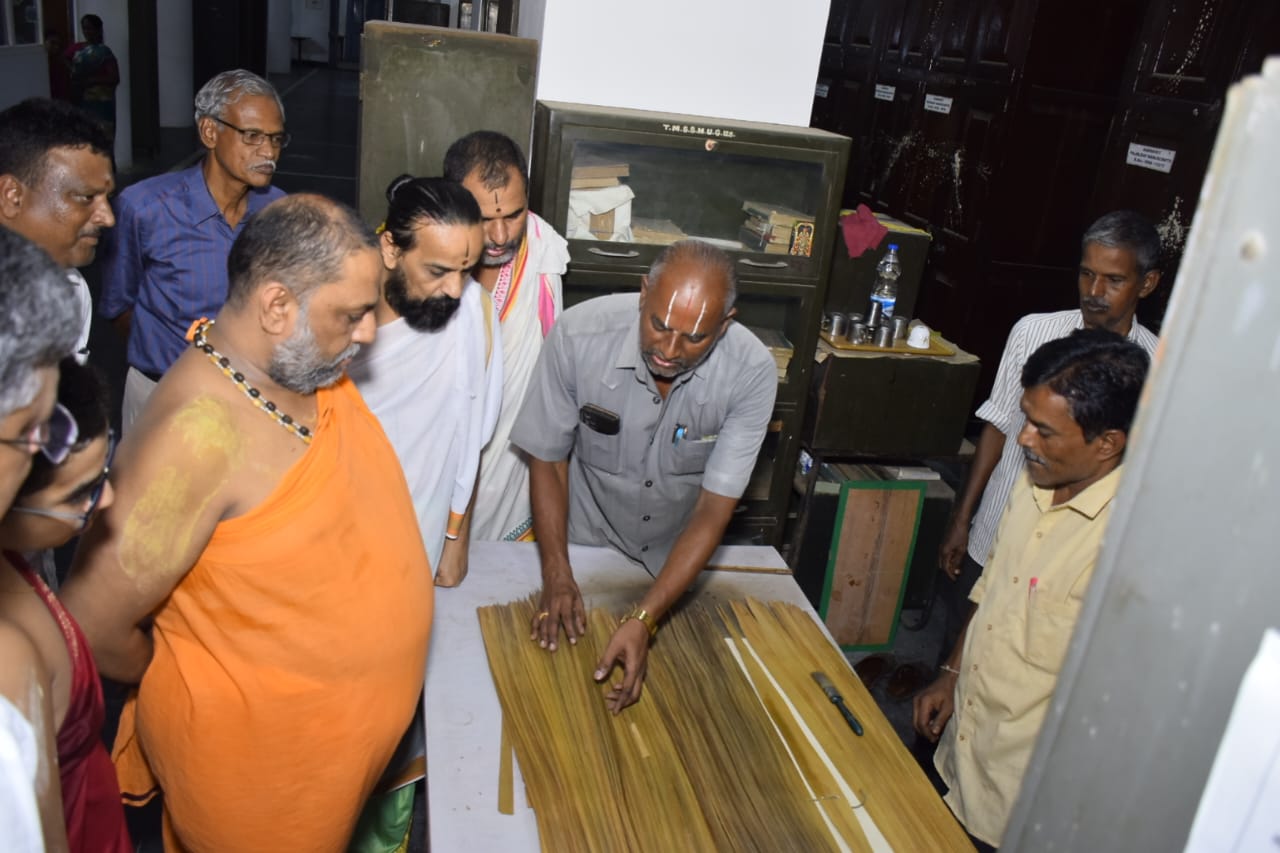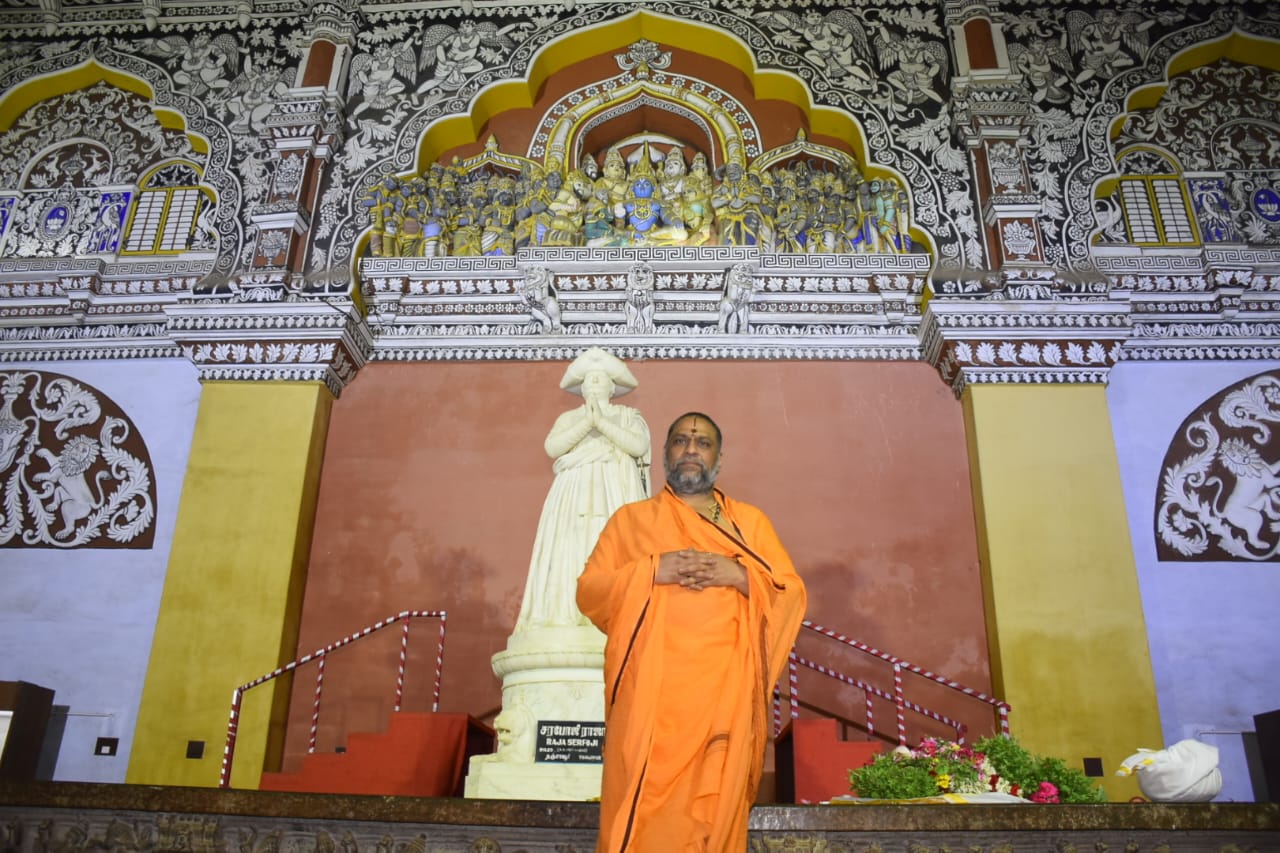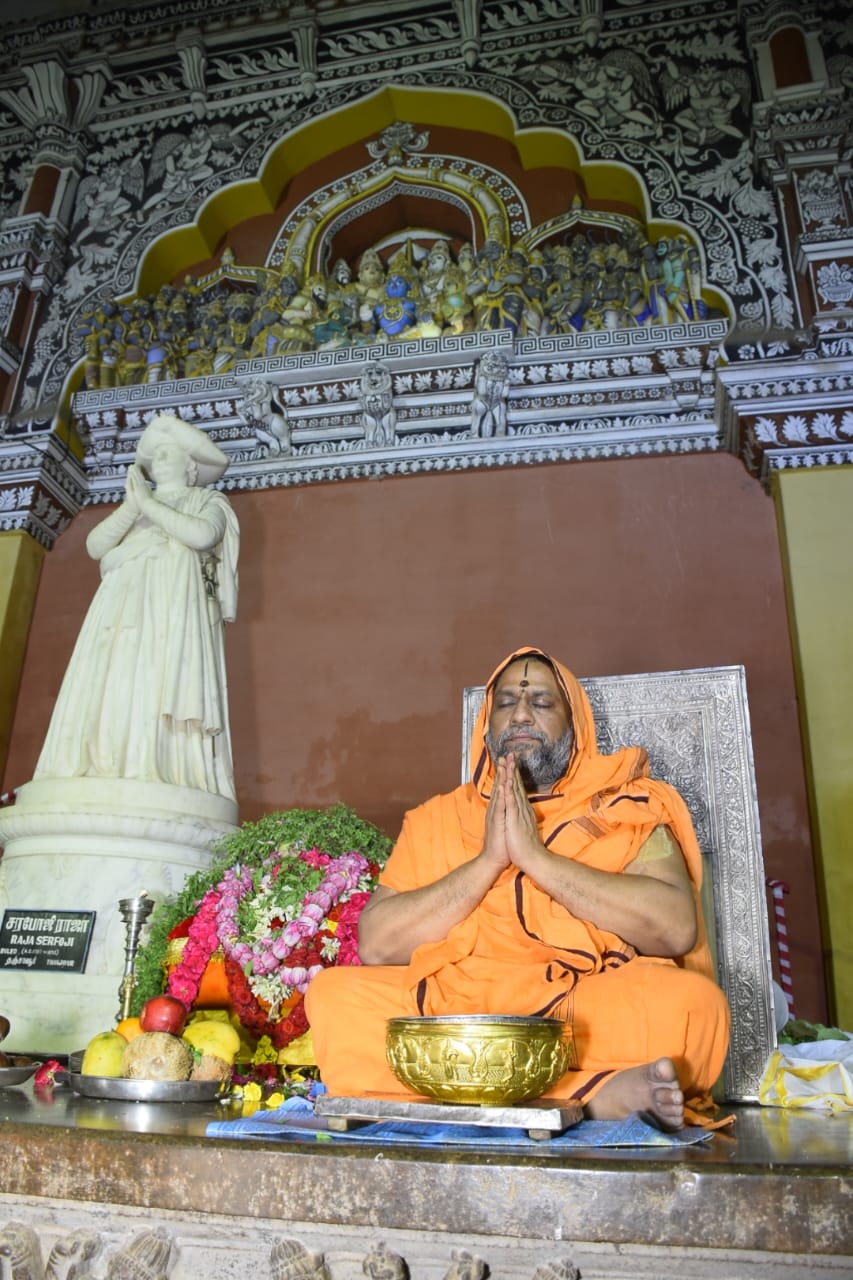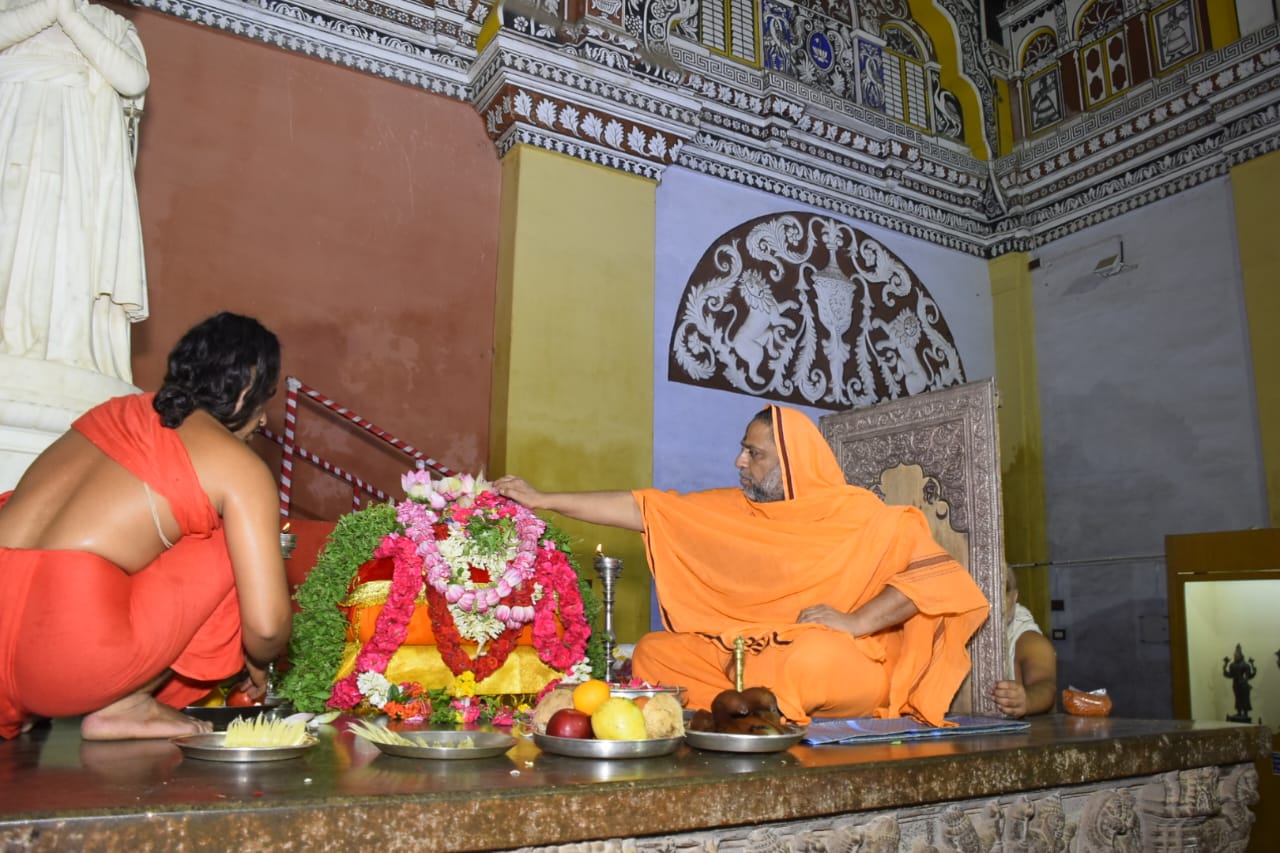 X