Sri Jayateerthara Aradhana Mahotsava - Mantralayam - 18.07.2022
Mantralayam - 18.07.2022:
On occasion of Sri Jayateerthara aradhana Mahotsava Vedapatashala students, Staff and devotees performed Sri Jayateerthara Ashtottara parayanam in Sri Mutt - Mantralayam. H.H. Sri Swamiji gave a holy start to Sri Jayateerthara Rathotsavam. Large number of devotees participated in it. Later Pravachanas by pandits were held at unjala mantapa. H.H. Sri Subudhendra teertha Swamiji explained about Sri Jayateerthara mahima and Moola brundavana details in his Anugraha sandesha and blessed everyone.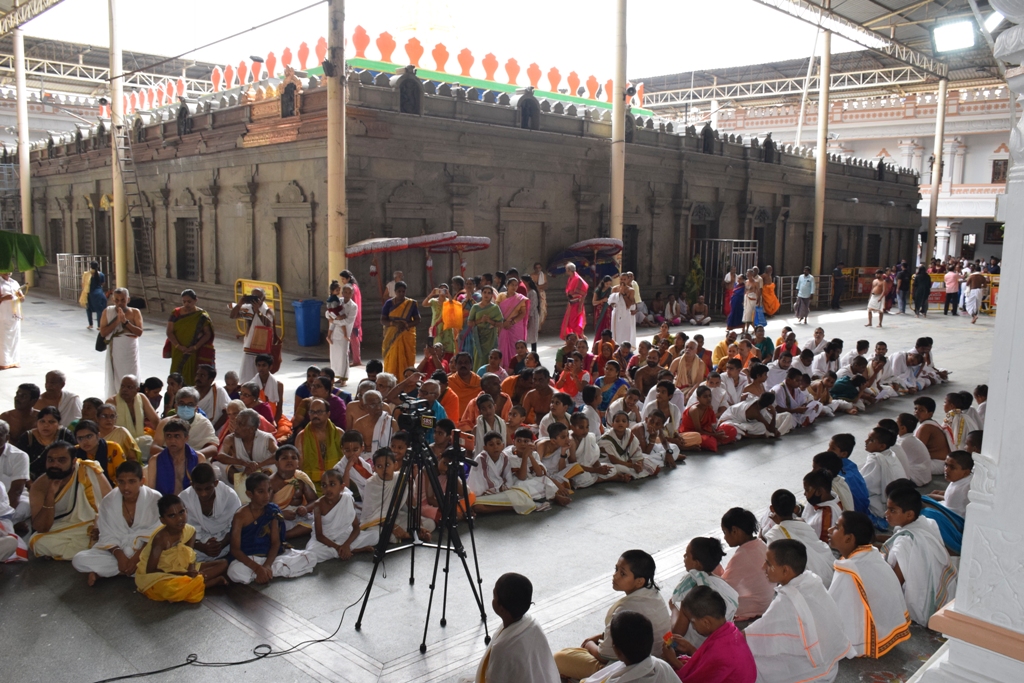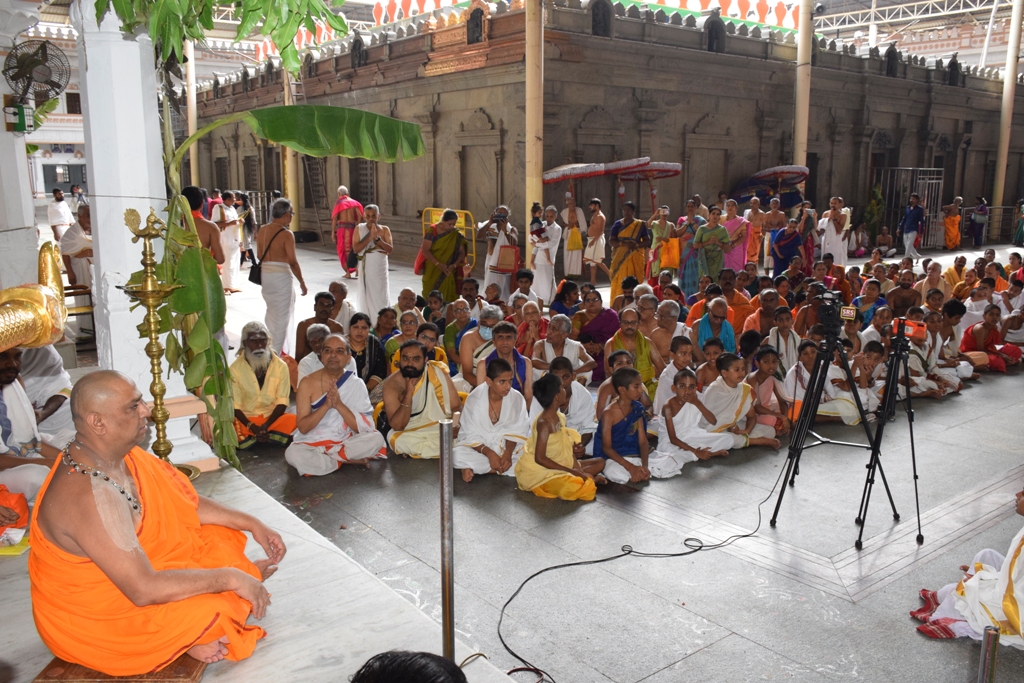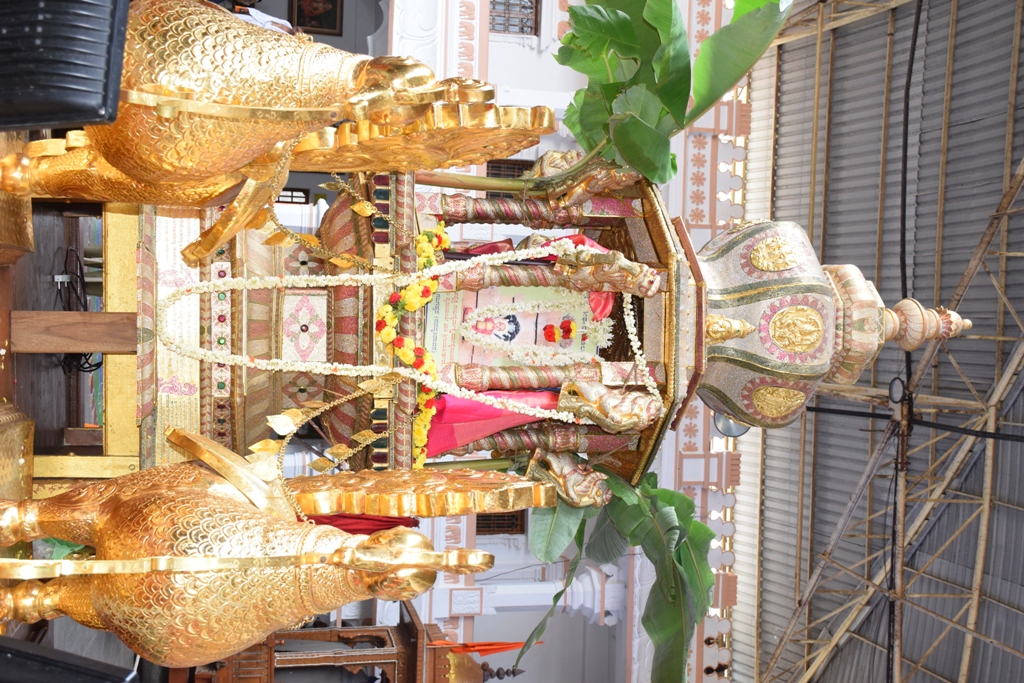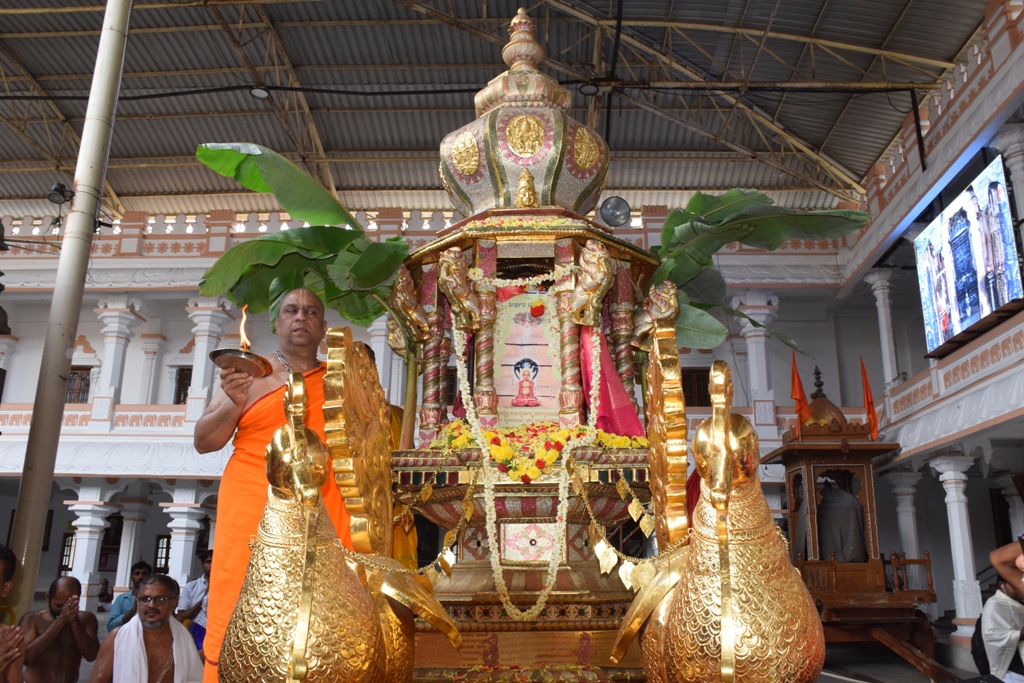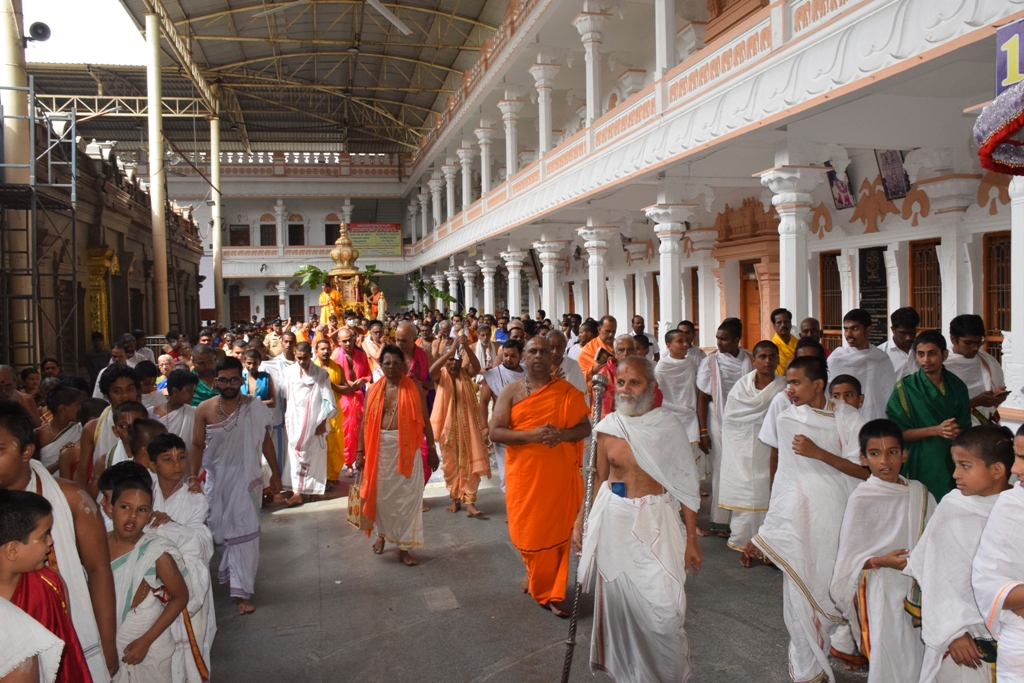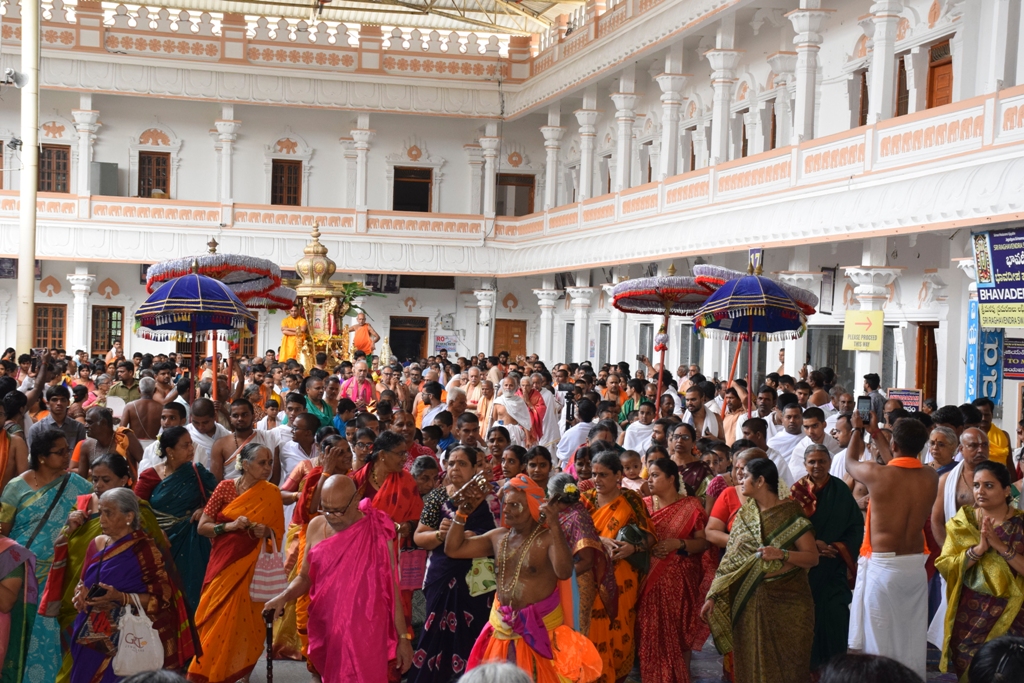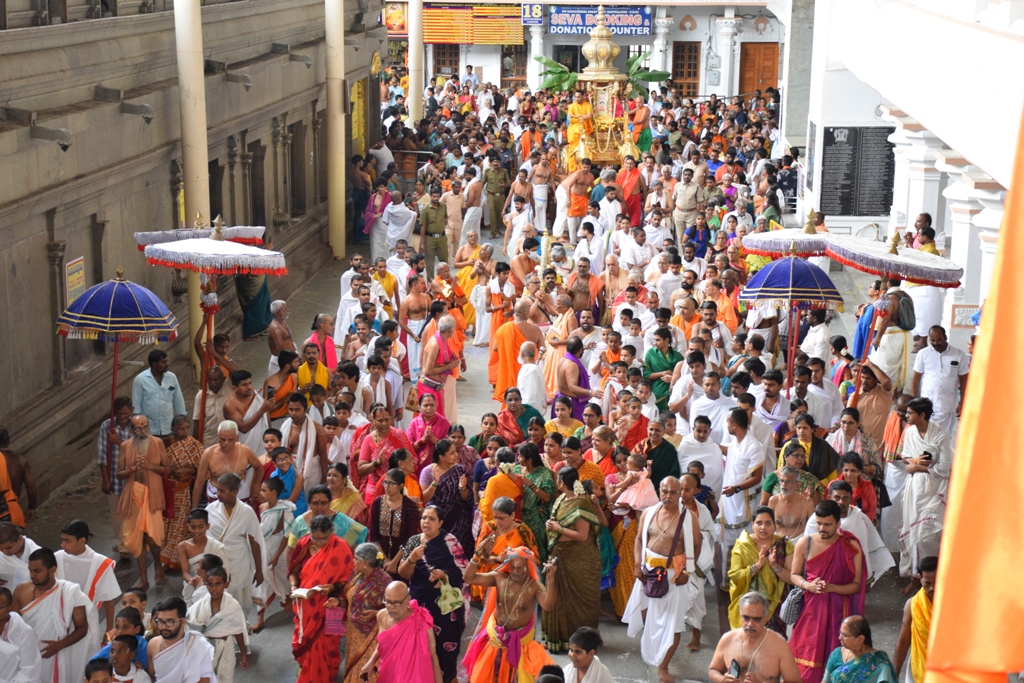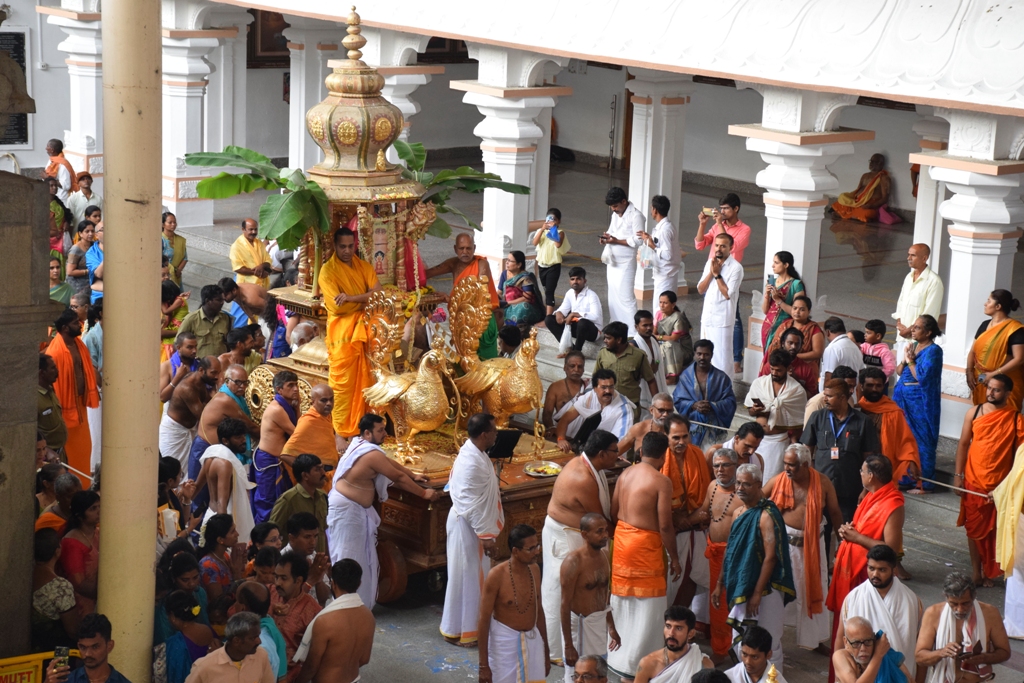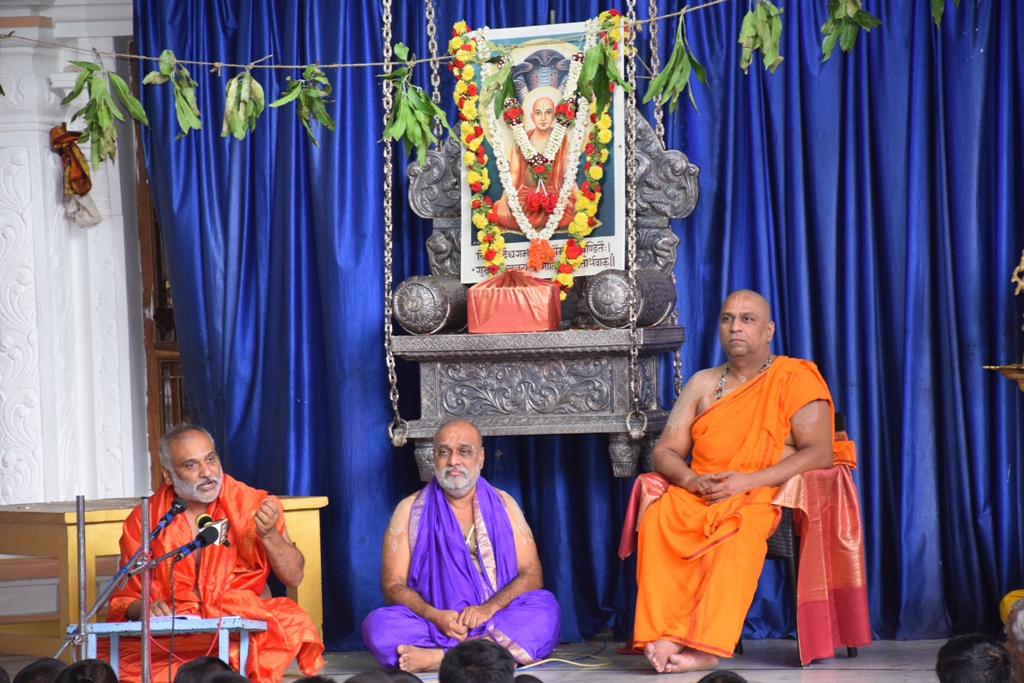 X