Sri Vijayendra Teerthara Madhyaradhana - Kumbhakonam
Kumbhakonam - Tamil Nadu. - 26.06.2022.
On occasion of Sri Vijayeendra Teerthara Madhyaradhana, TTD EO Sri Dharma Reddy garu brought Sri Vari Vastram and handed it over to Sri Swamiji. H.H. Sri Swamiji offered Sri Vari Vastram to Sri Vijayeendra Teerthara Moola Brundavanam and blessed Sri Dharmareddy garu with sheshavastram and phalamantrakshate. H.H. Sri Swamiji performed maha Panchamrutabhishekam to Sri vijayeendra Teertharu followed by Sri Moola Ramadevara pooja. Large number of devotees witnessed this holy event and had teertha prasadam. Theppotsavam was held in Kashyapa Teertham located at Sri Vijayeendra Mutt - Kumbhakonam.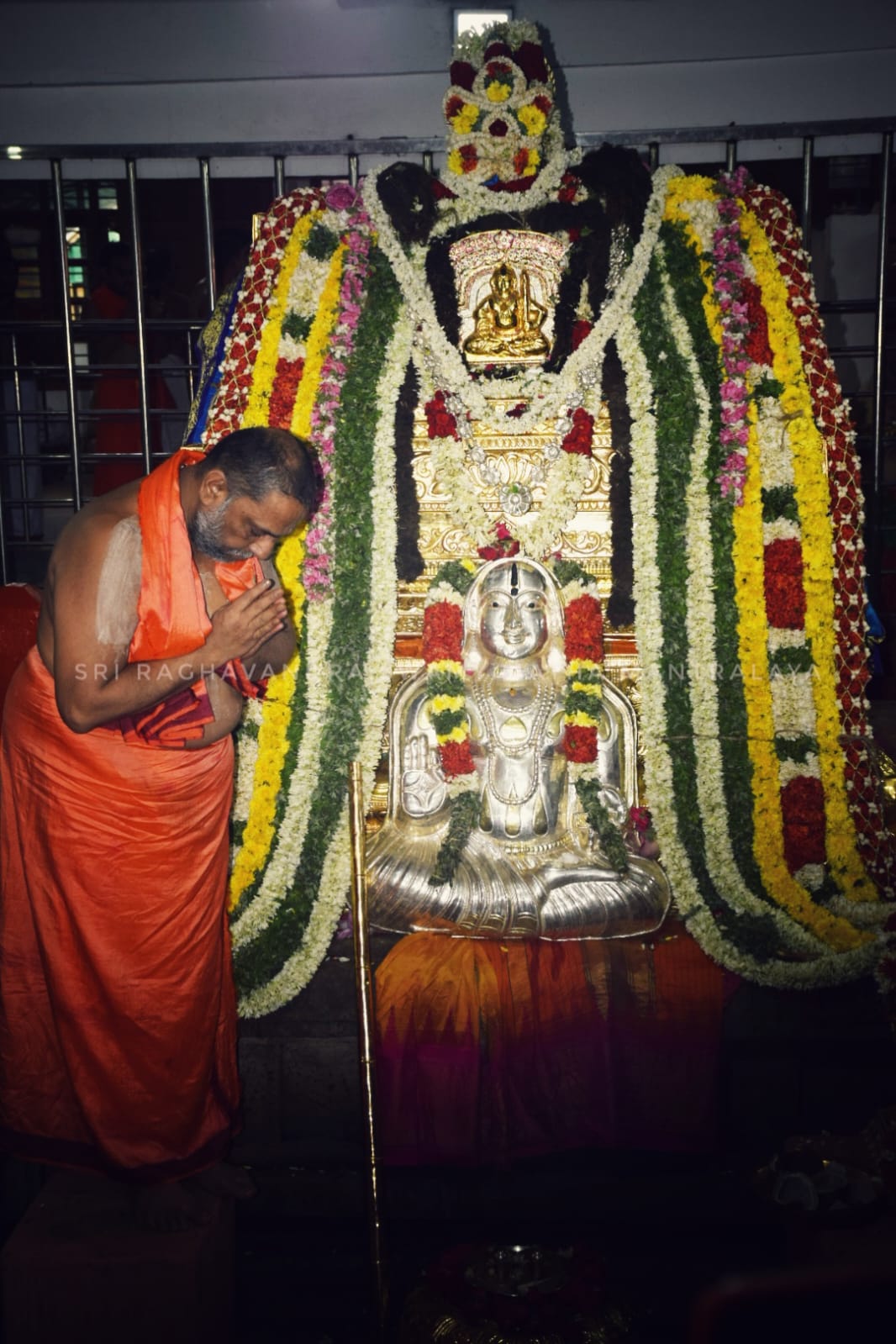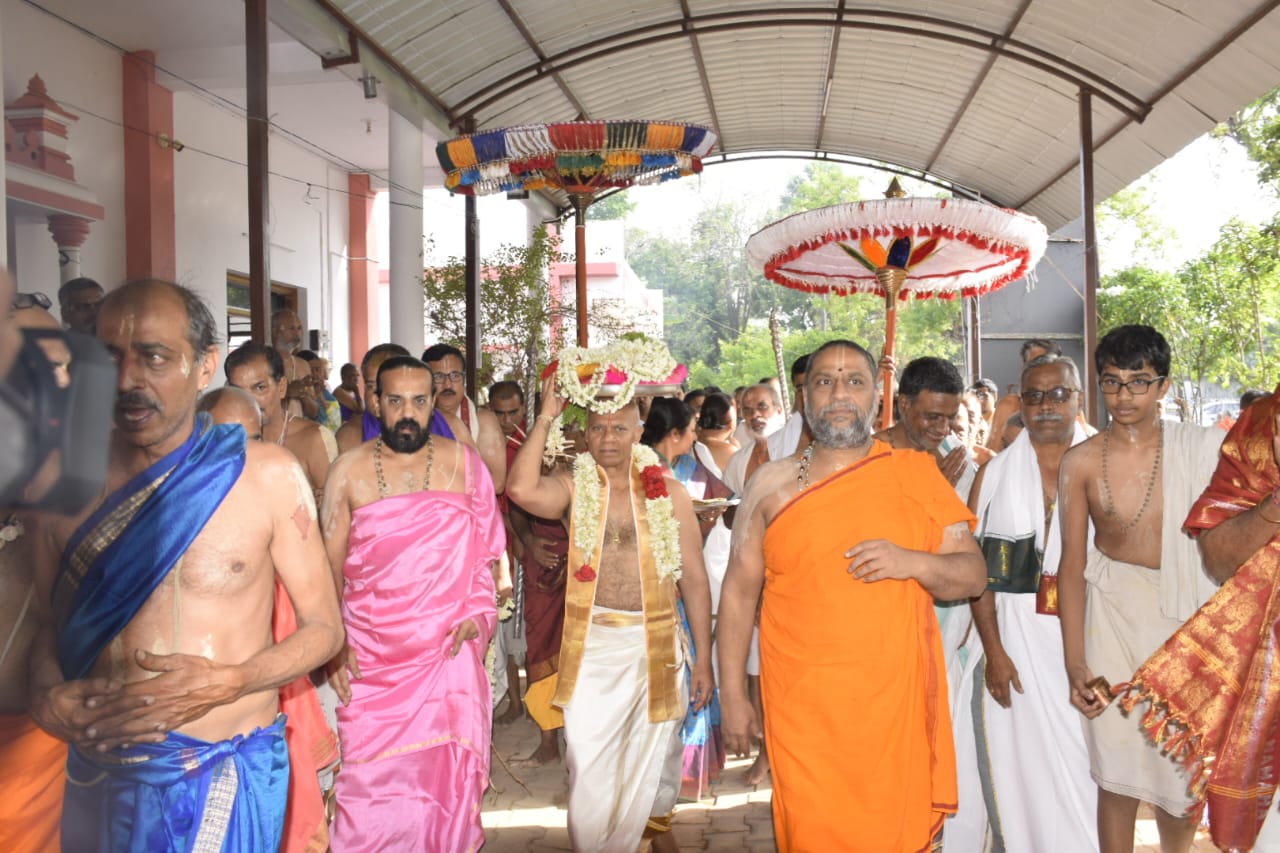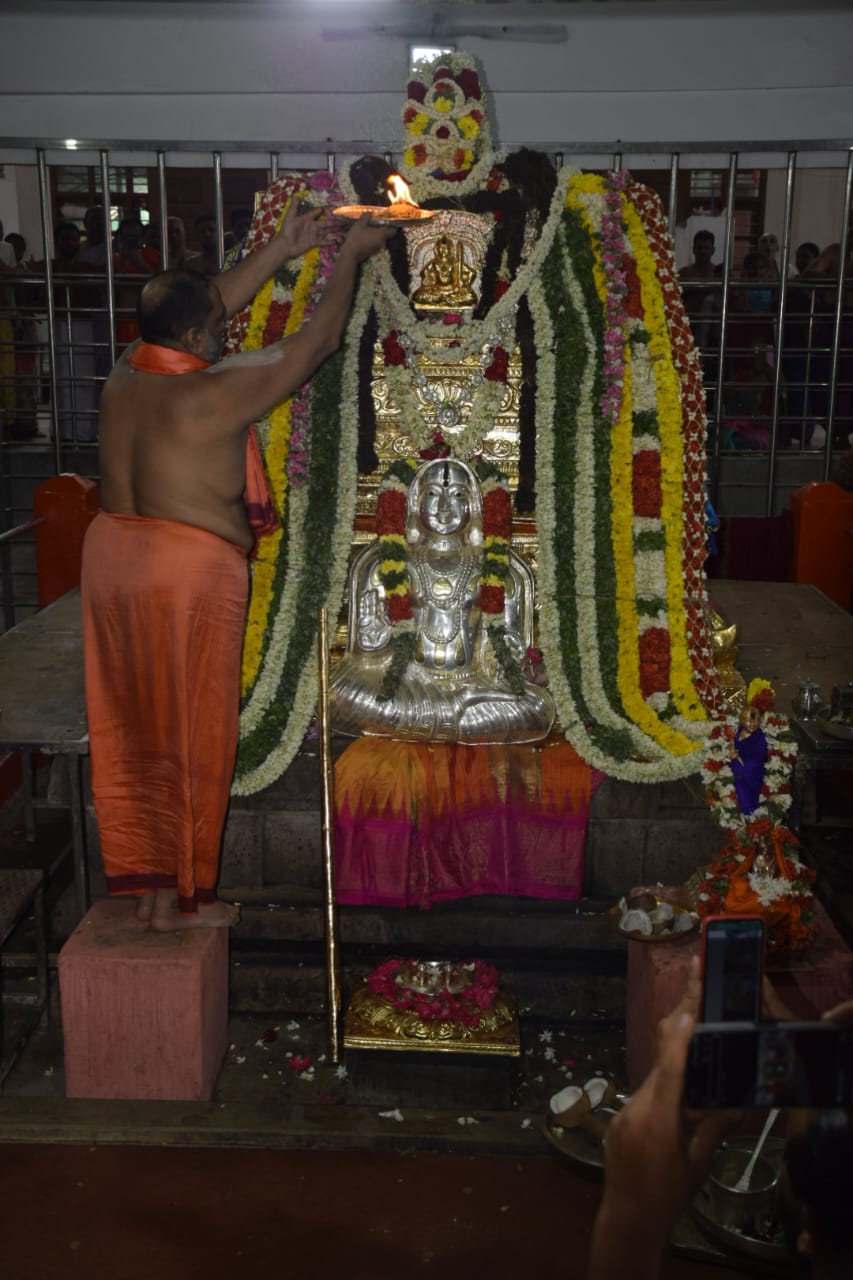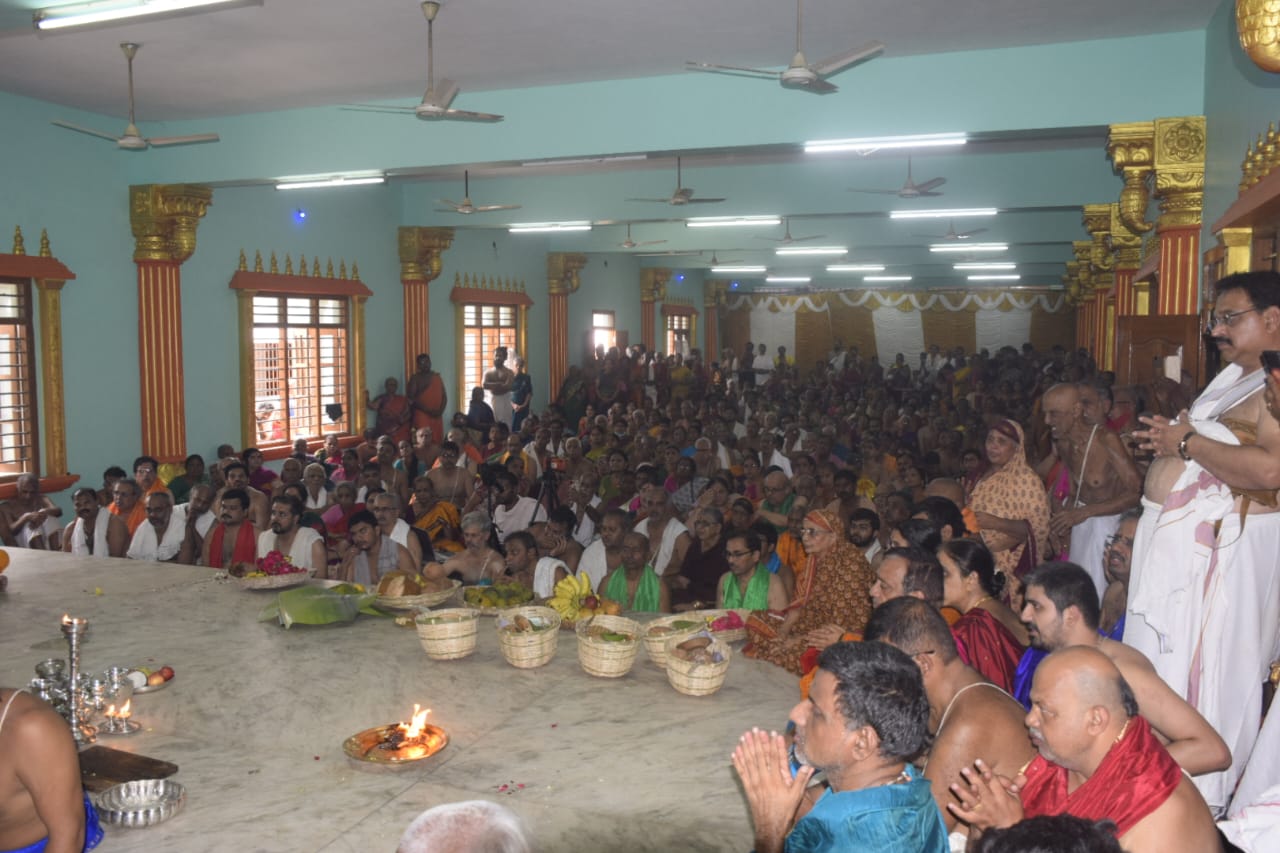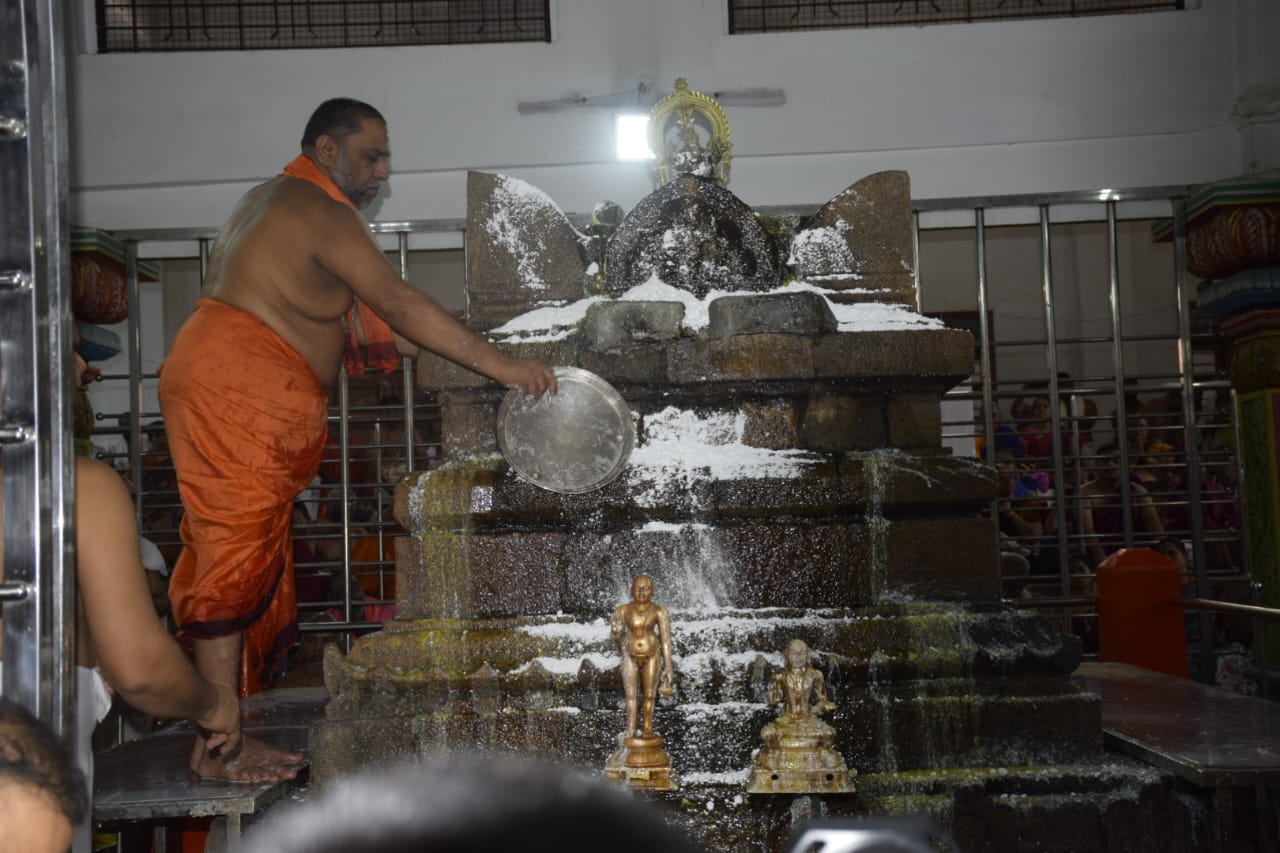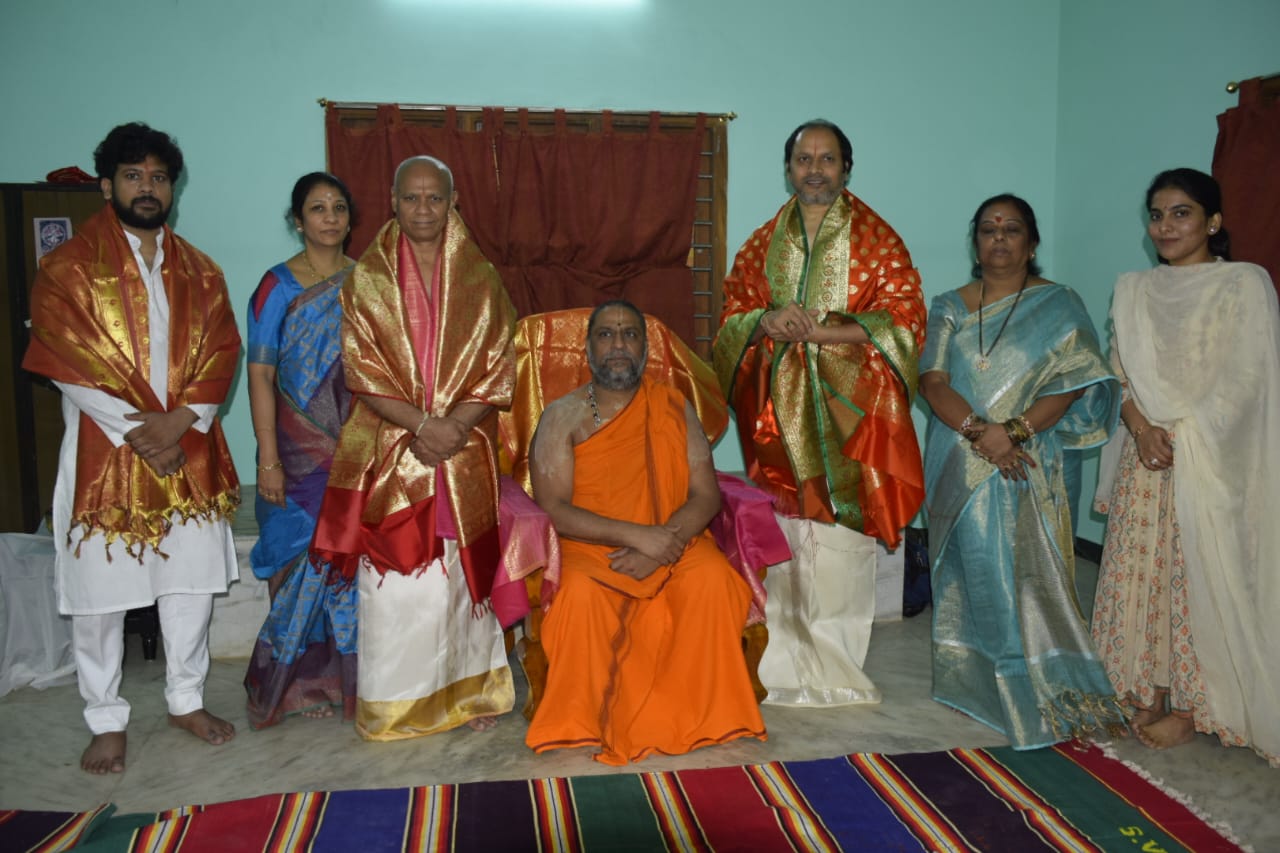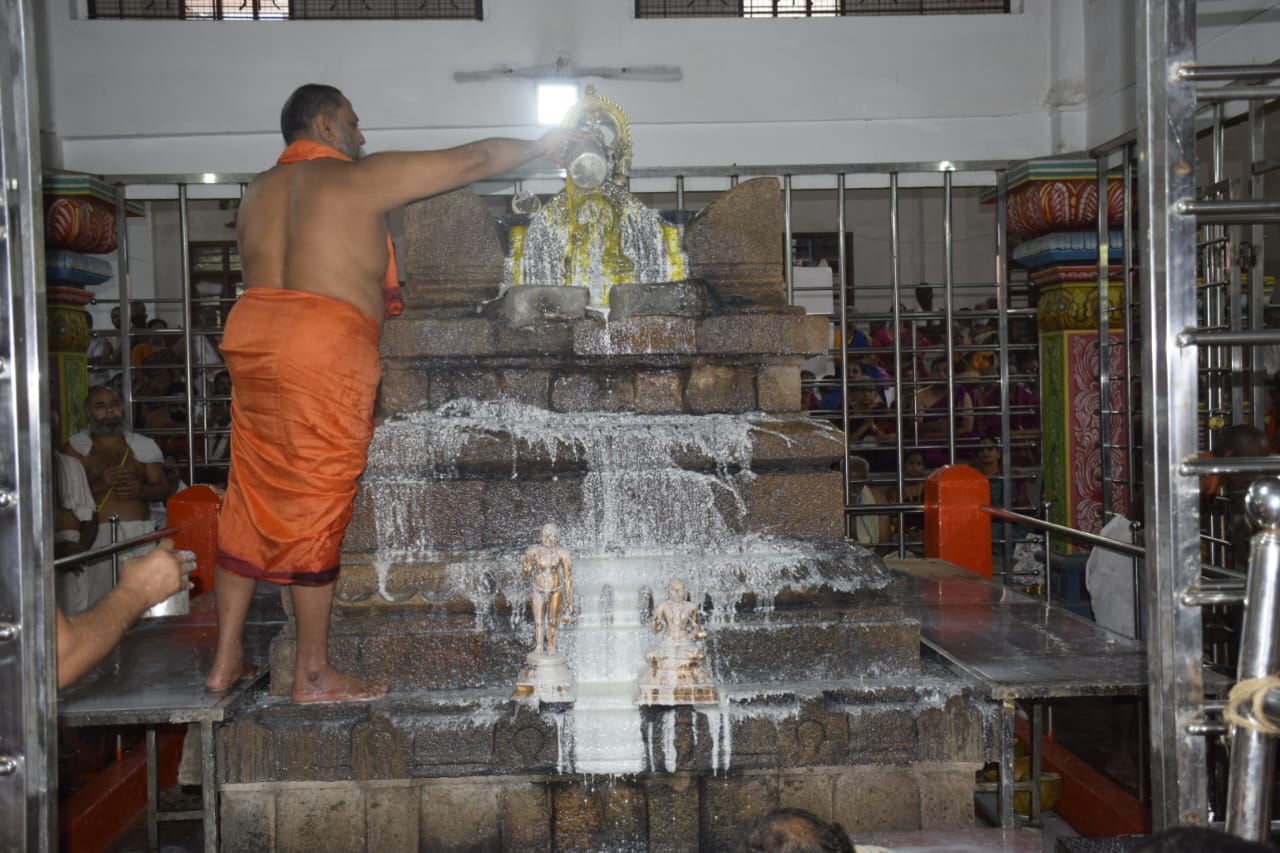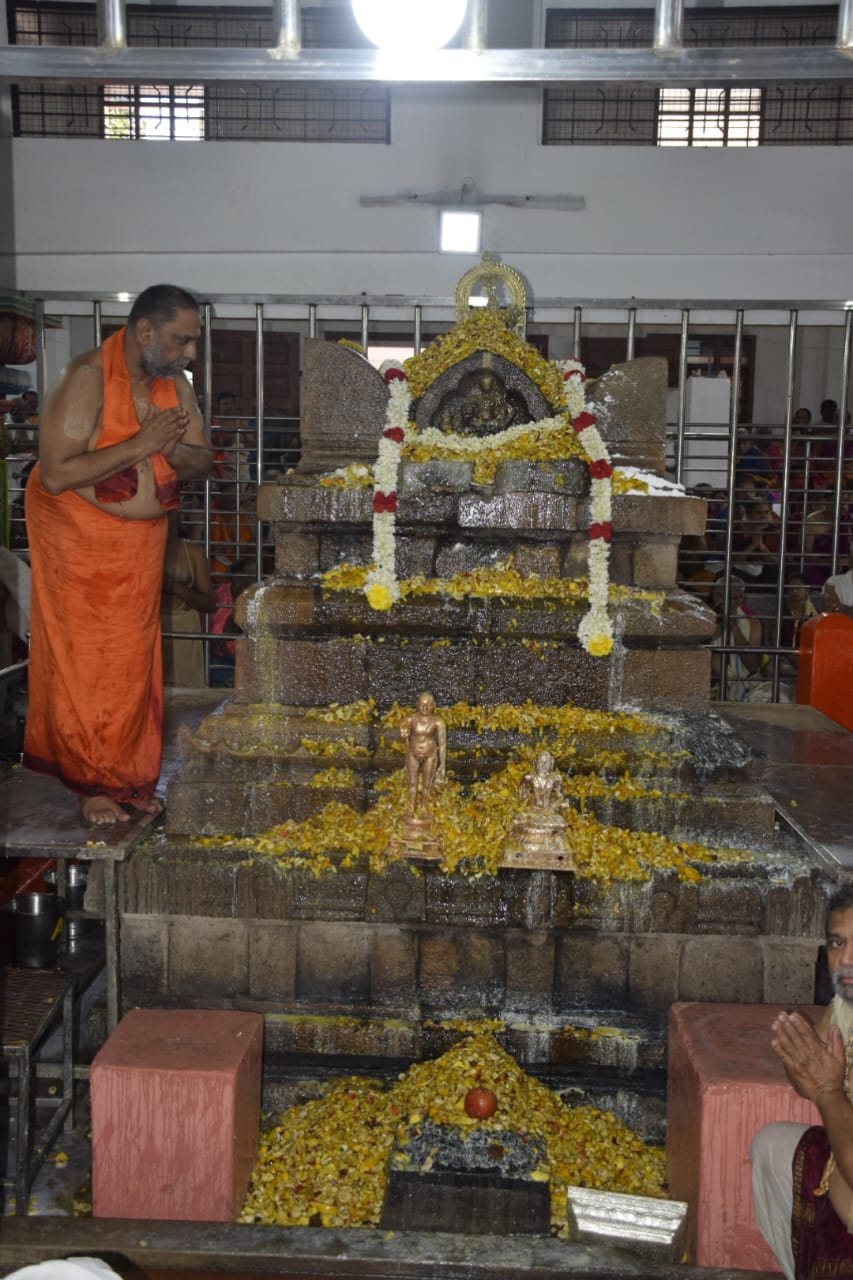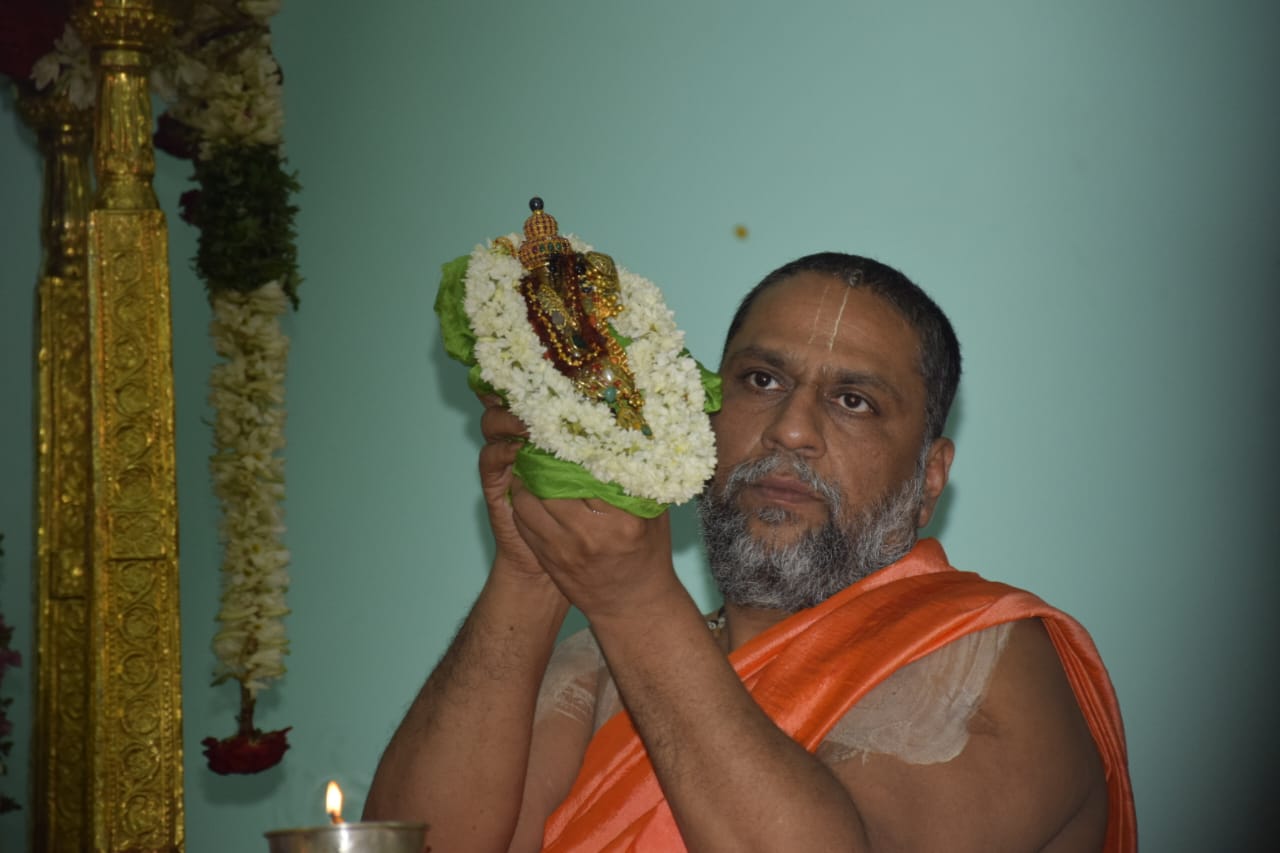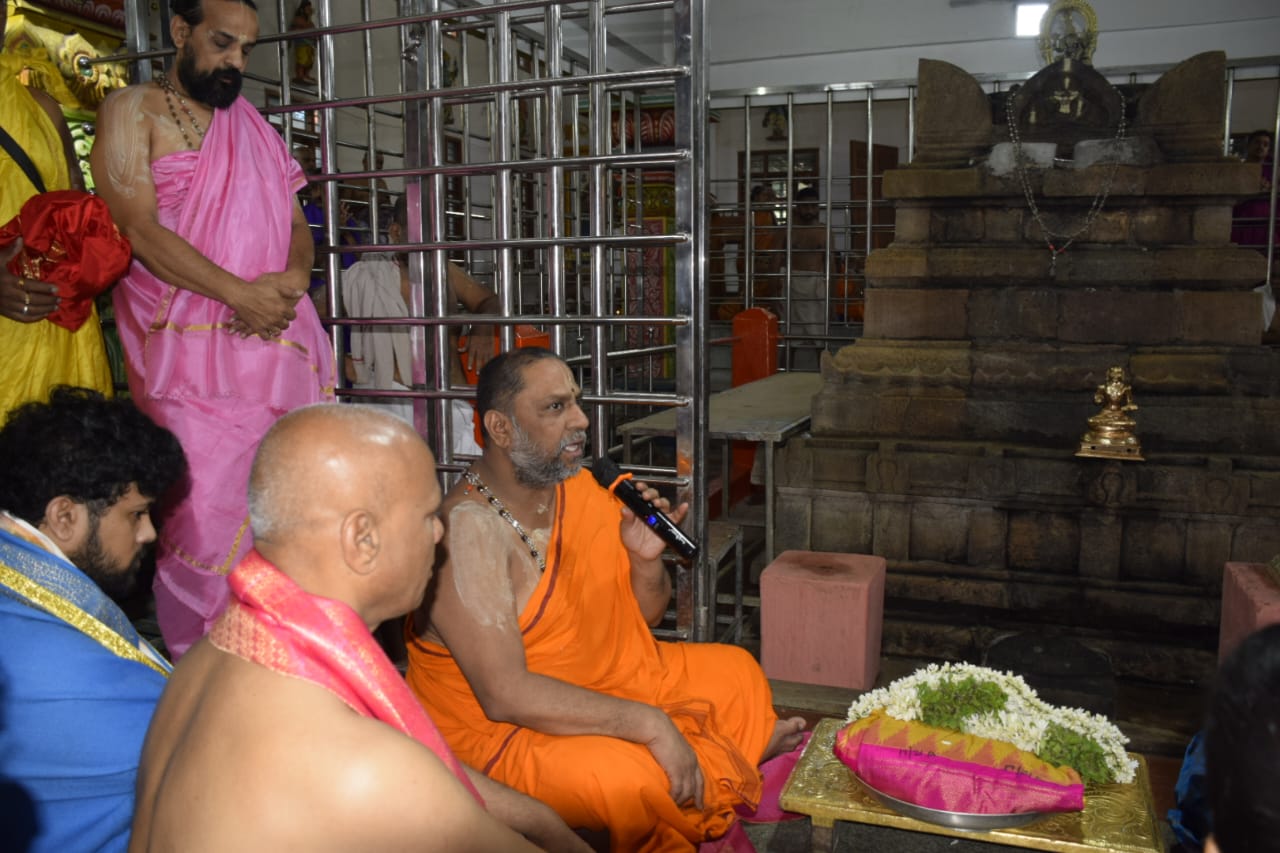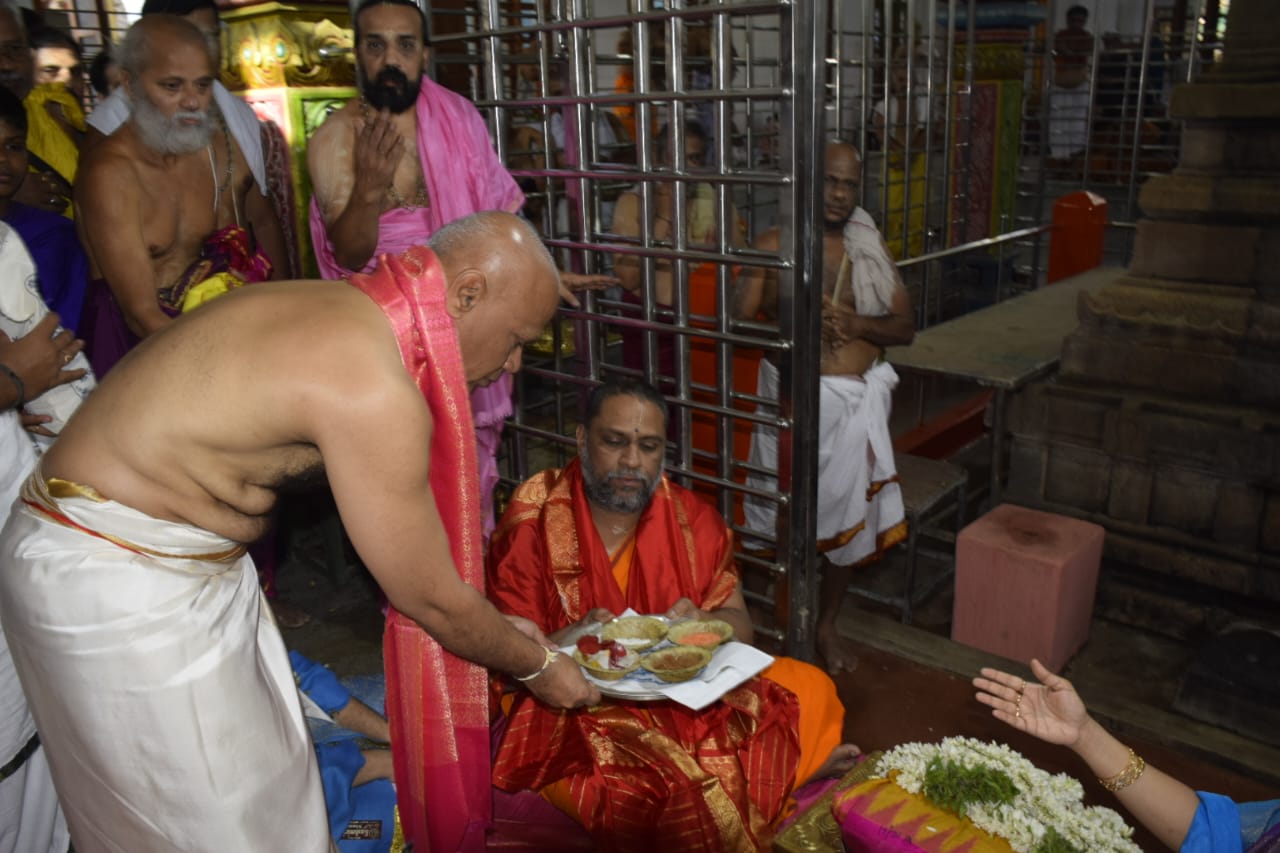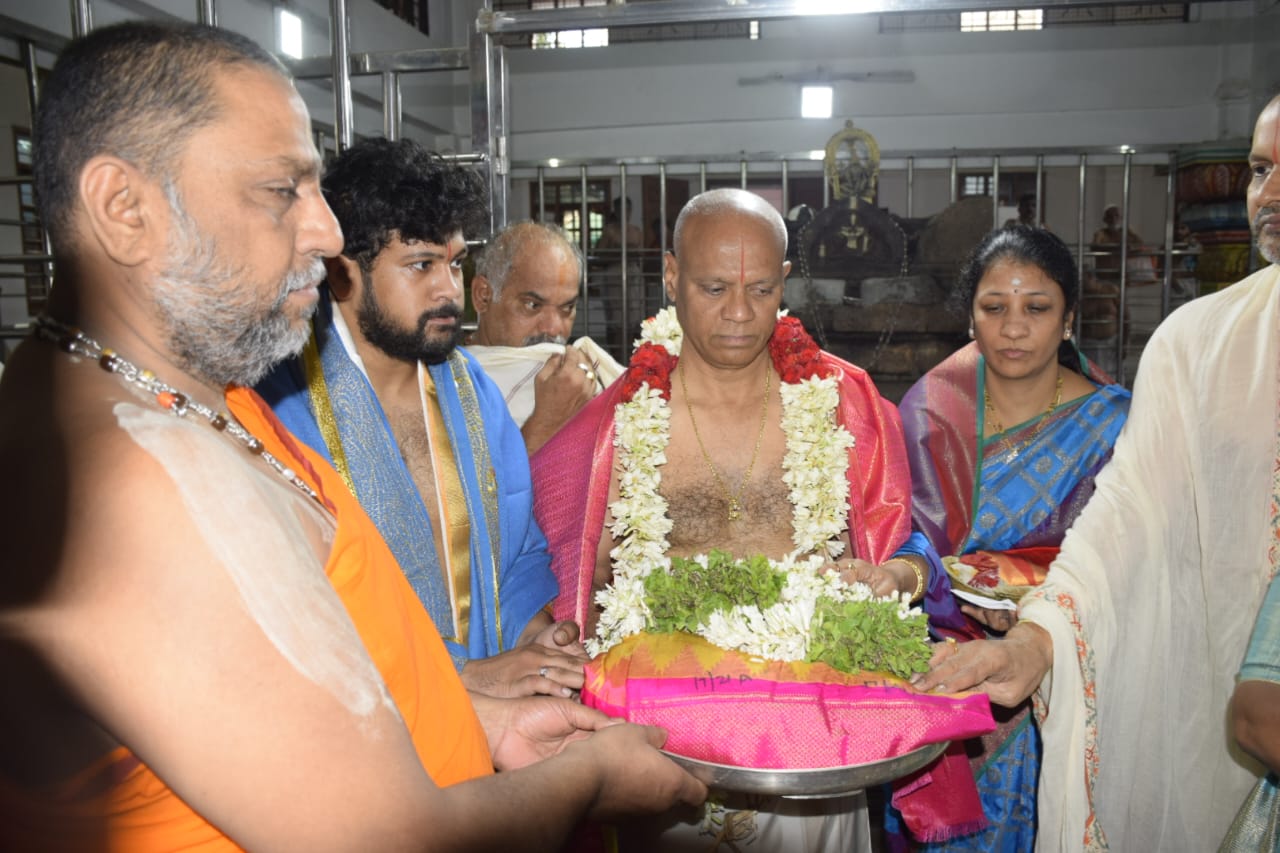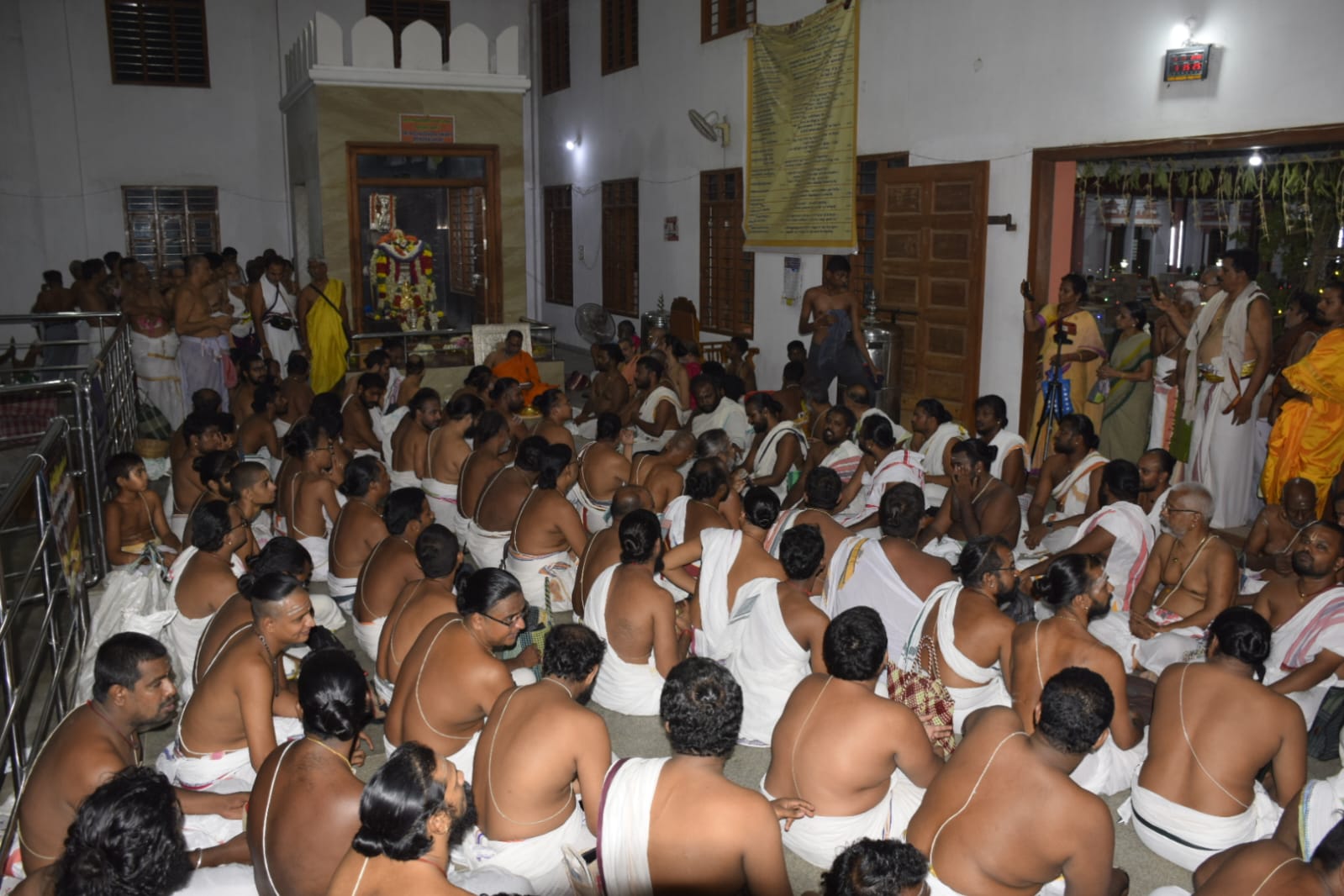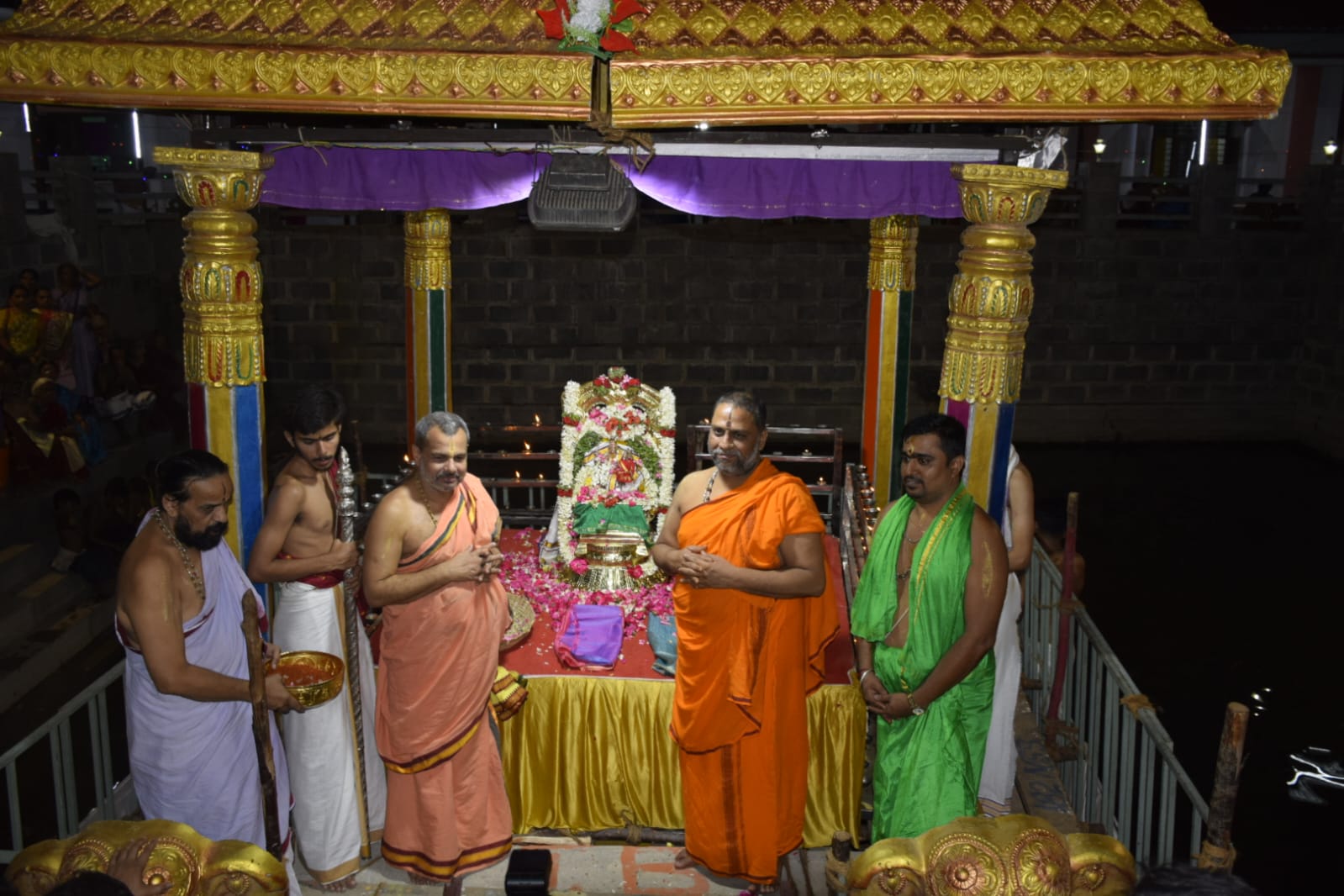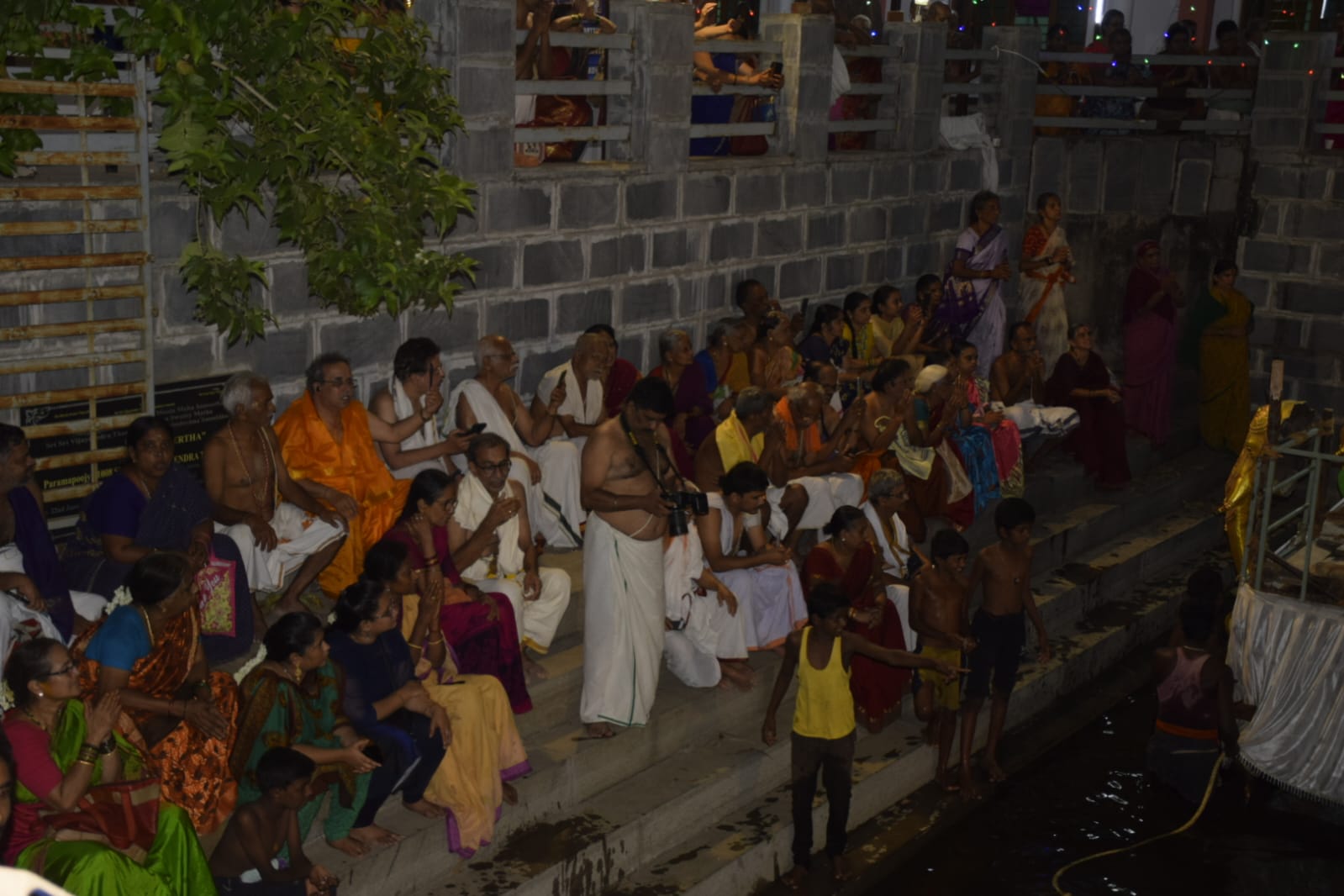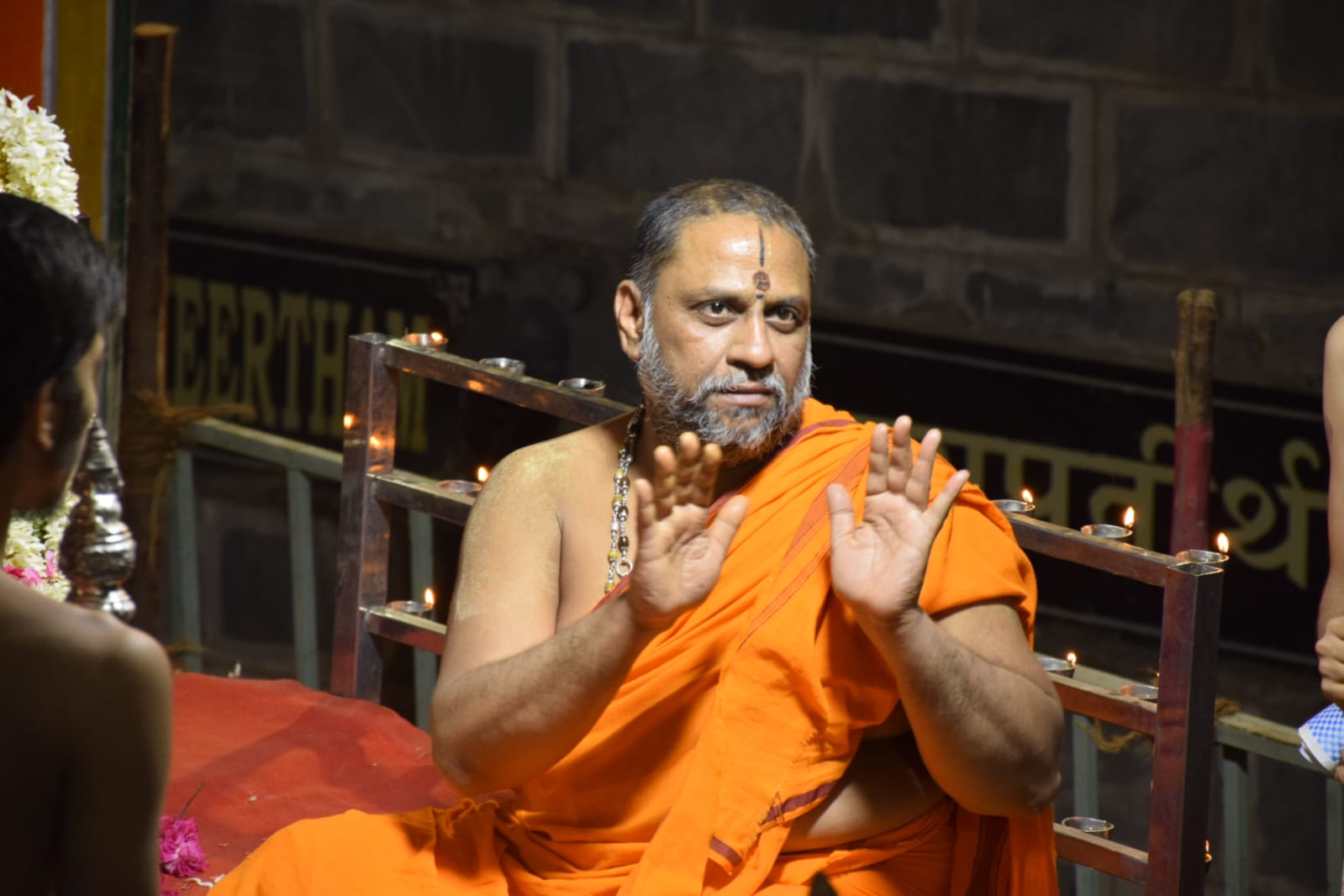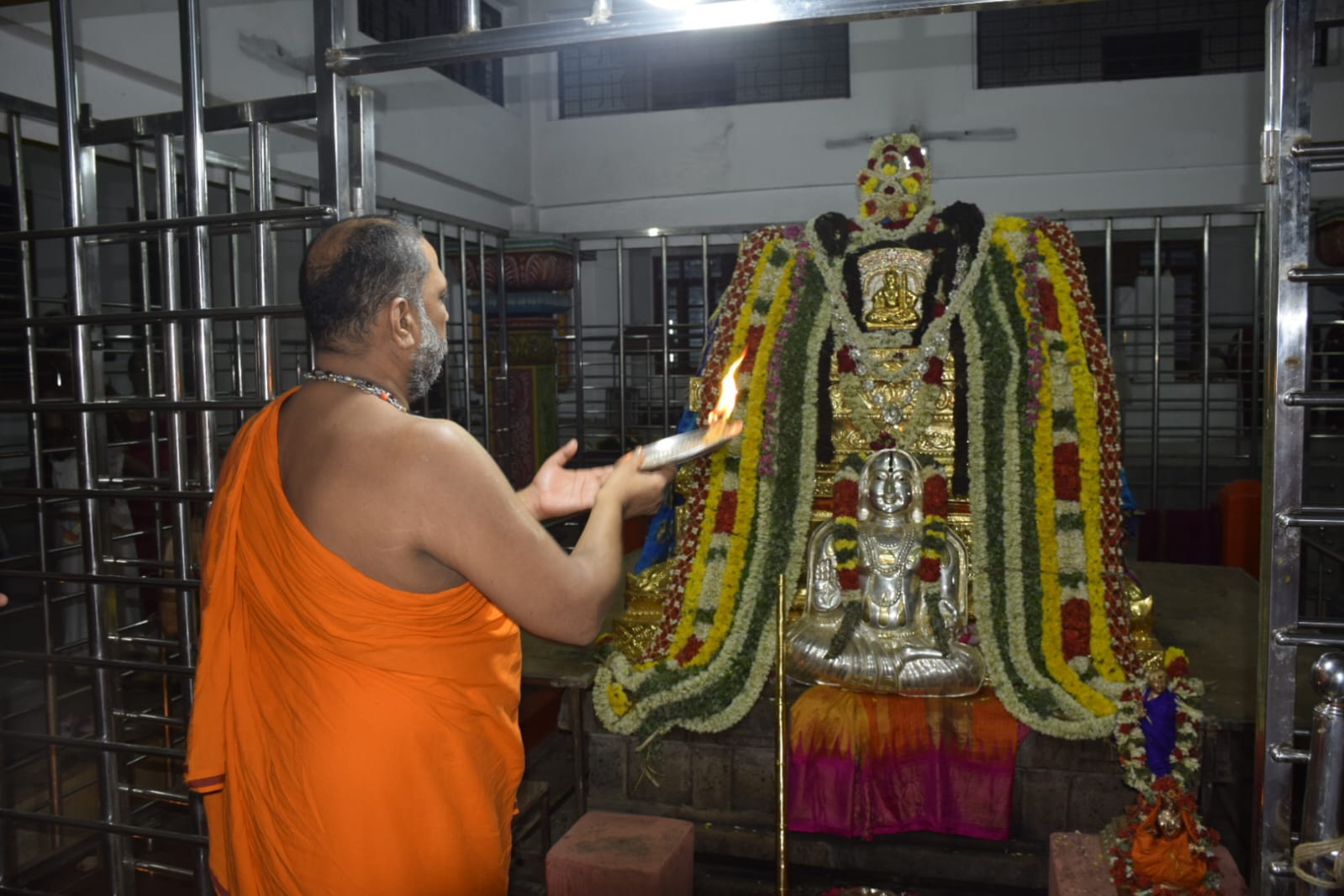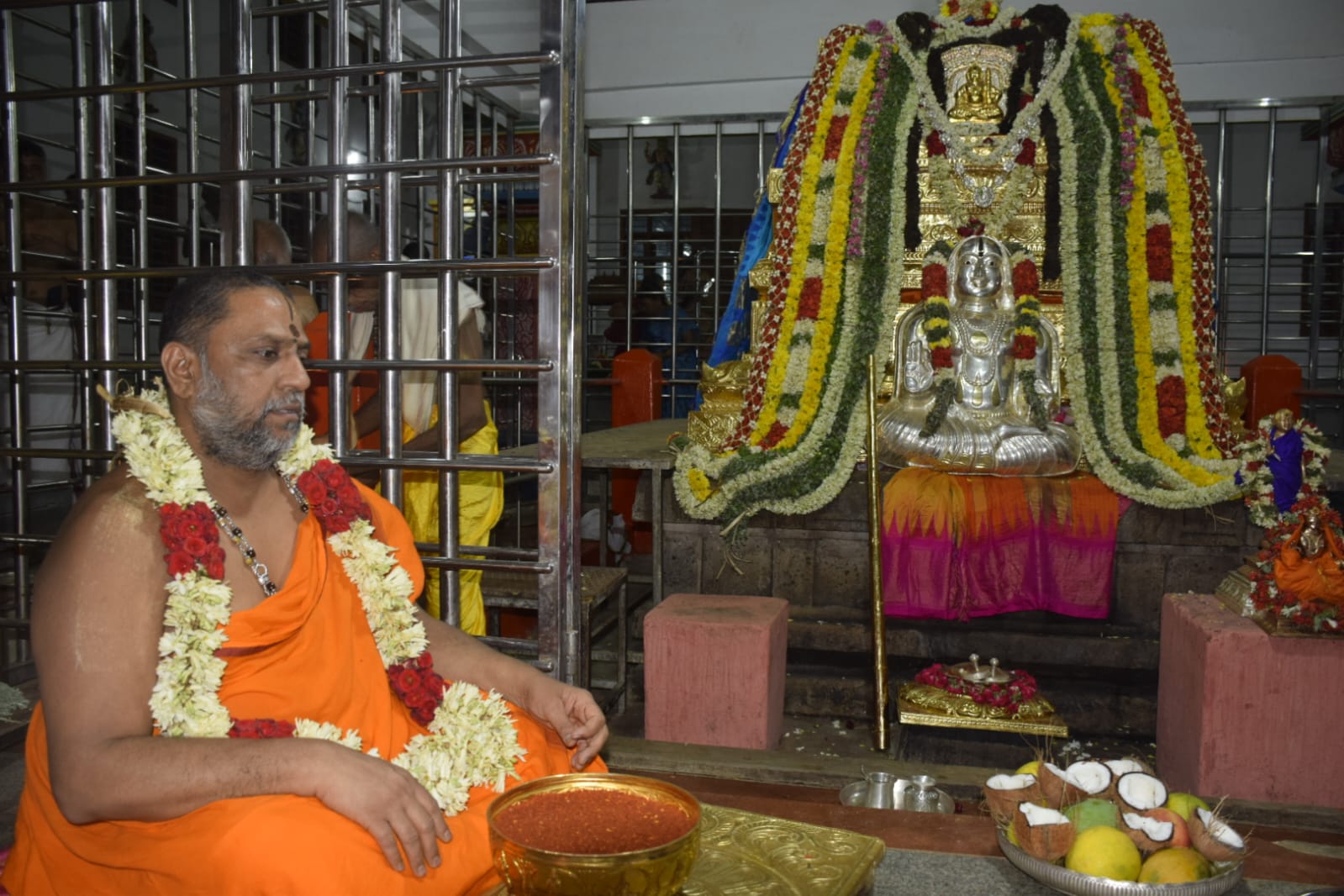 X