10th Vedanta Samrajya Pattabhisheka Mahotsava of Sri Subudhendra Teertha Swamiji - 16.05.2022
Sri Sri Subhudendra Teertha shreepadara Vedantasamrajya pattabhisheka mahotsava was celebrated with grandeur at 5th block Jayanagar mutt, Bangalore. On this occasion Vedanta pariksha was organised for SGS Vidhyapeetha Students on Nyayamruta, Vishnutatvanirnaya and Tatvodyota subjects. Later Pushpavrushti, Abhisheka with pearls and countless garlands were held to H.H. Sri Swamiji. Rayara Vamshikaru also presented a golden crown to Swamiji which he refused to wear and instead offered it to Sri Vedavyasa devaru.
All these events were witnessed by several devotees, disciples and shishyas of the mutt.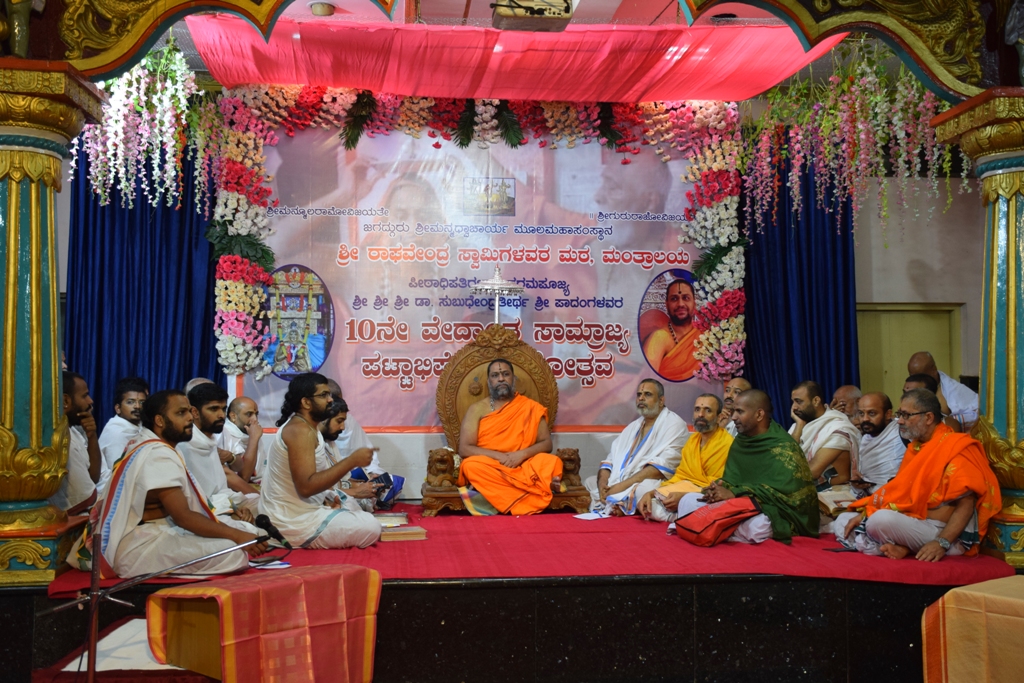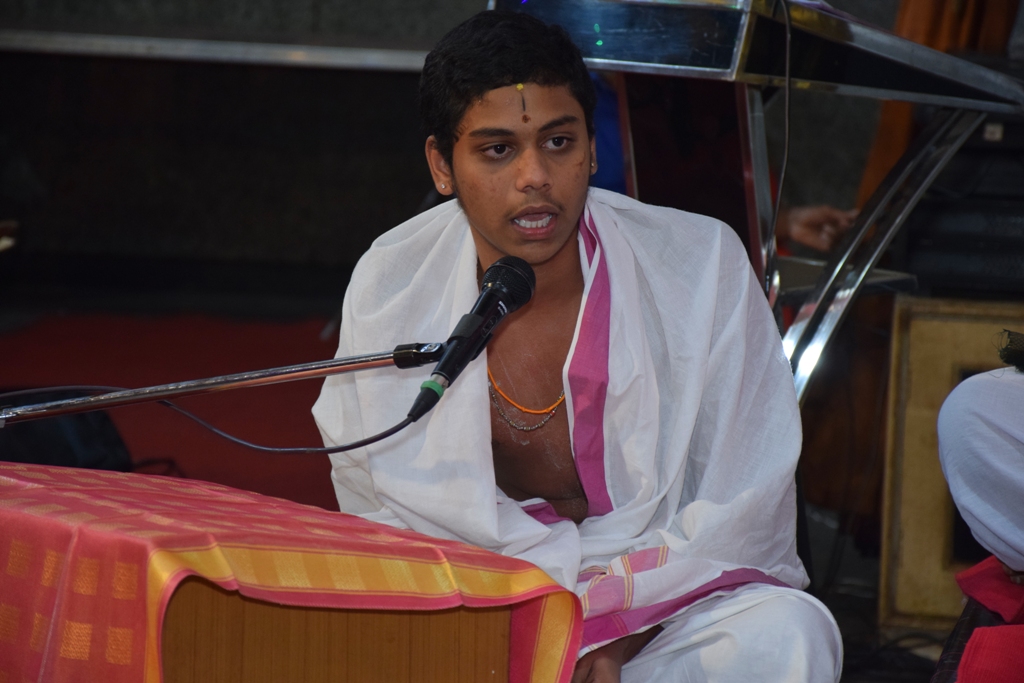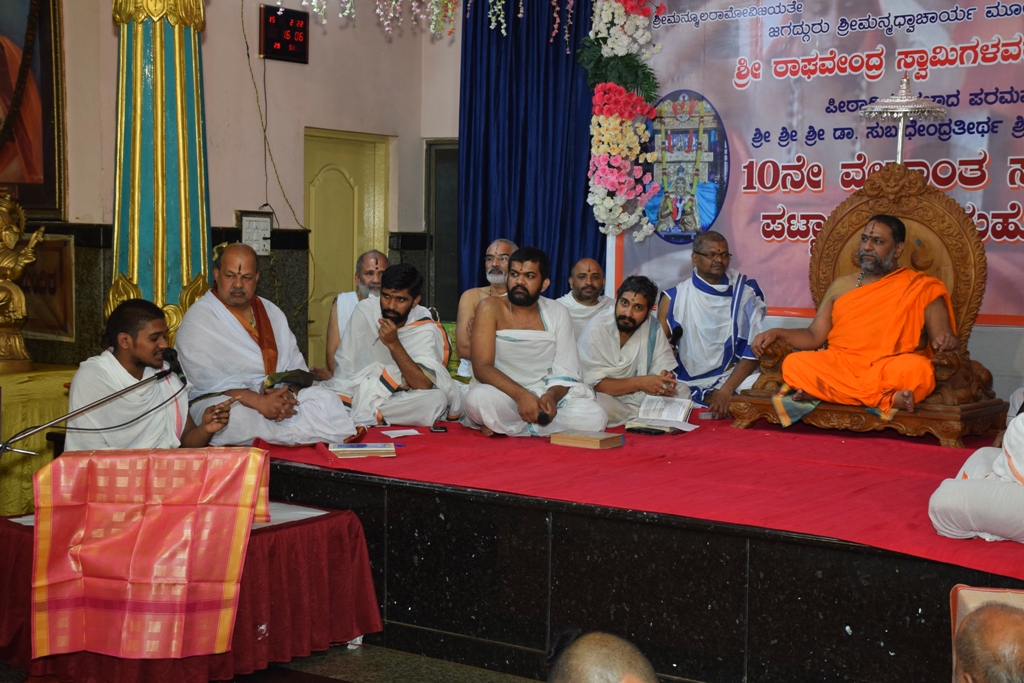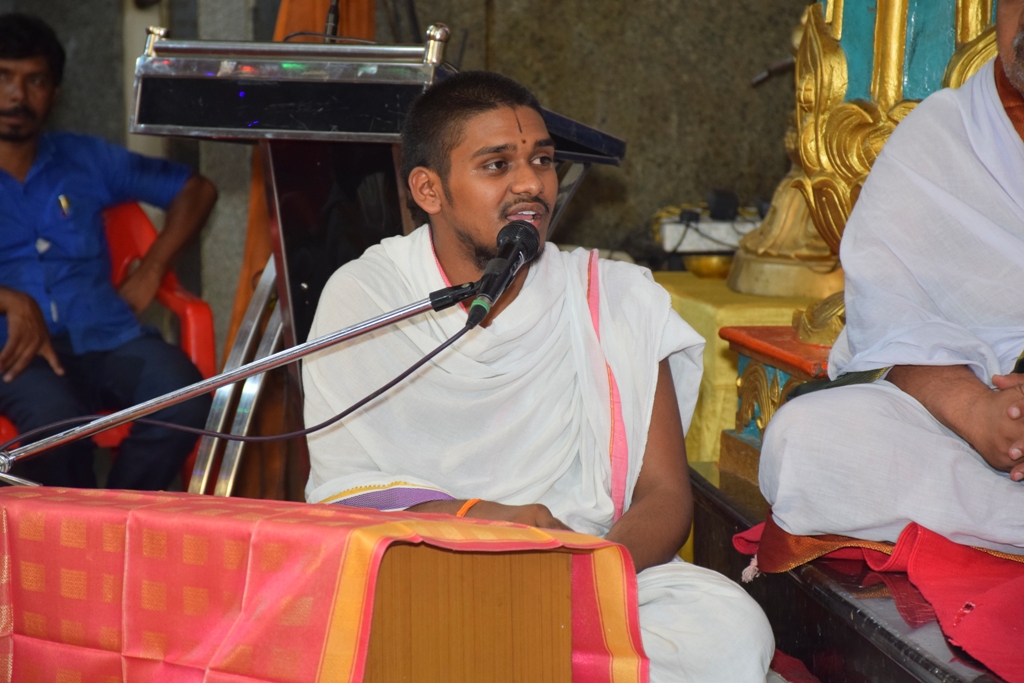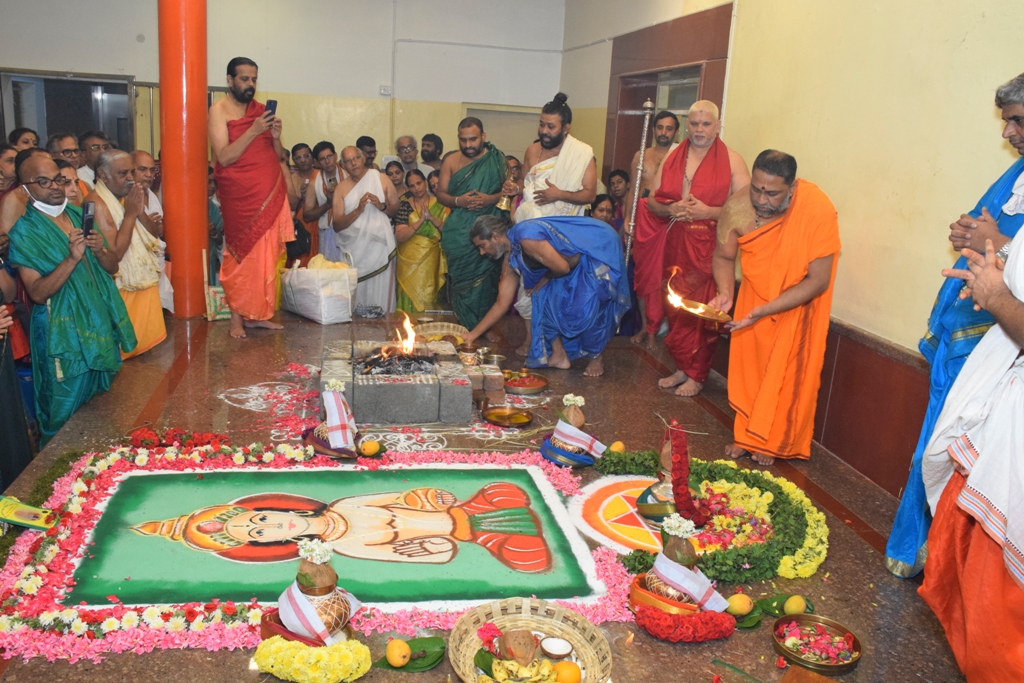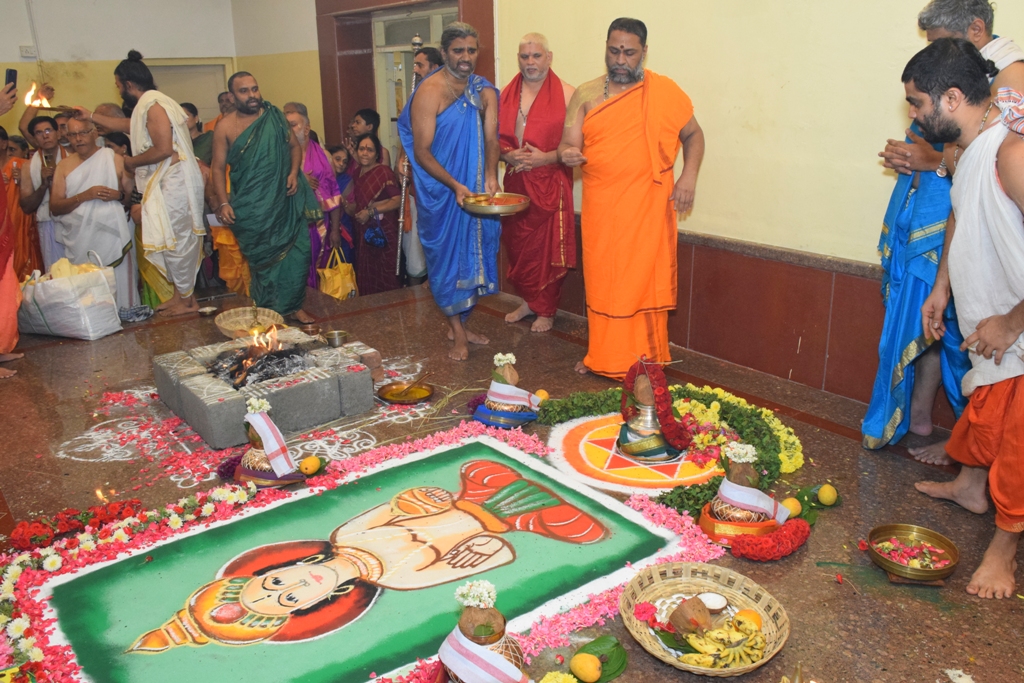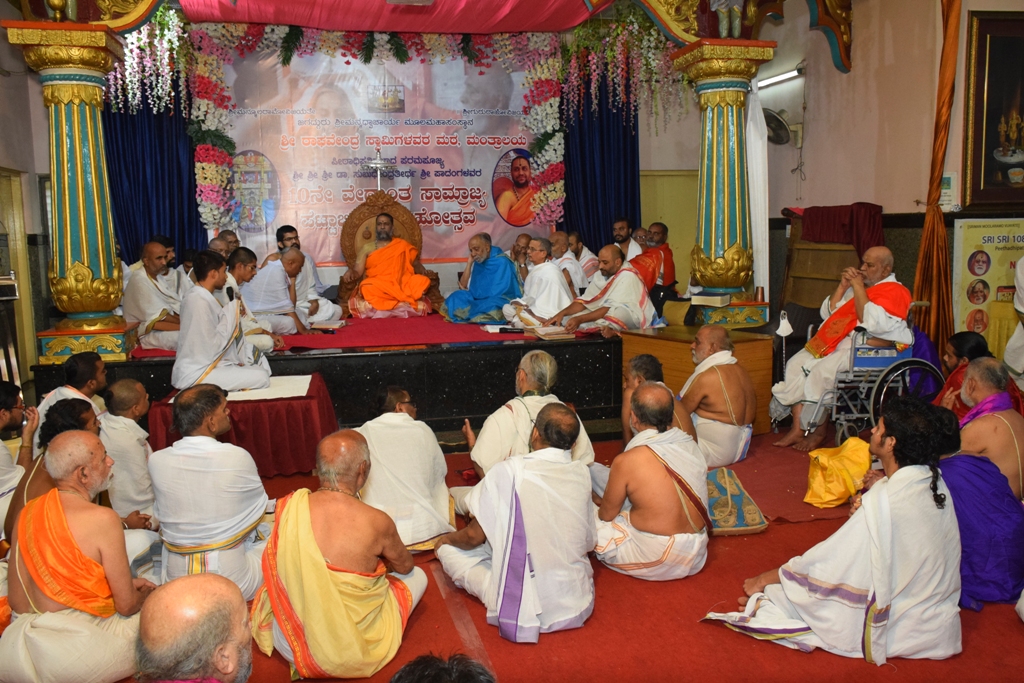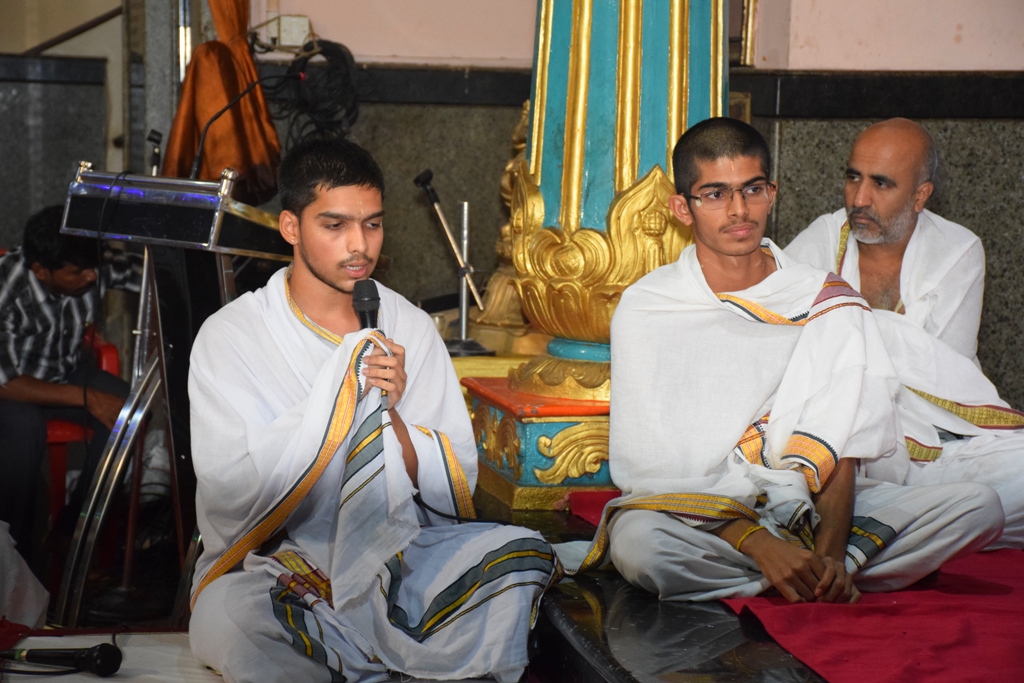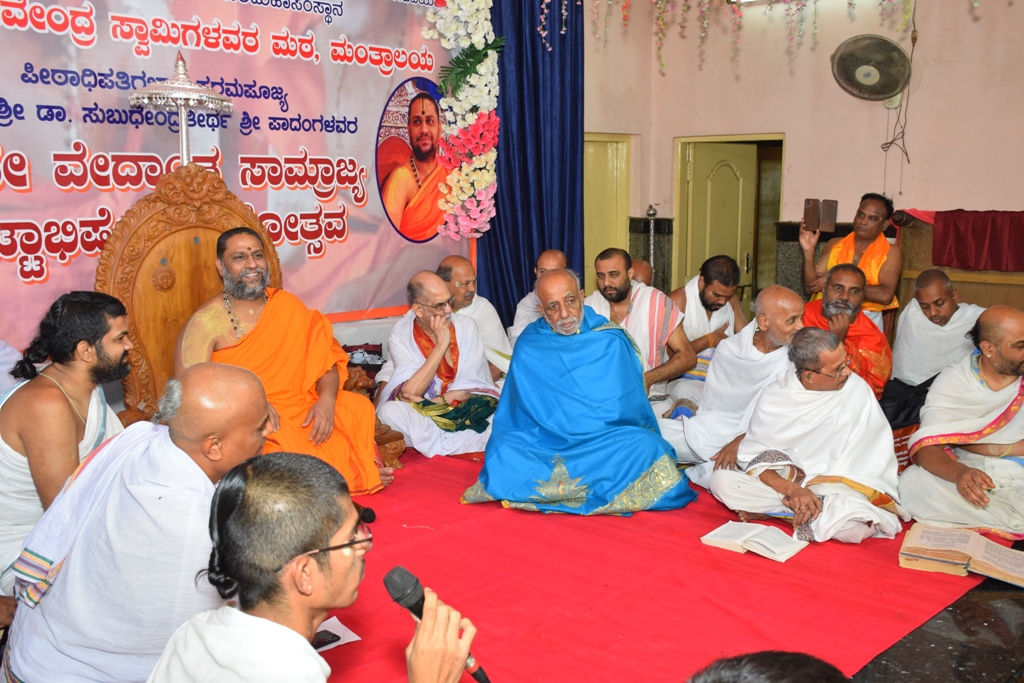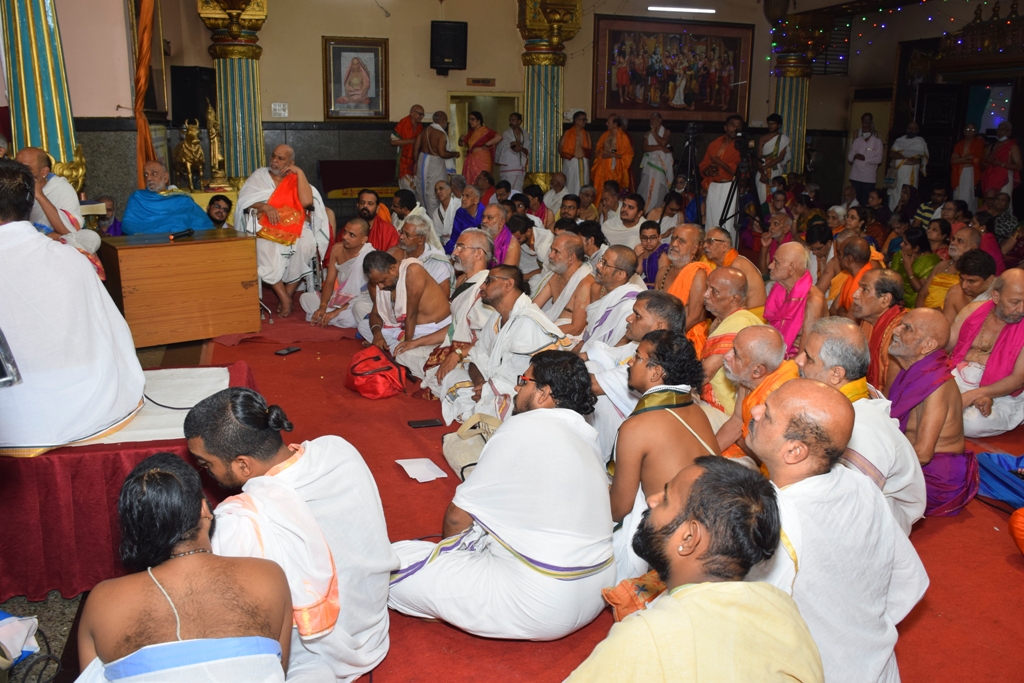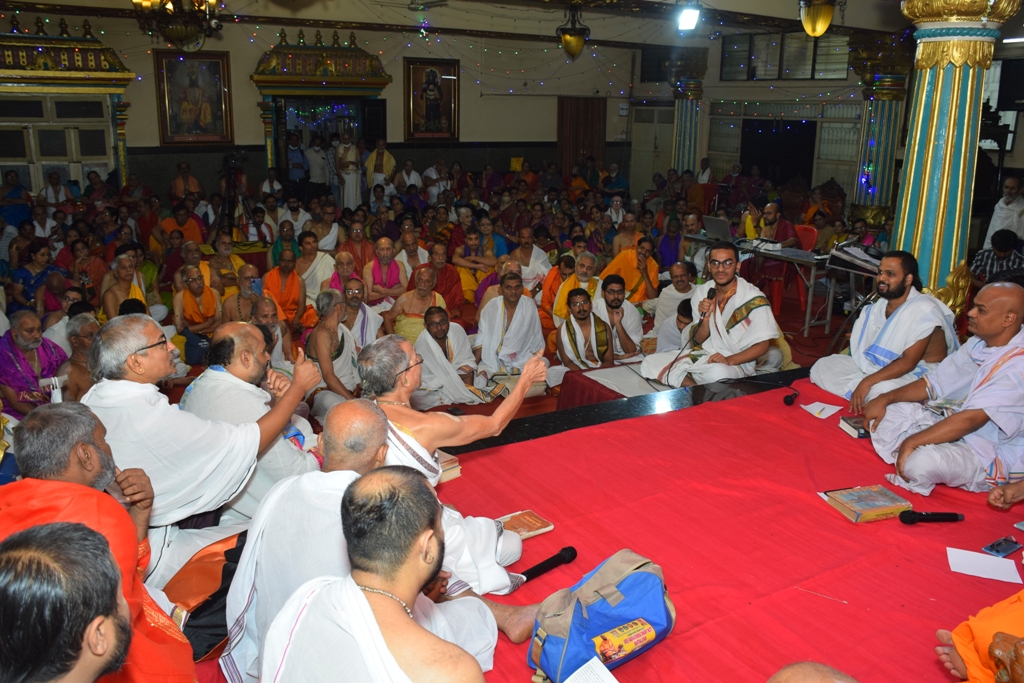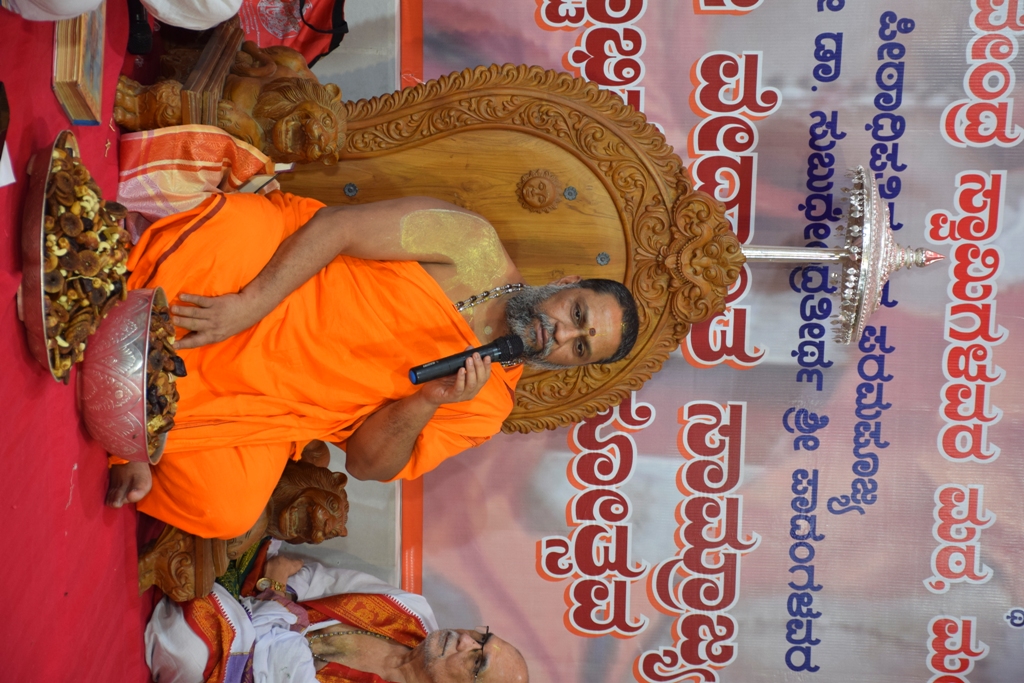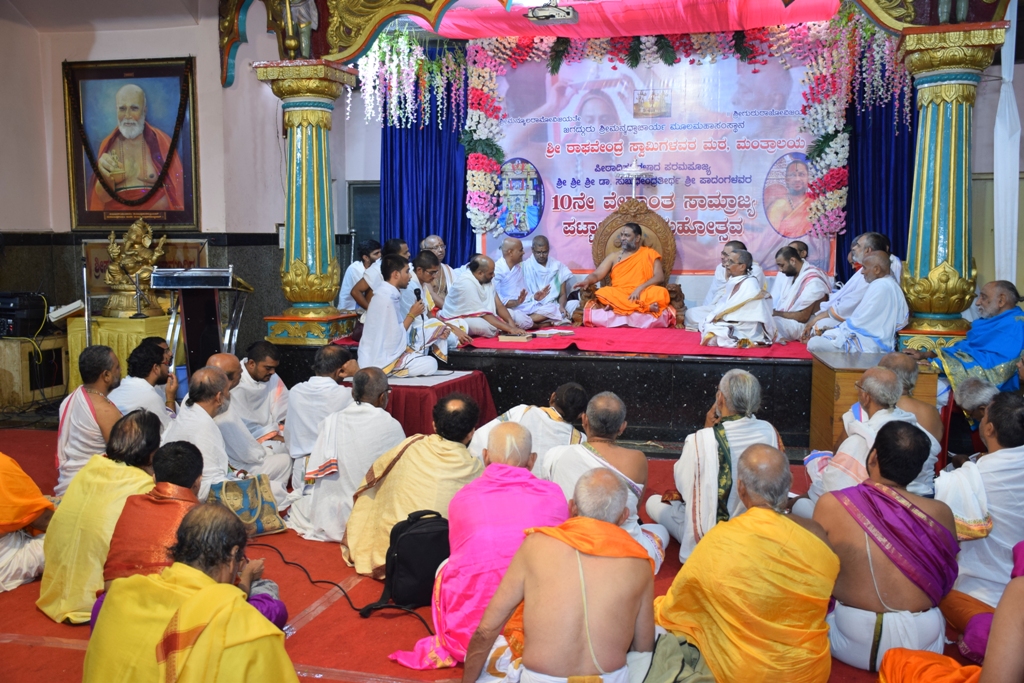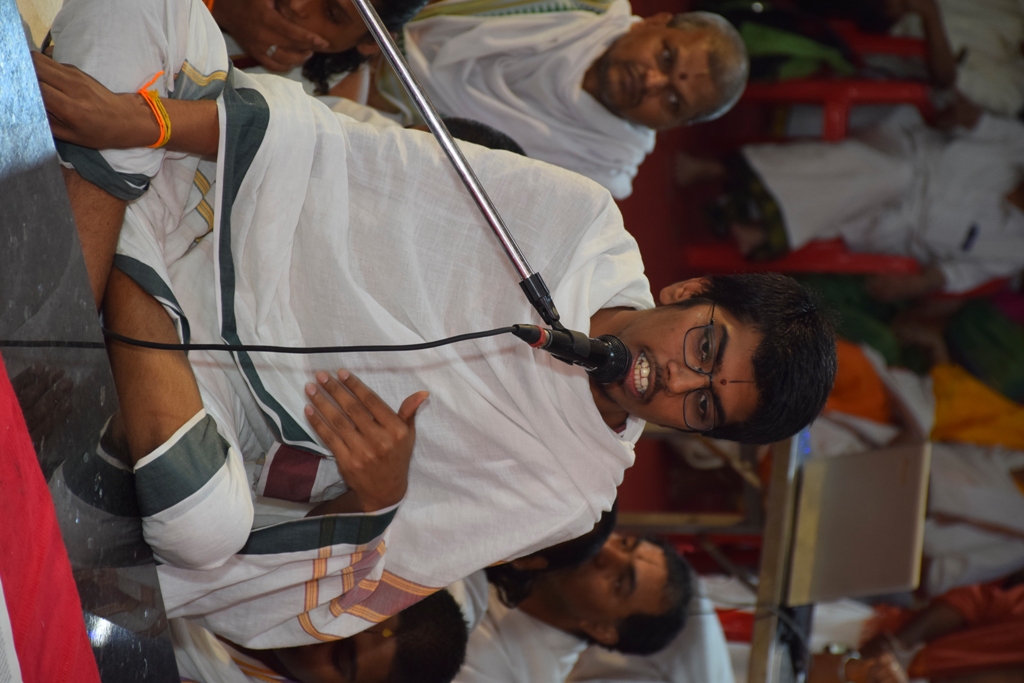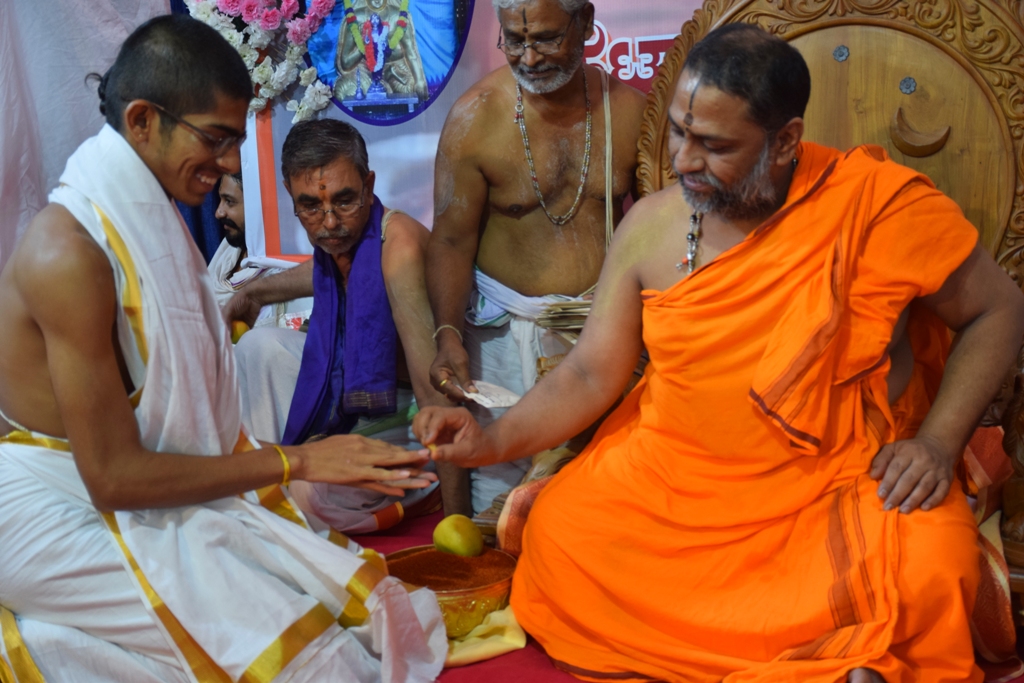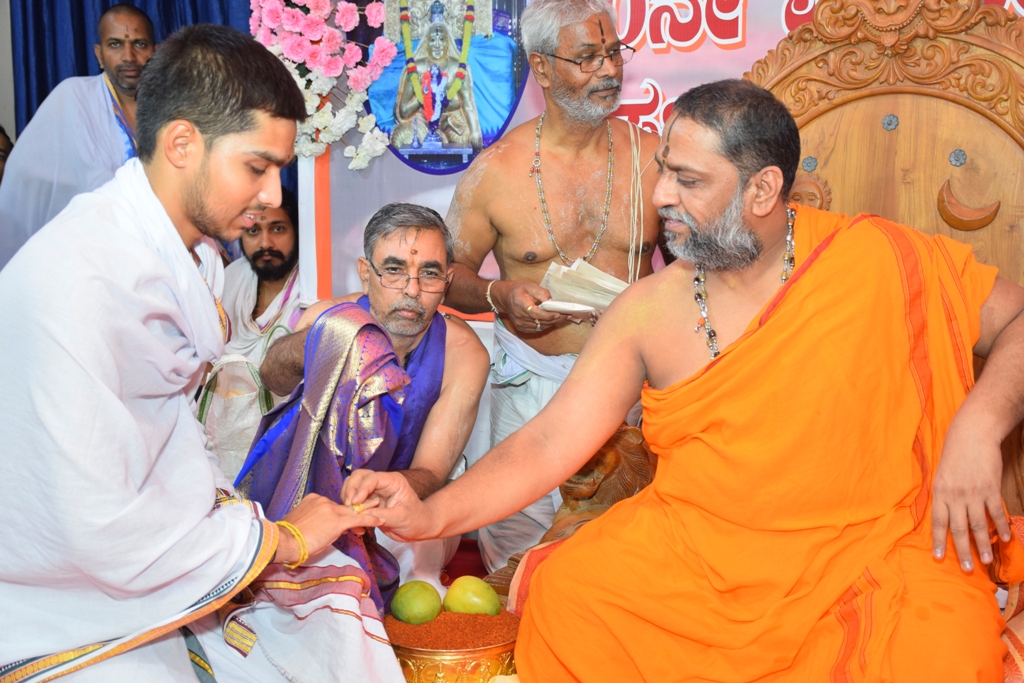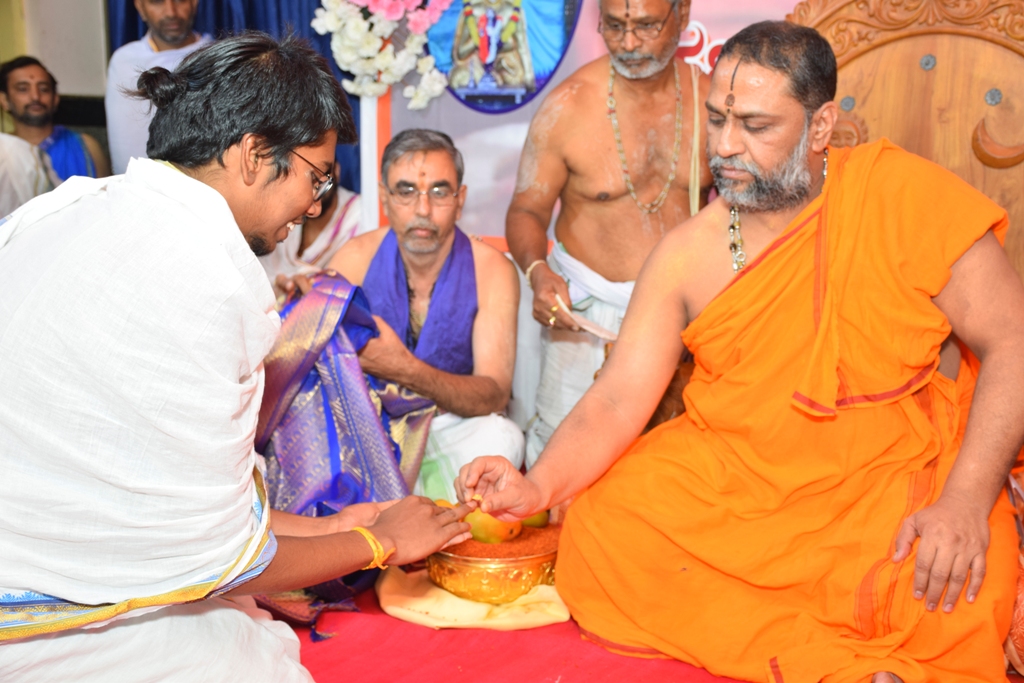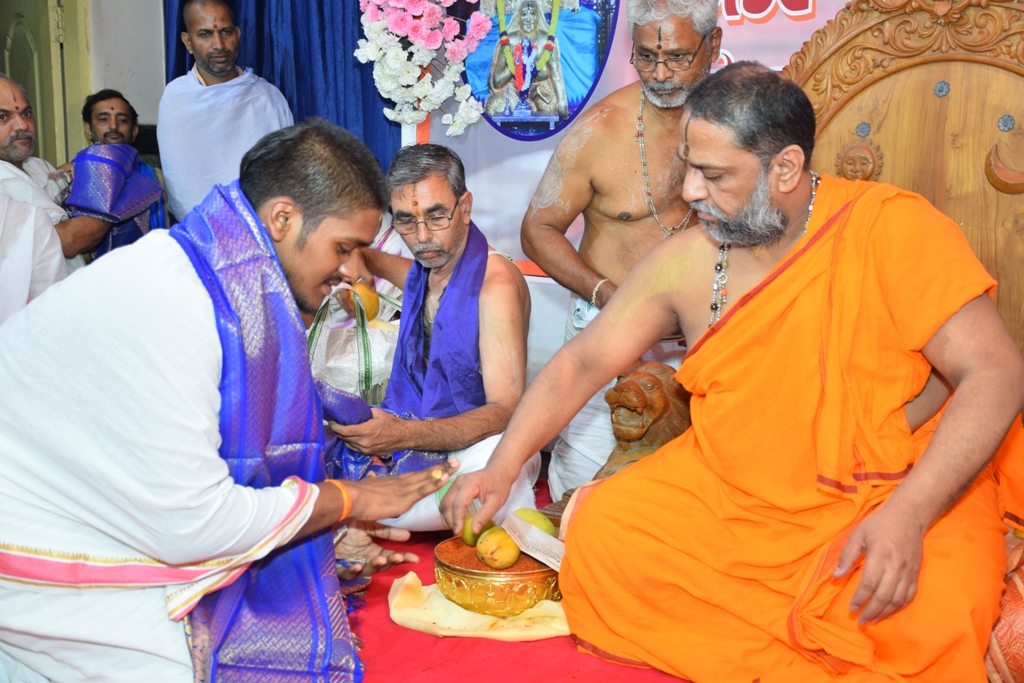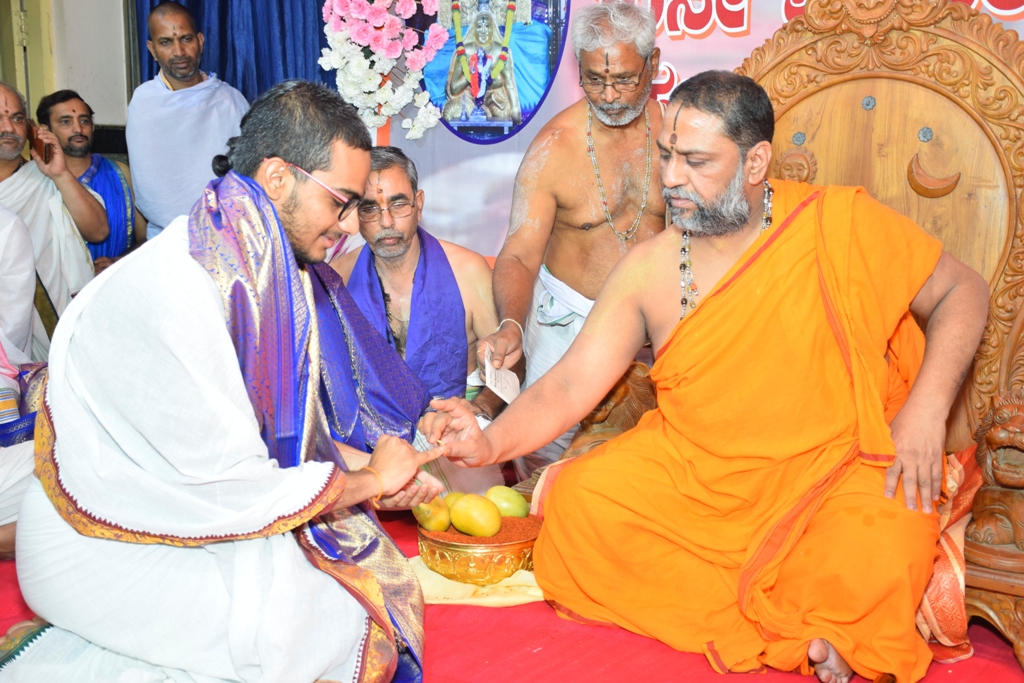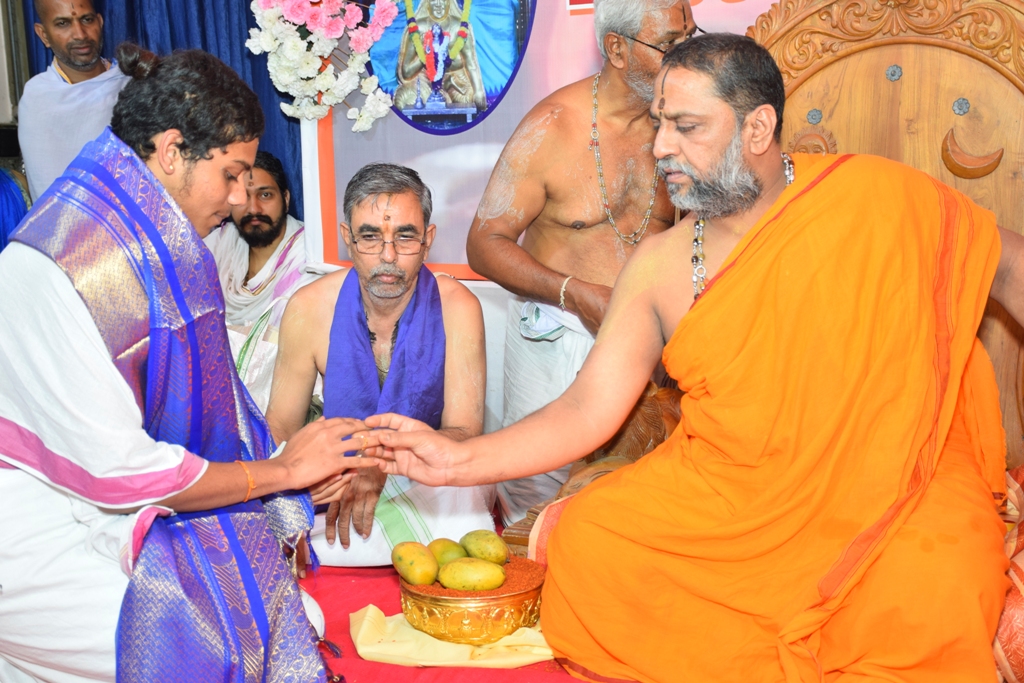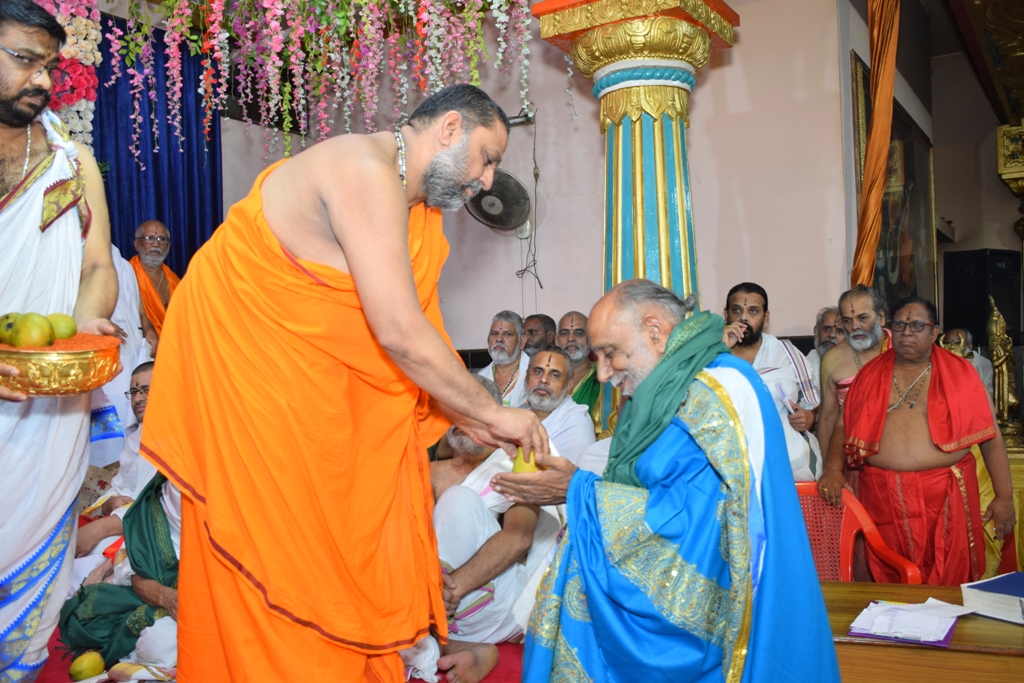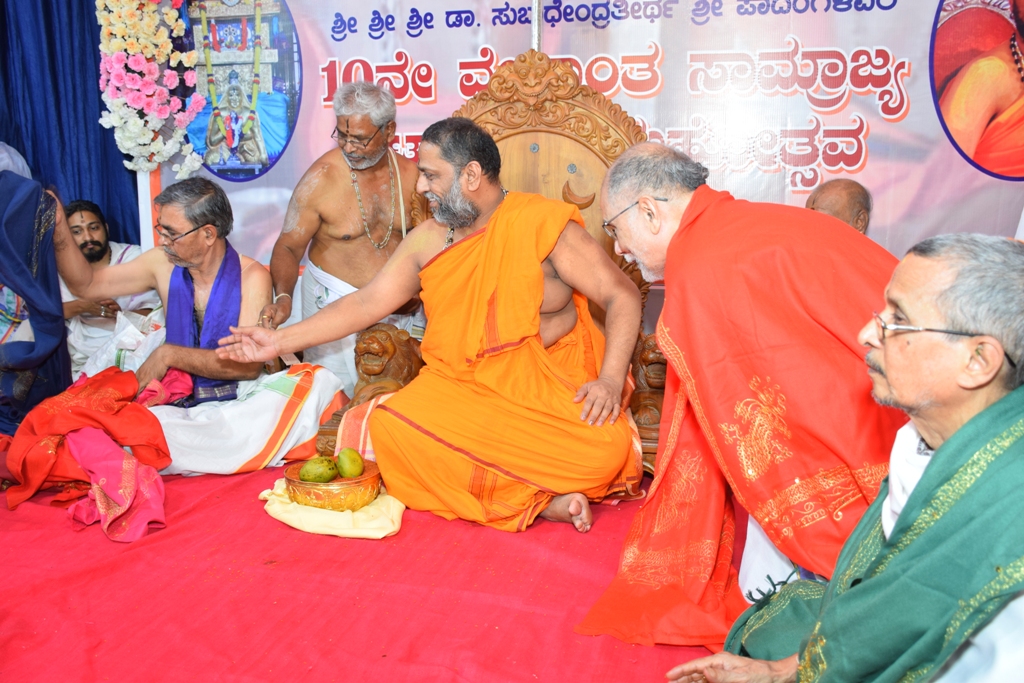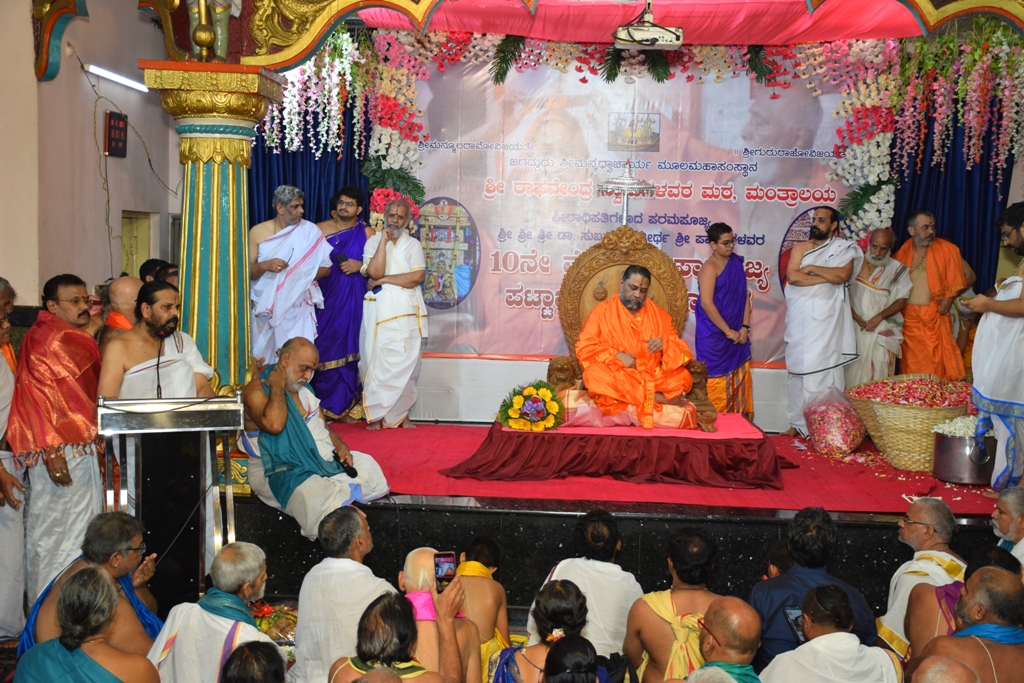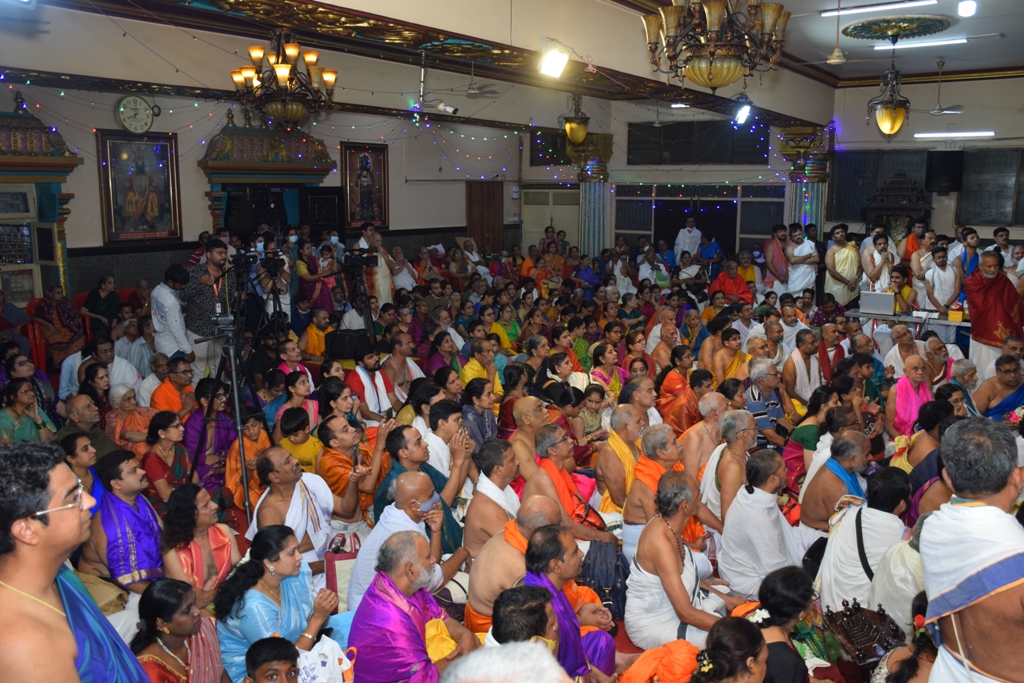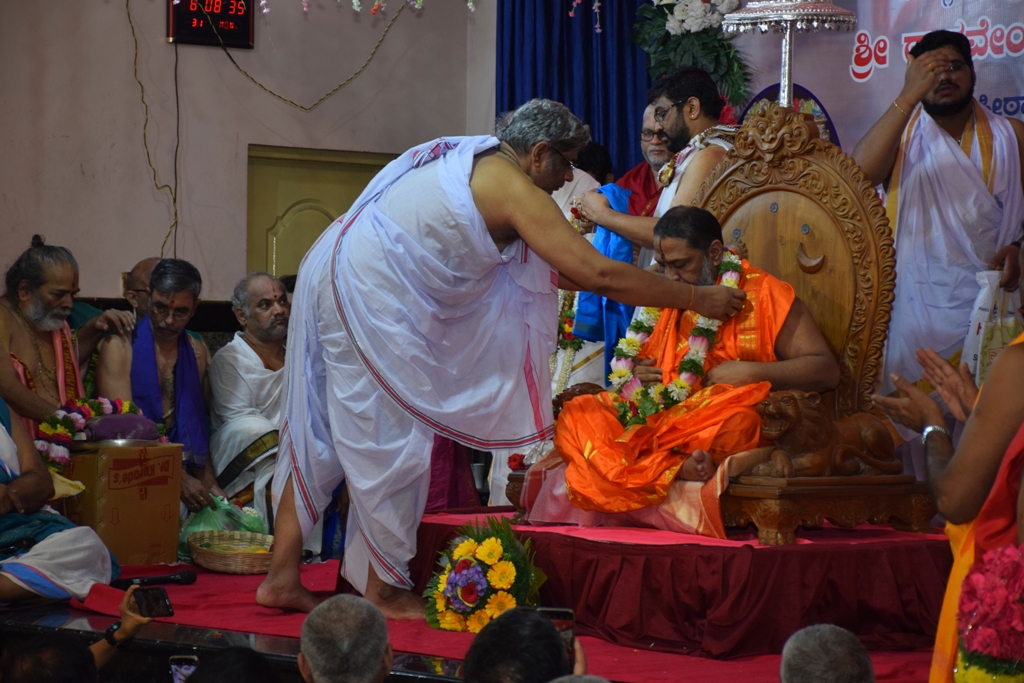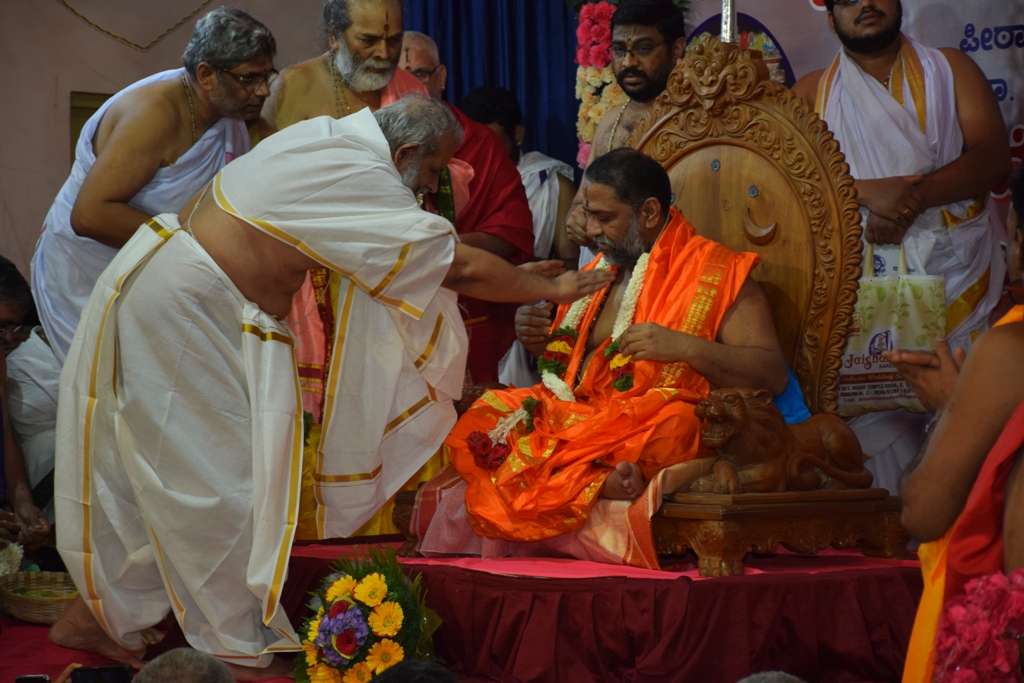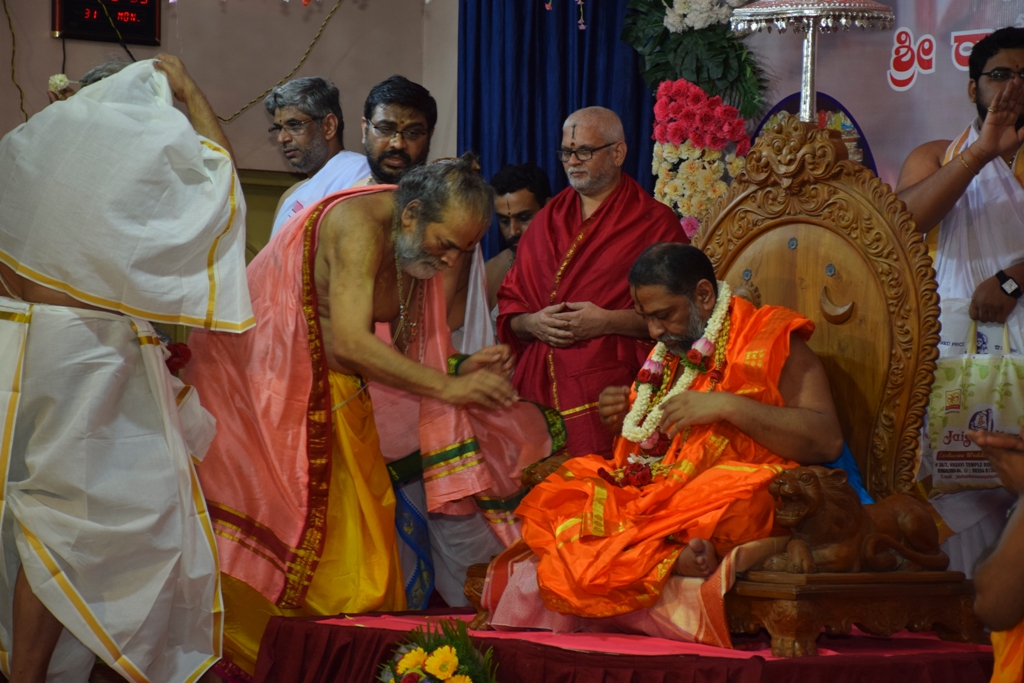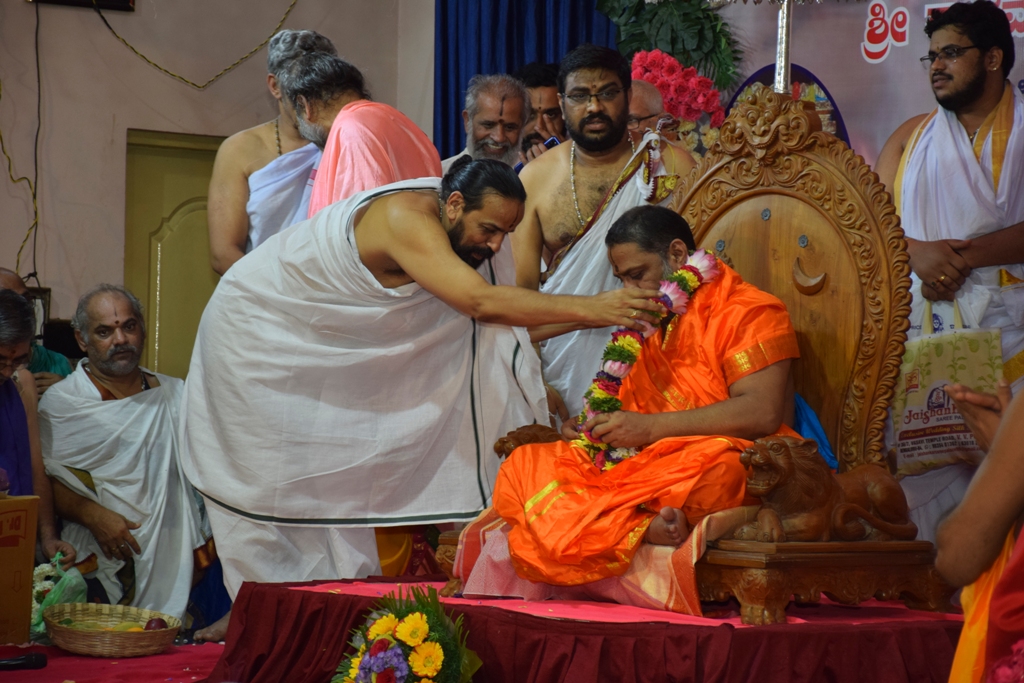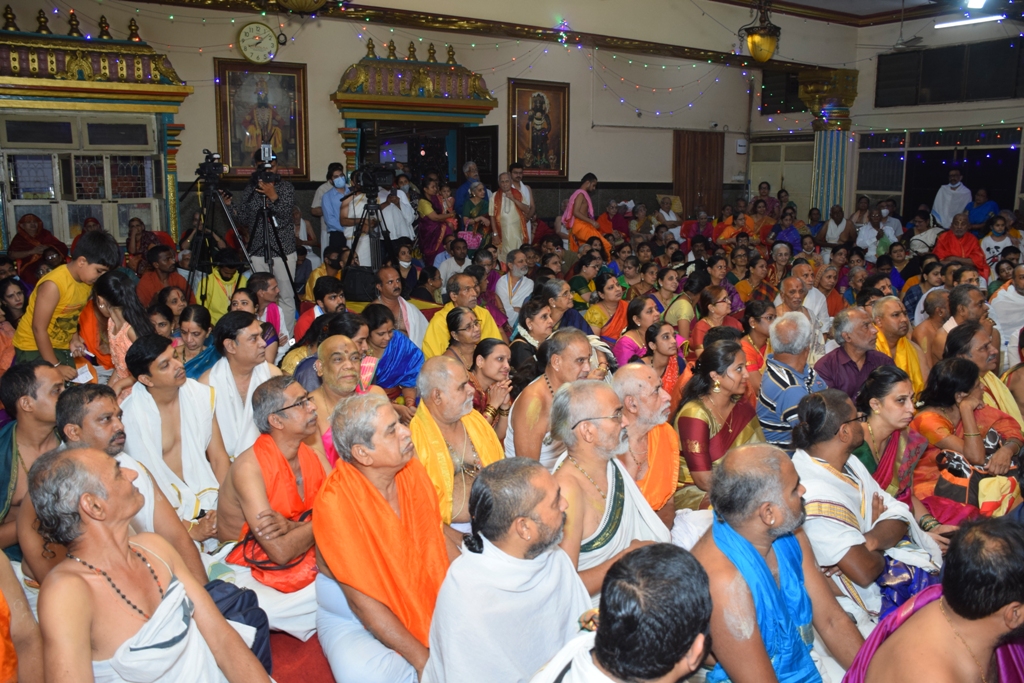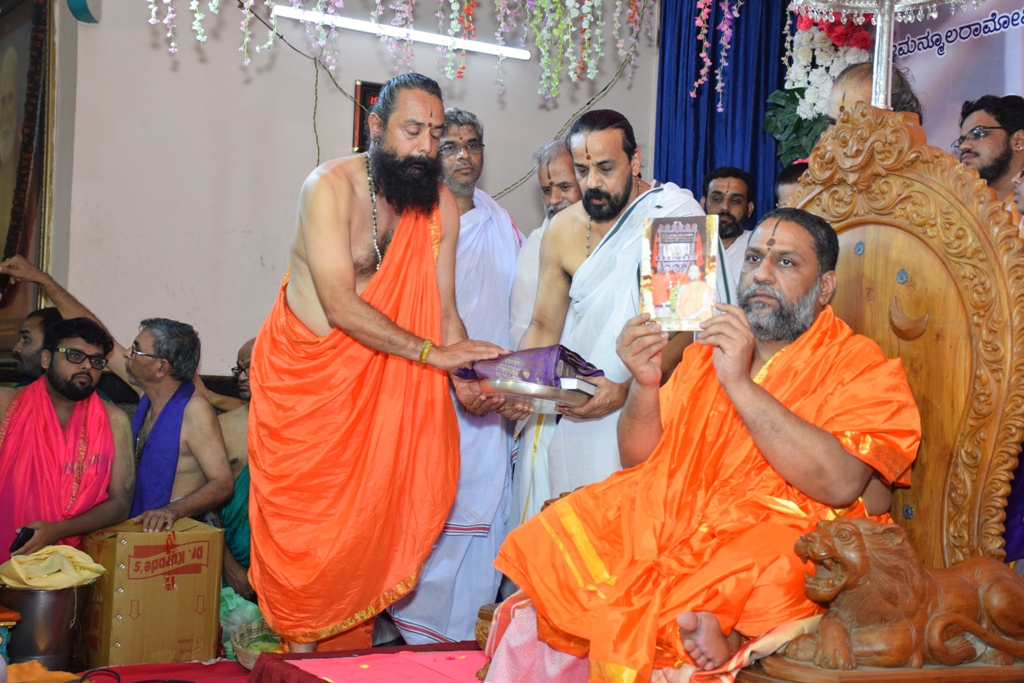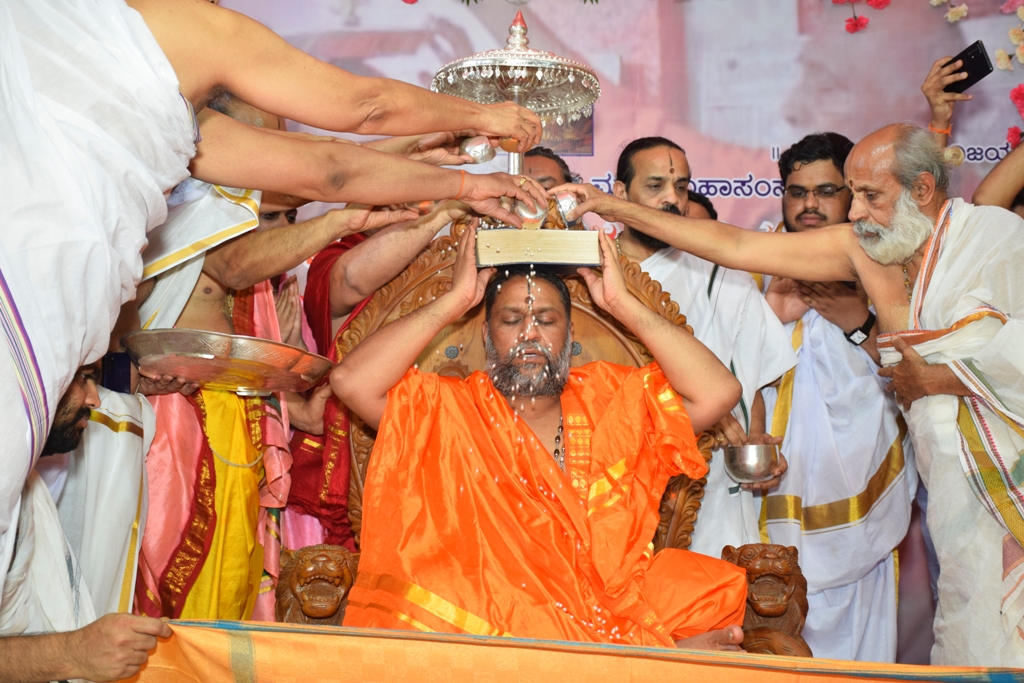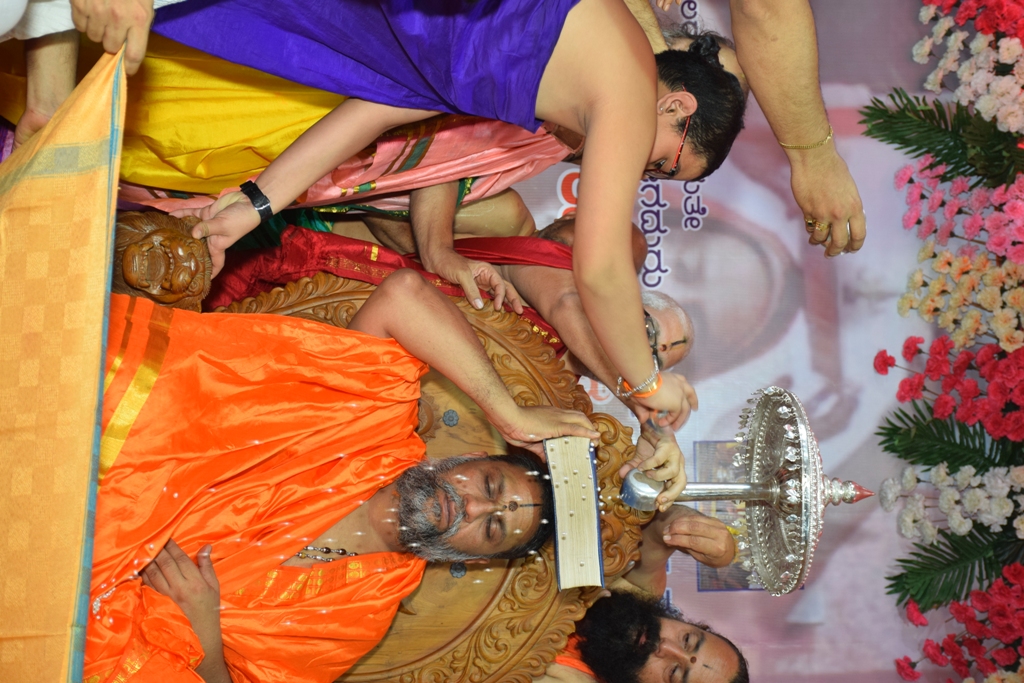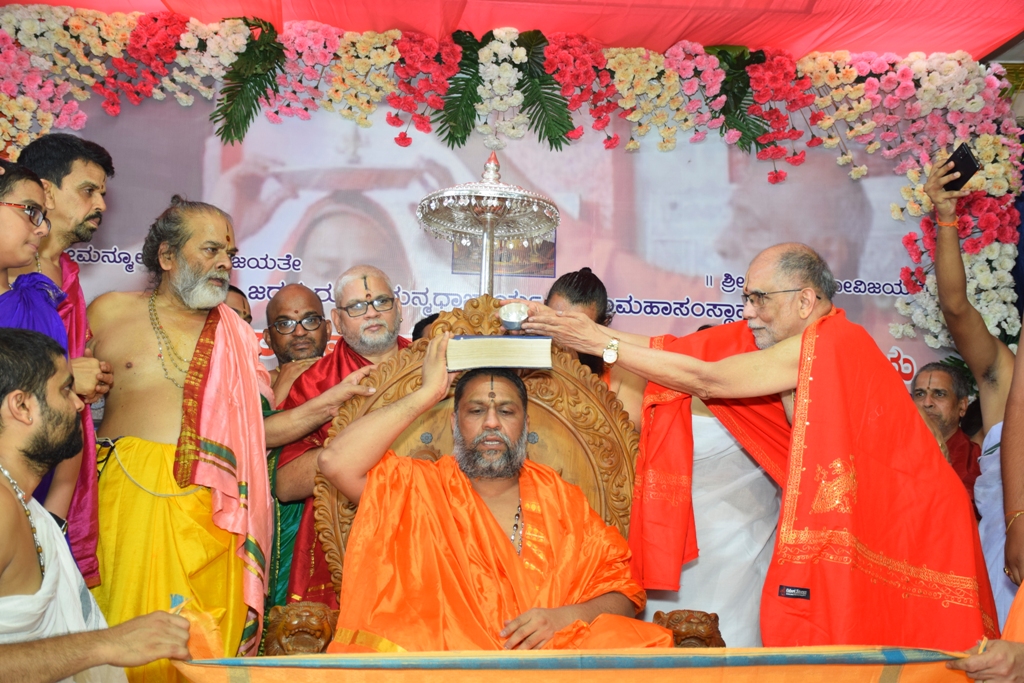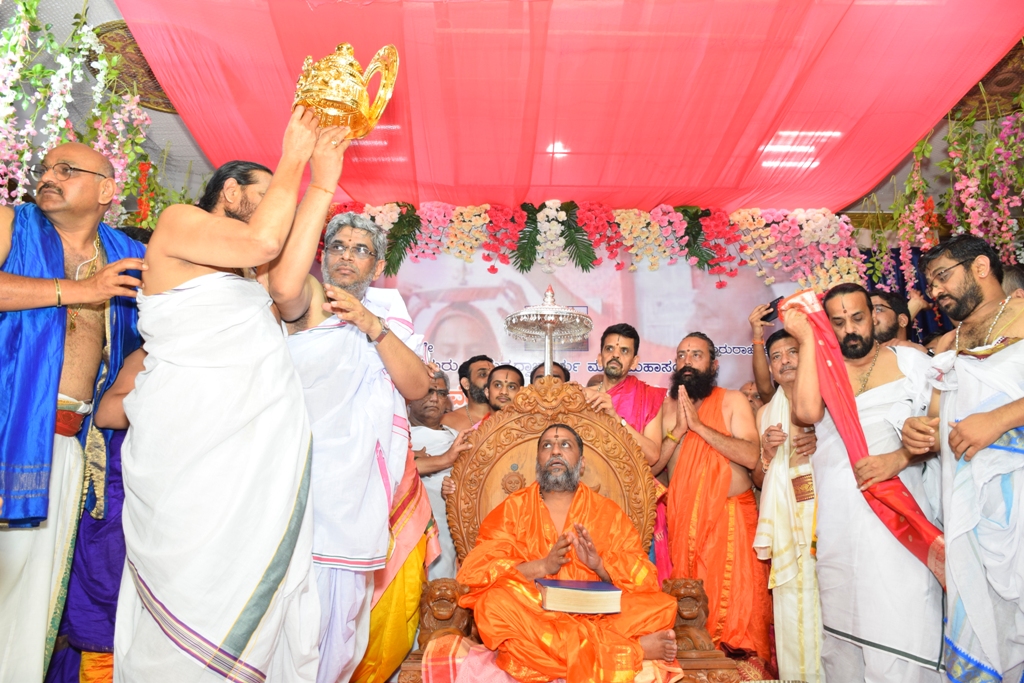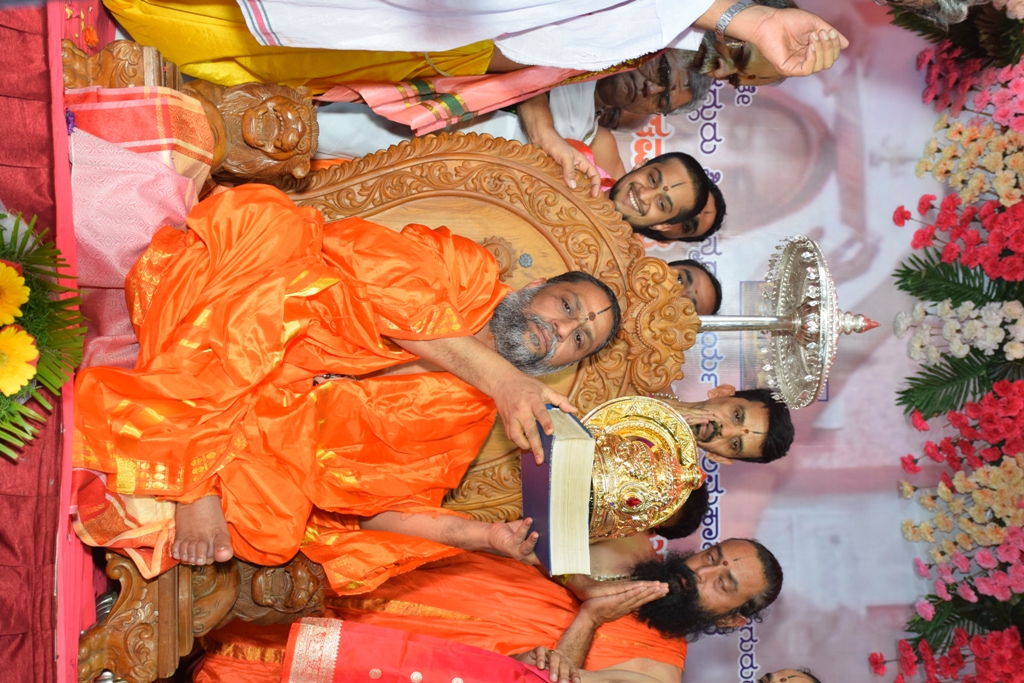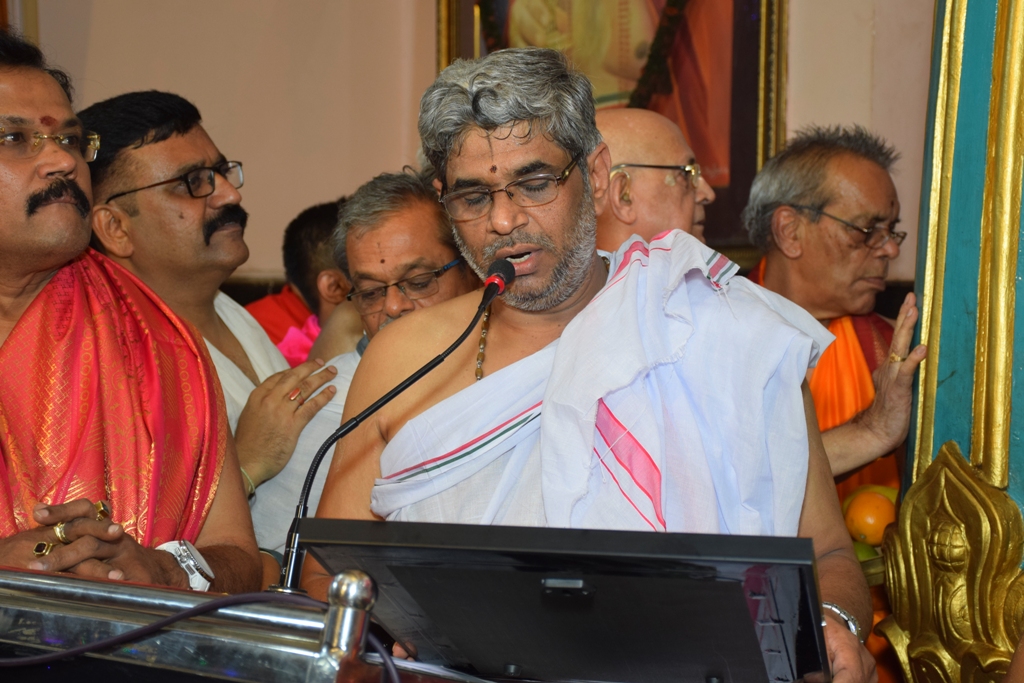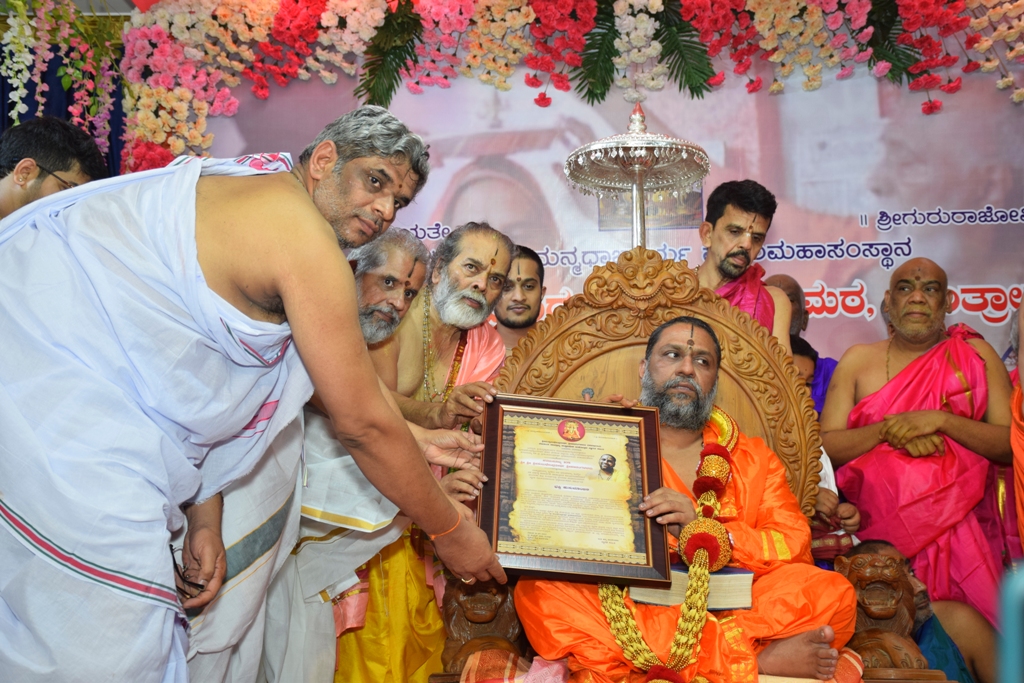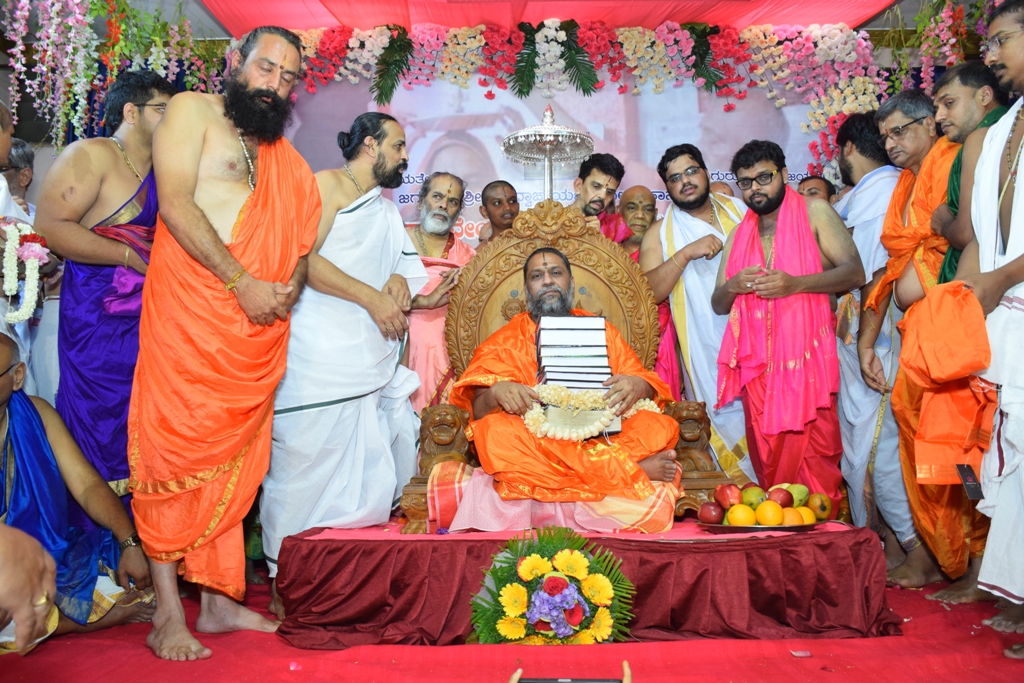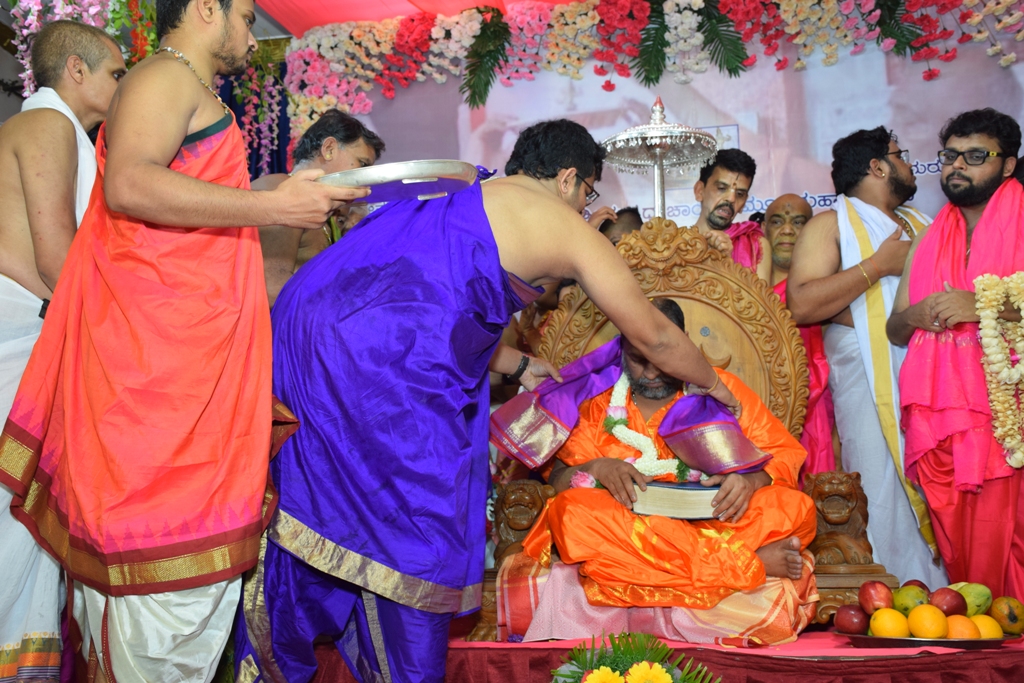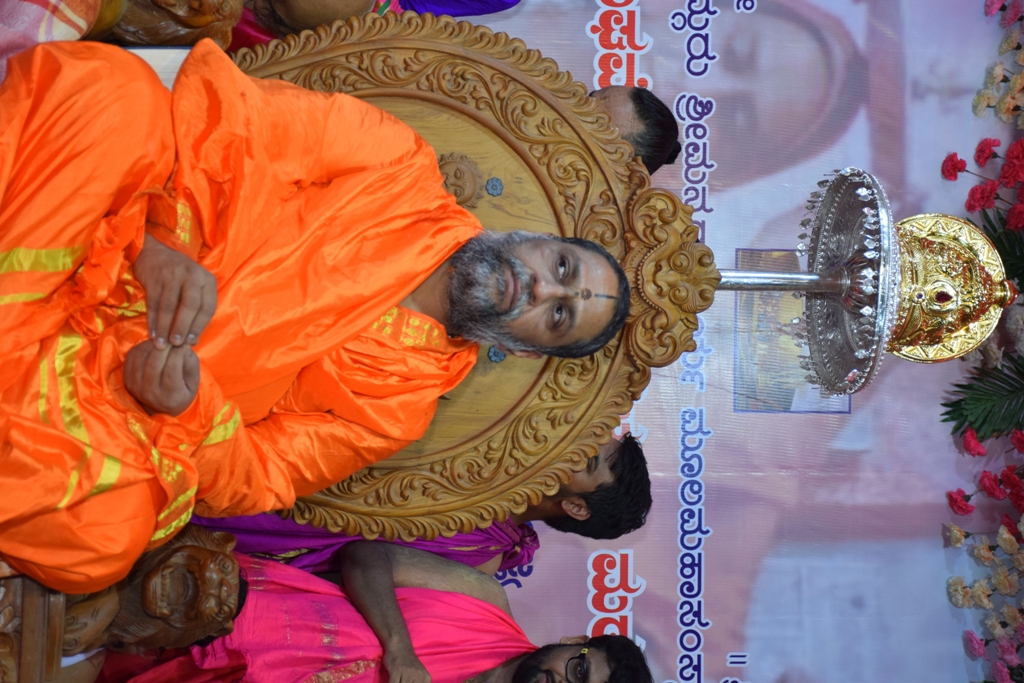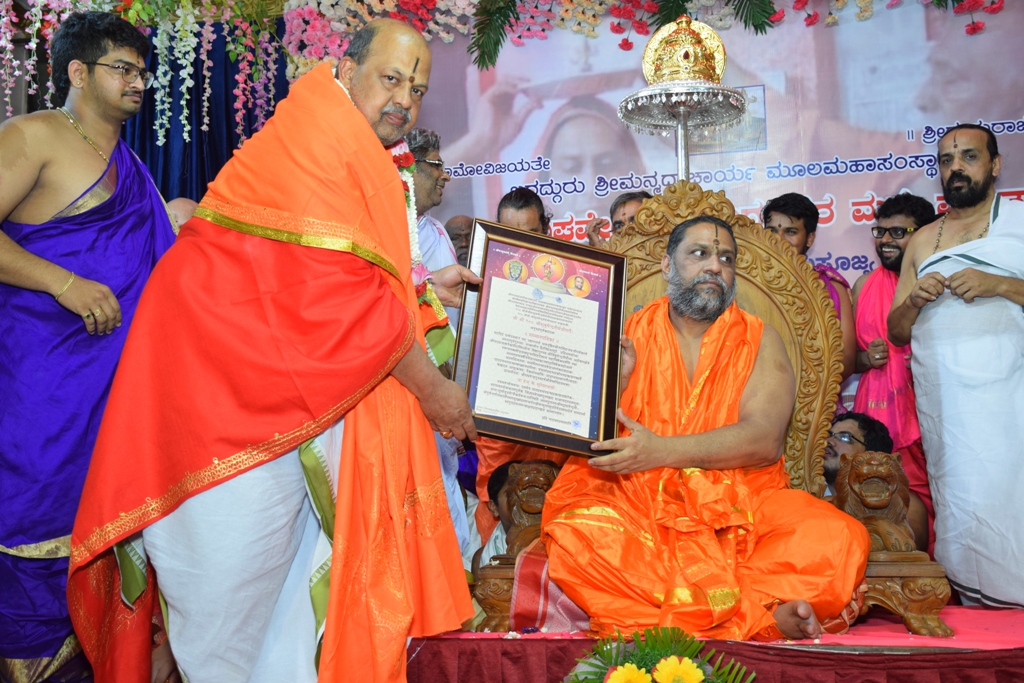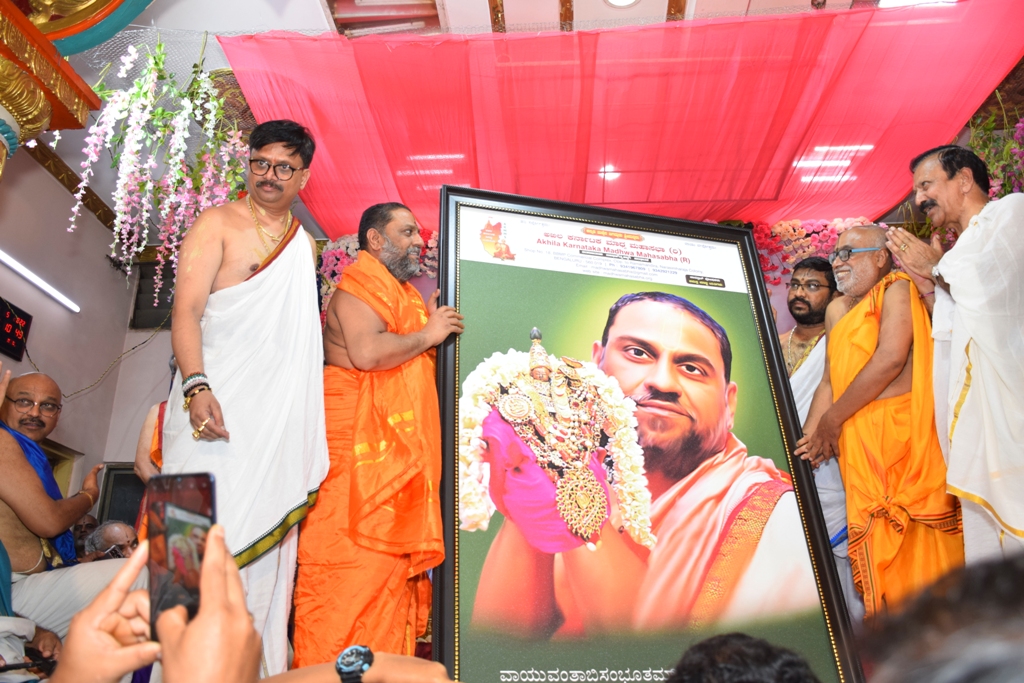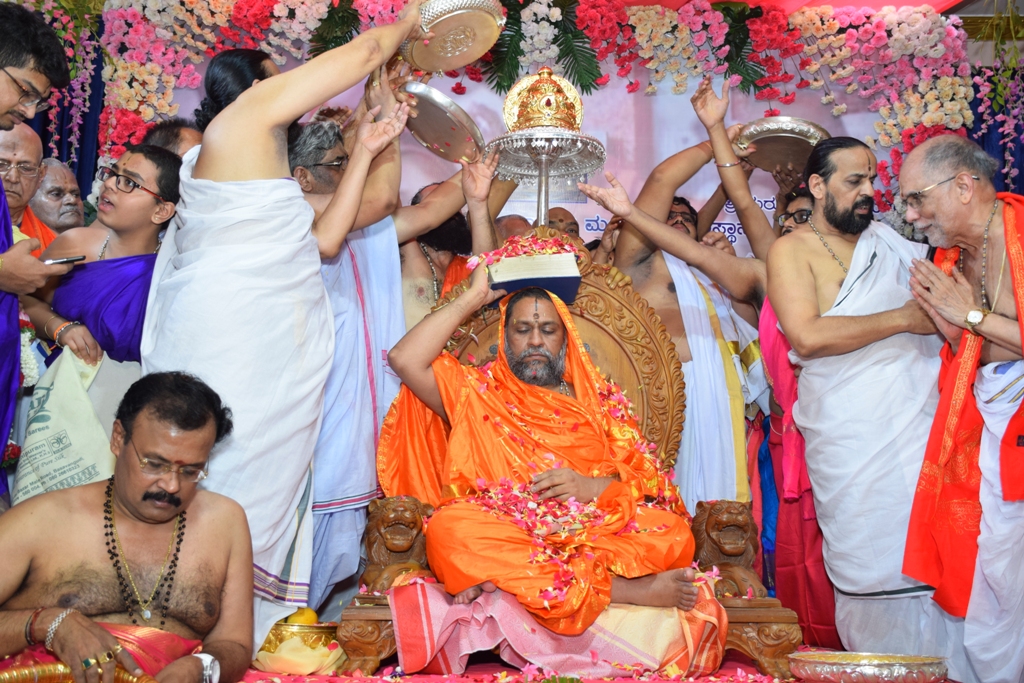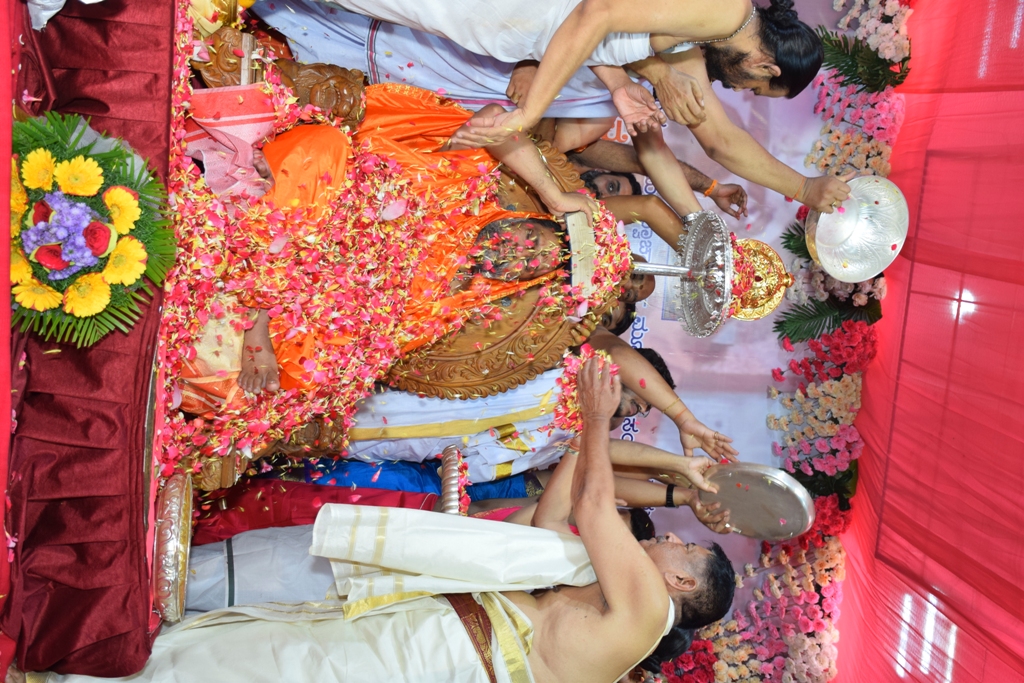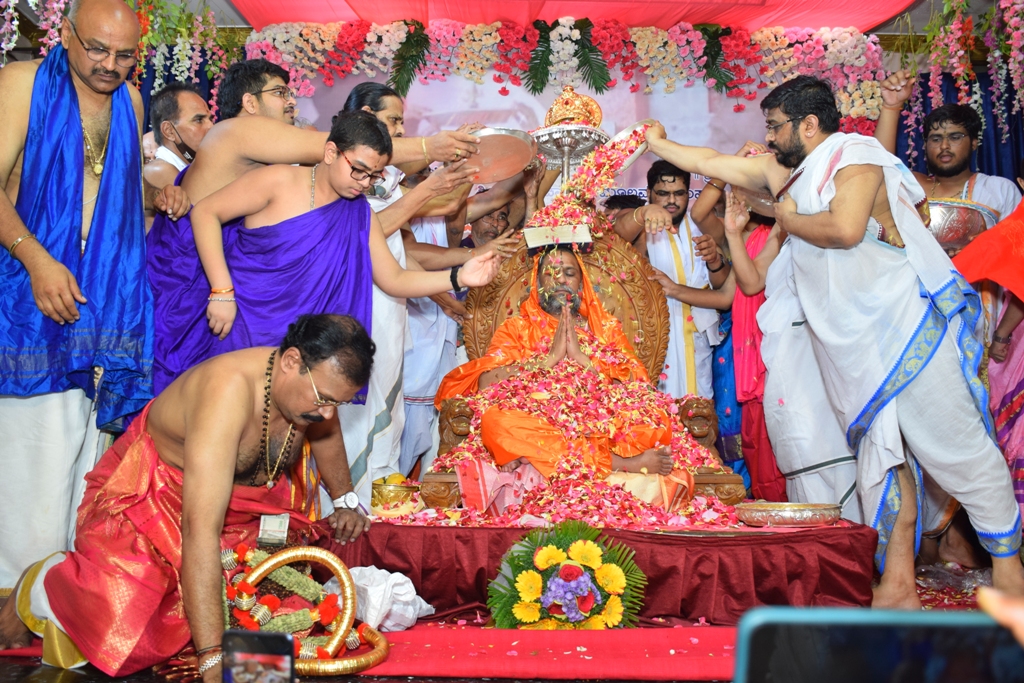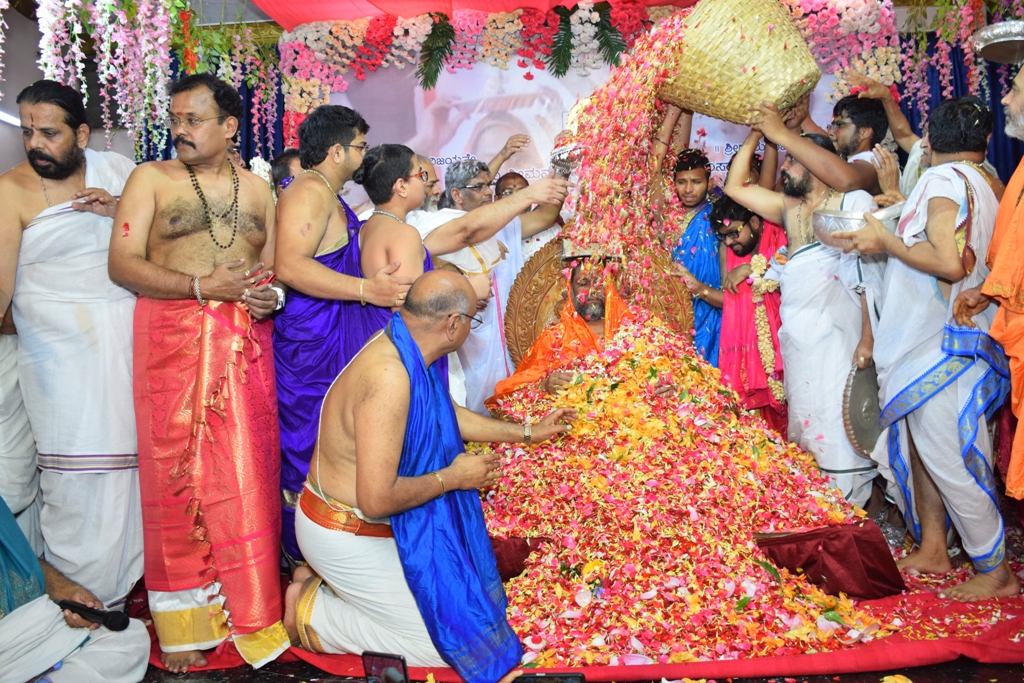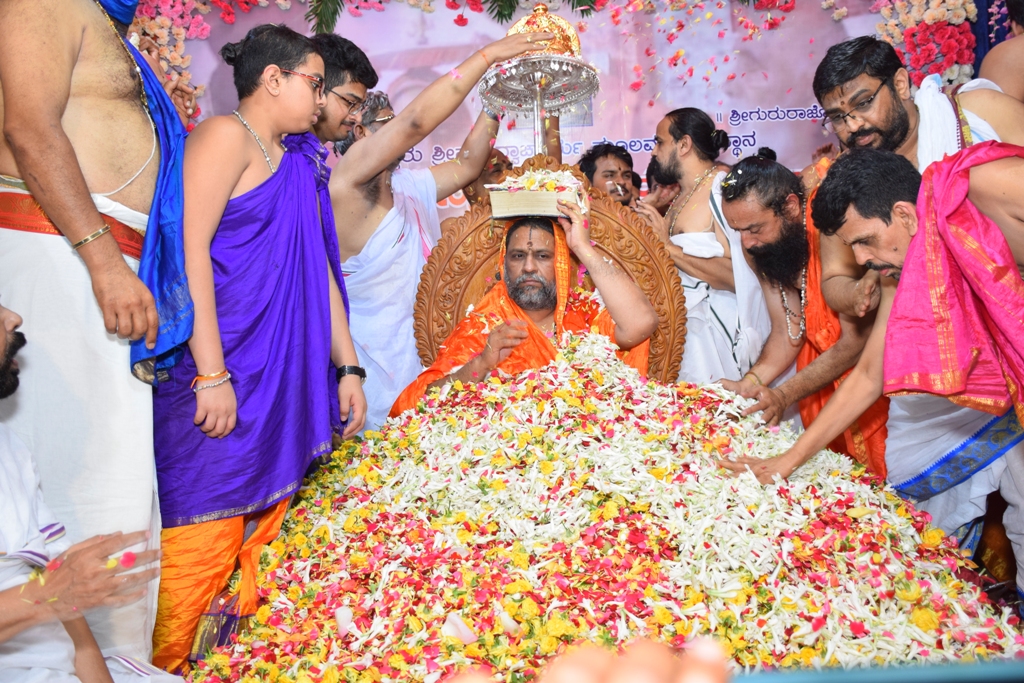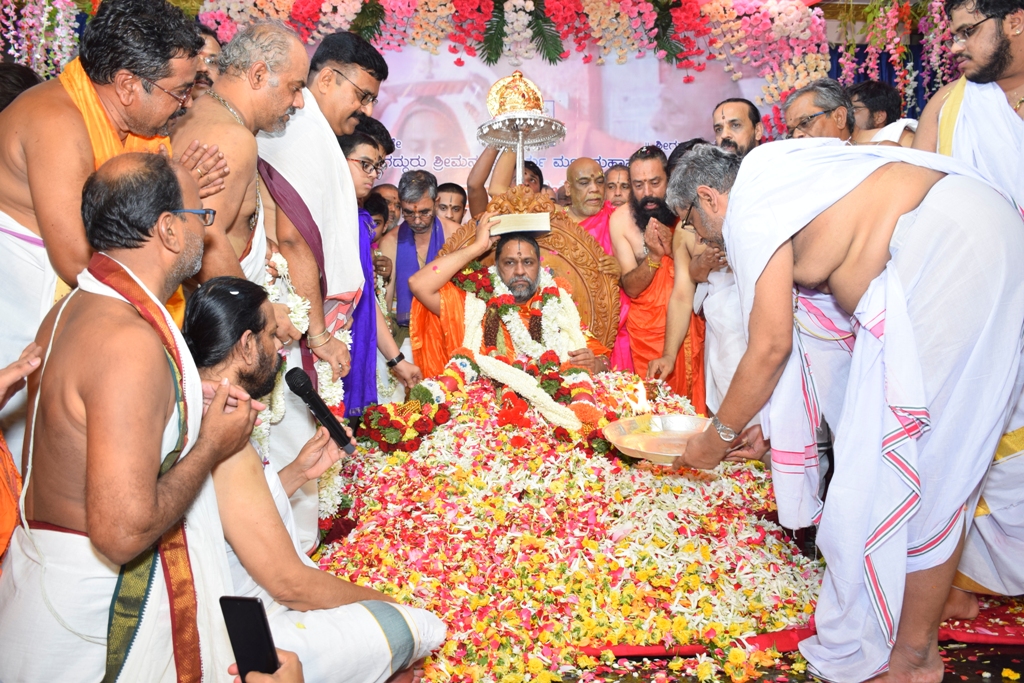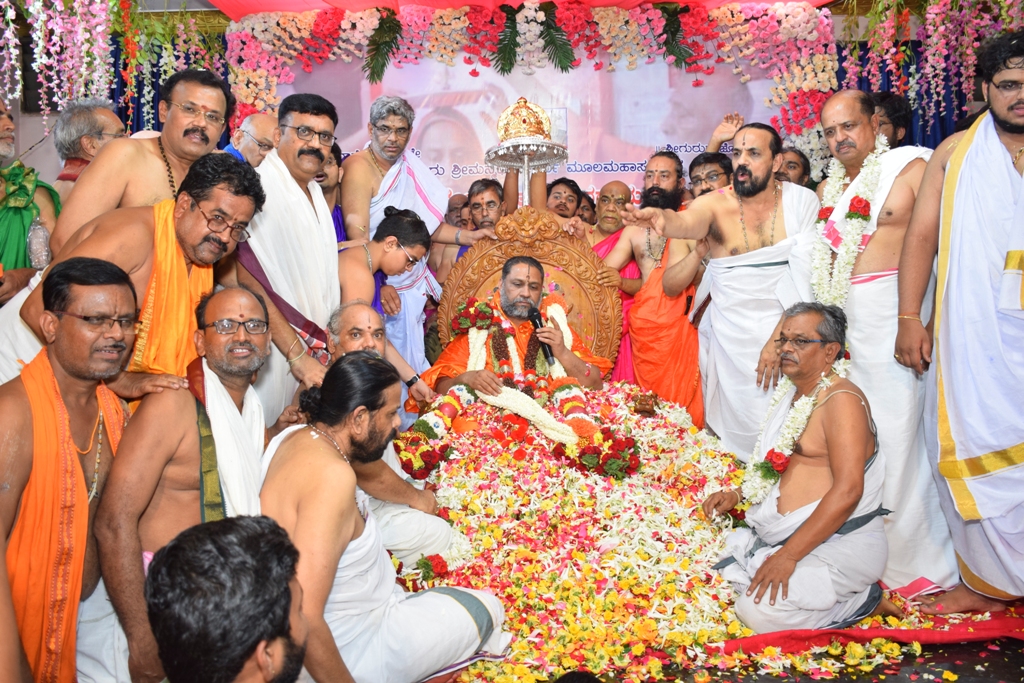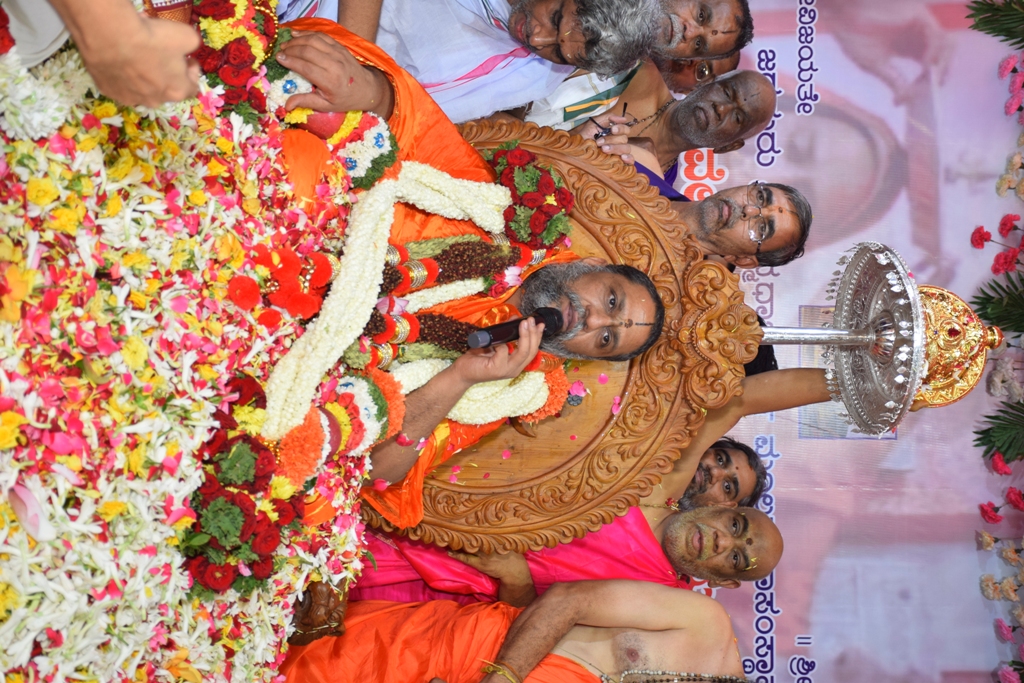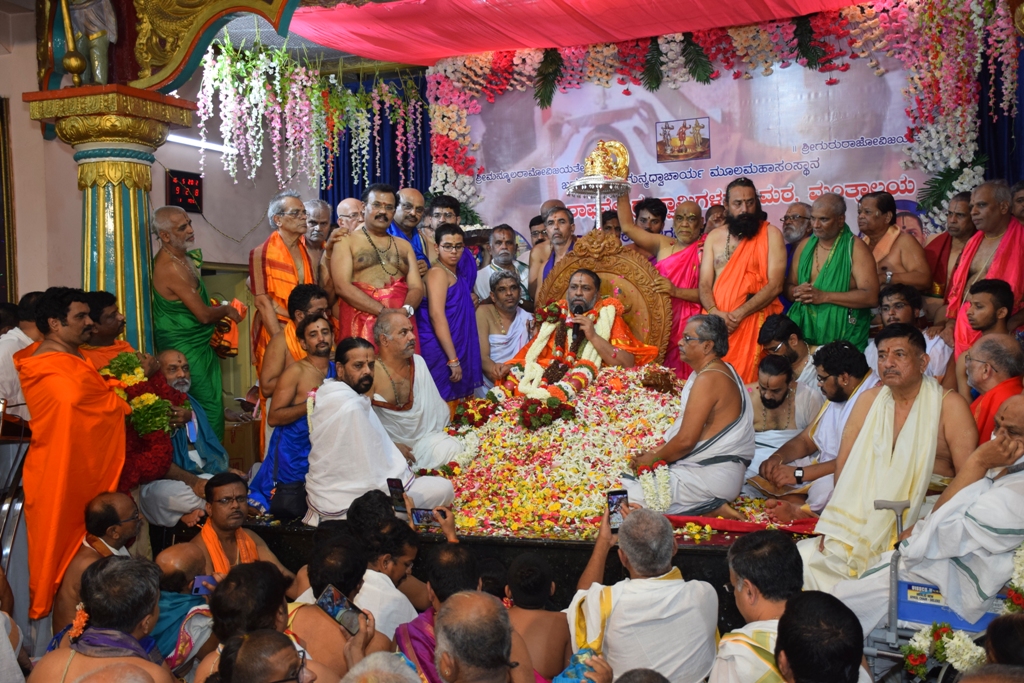 X