INVITATION - 352nd Aradhana Mahotsava of Sri Raghavendra Teertha Gurusarvabhoumaru - Mantralaya
TO ALL THE DEVOTEES OF SRI RAGHAVENDRA SWAMY
The 352nd Aradhana Mahotsava of Kaliyuga Kamadhenu, Kalpavruksha Sri Raghavendra Swamy will be celebrated from 29th August to 04th September 2023 at Mantralaya Sri kshetra in the august presence of His Holiness 108 Sri Sri Subudhendra Teertha Swamiji, the Peetadhipathi of Sri Raghavendra Swamy Mutt, Mantralayam.
"apekshita pradaatannyo Raghavendrannavidyate" – Sri Raghavendra Swamy, fulfills all the desires of
the mankind. Aradhana is a unique opportunity to get the blessings of such a great mystic saint. All the devotees and disciples are requested to participate in all the religious, spiritual and cultural programmes arranged during the Aradhana celebrations and get blessed.
We feel happy to enclose the Invitation of Aradhana Saptaratrotsava.
With the eternal blessings of Sri Raghavendra Swamy
and
Peethadhipathi His Holiness 108 Sri Sri Sri Subudhendra Teertha Swamiji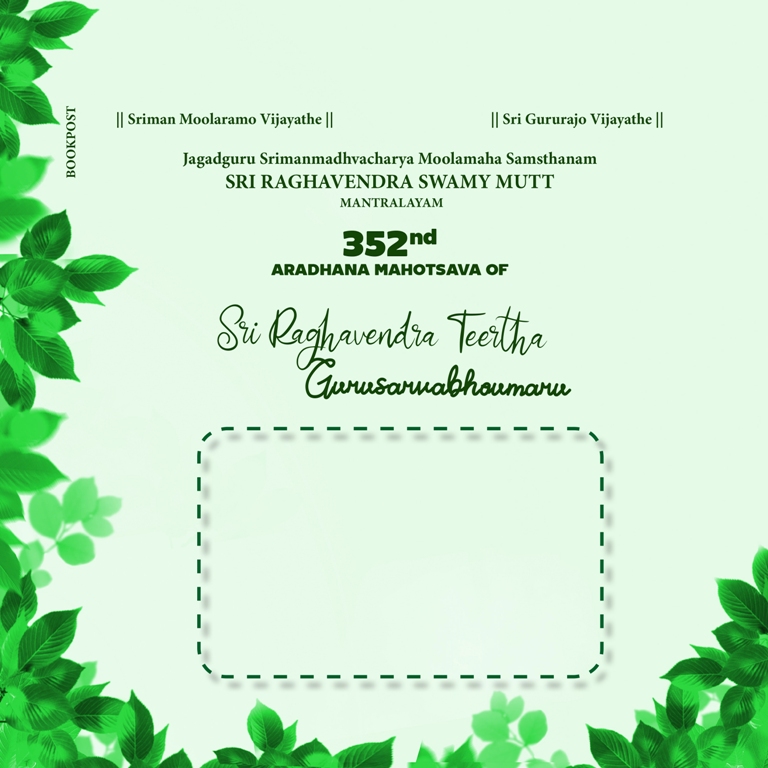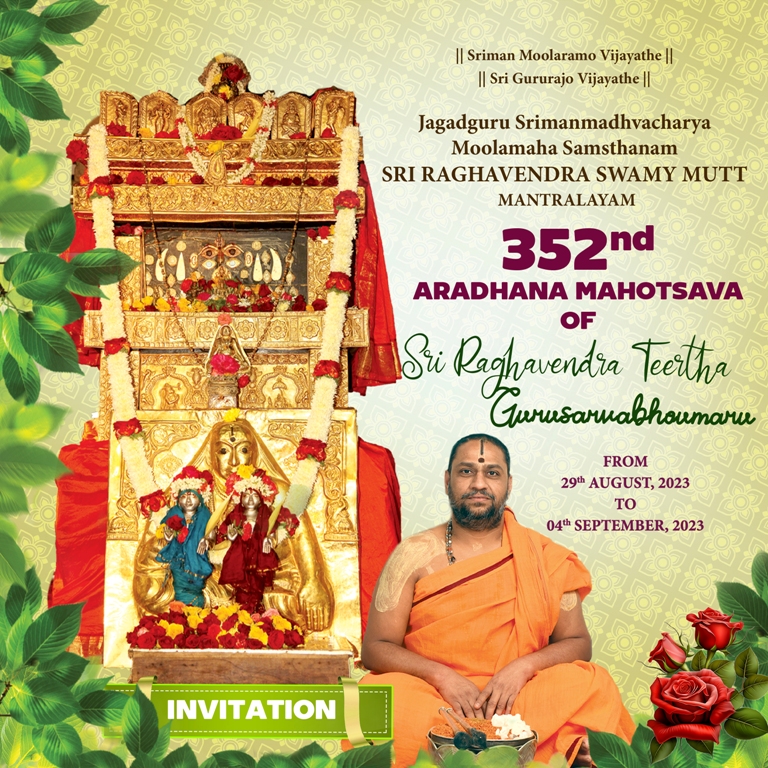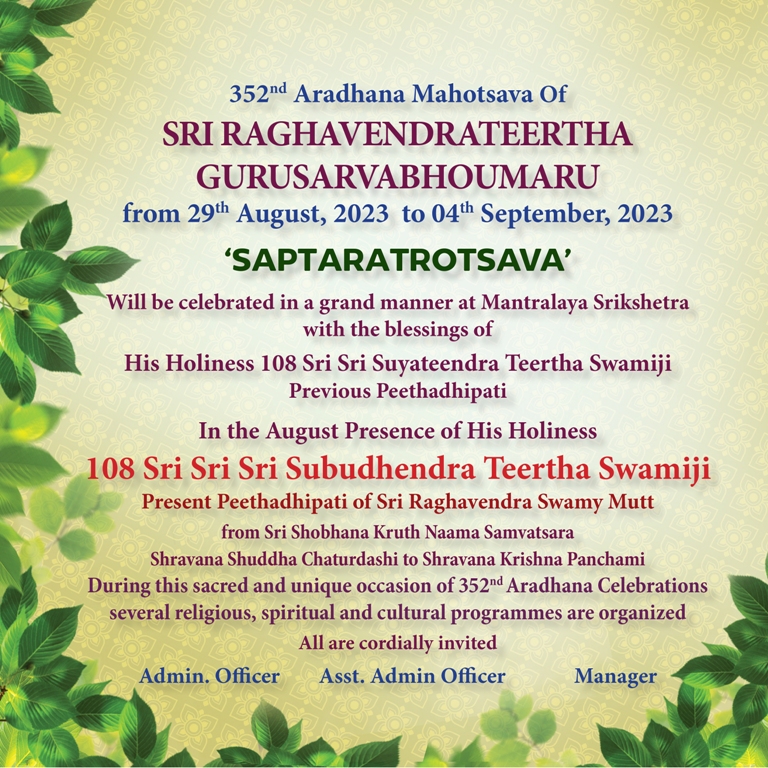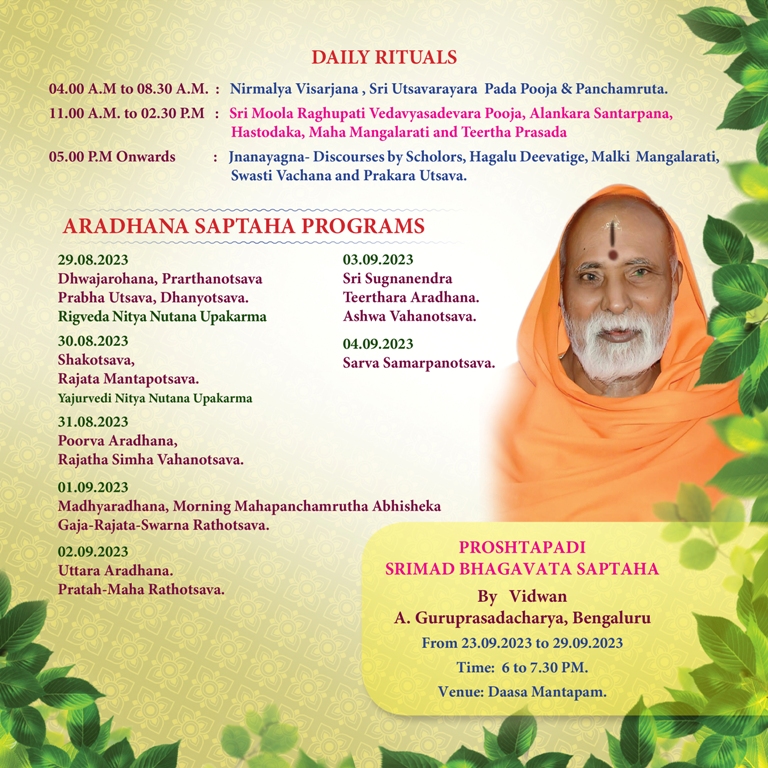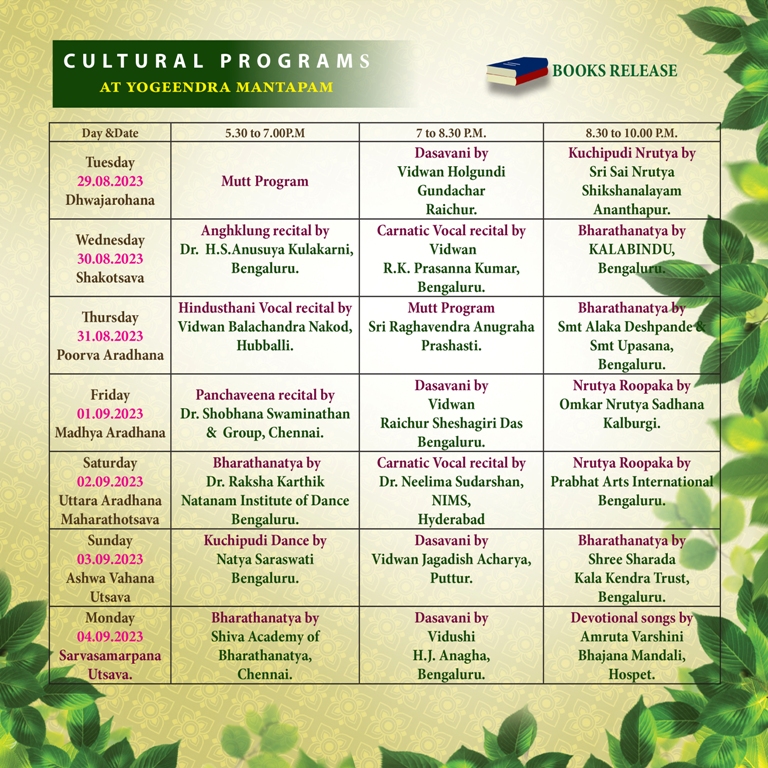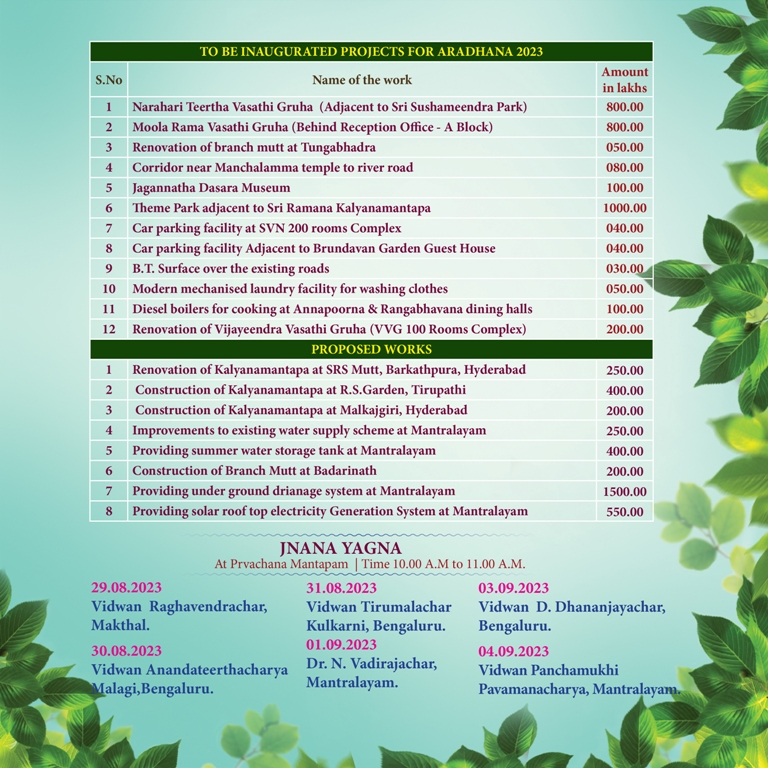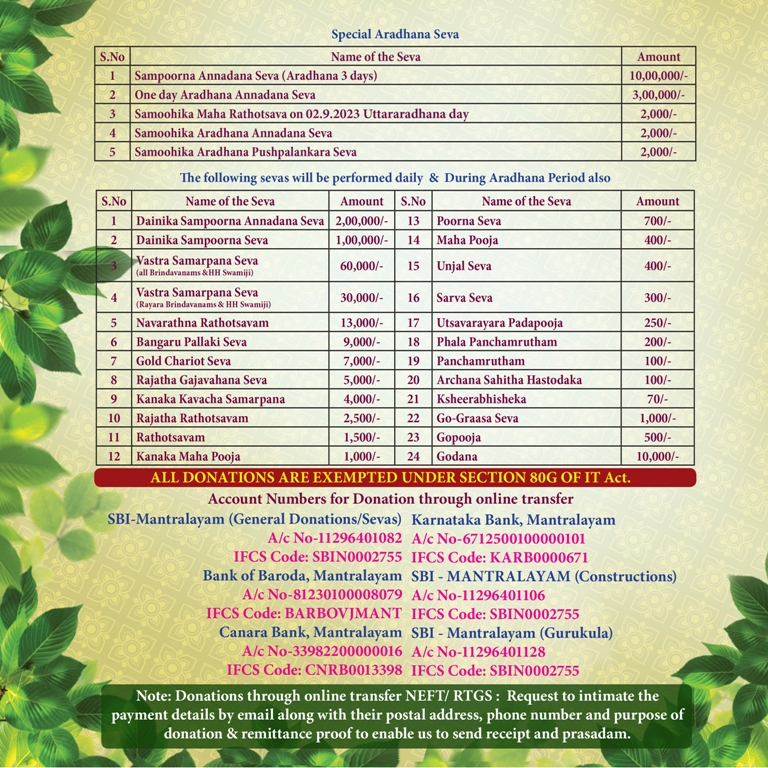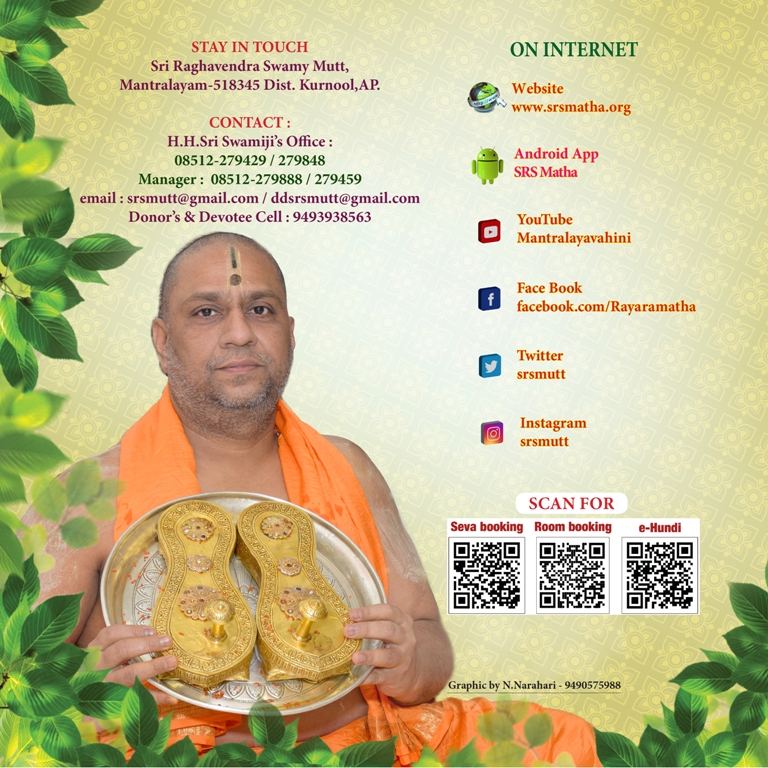 X